In the middle of May Google's much awaited I/O conference of 2013 took place. The company didn't show any new Chromebooks; the workers from Mountain View seemed to focus on their two platforms – Chrome and Android. There was a lot of talking about the first of them, actually.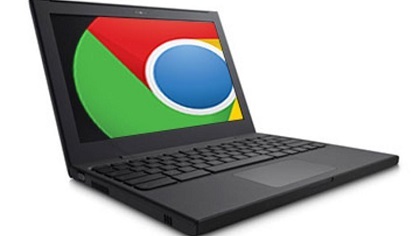 The majority of Chrome users thinks of it as of a Web browser. Period. However, Google's plans go much further, as the company wants to turn it into a full-gear working nad playing environment for your personal computer, to make it a desktop equivalent of Android inside Windows.
Therefore the ultimate aim of the titan is to turn you Windows-run computer (as well as those working on Linux and Mac OS X) into a quasi-Chromebook.
Sound like a small revolution, doesn't it? Most of the apps available in Chrome Web Store today are just hyperlinks to other websites – these are just bookmarks on a few drops of Hungarian steroids, with their gargantual icons displayed on the Chrome's start screen. The difference between them and real Android apps can be seen instantly.
However, Google's plan is to set up a new category in the Chrome Web Store. All the pseudo-applications that are not really programs would end up there, and only those that offer more complex services and that are independent would get a place in Apps.
The company calls these "real" applications "packaged apps", and they can be desribed as native desktop apps. For example, Google Drive uses your Internet connection, but it can also work in offline mode, since all the essential data is also saved on your hard drive.
Apart from making some spring cleaning in the Chrome Web Store, Google wants to change how the apps work in general – they will also be launchable outside the browser, and users will still have access to all the crucial features, such as working online and synchronising with the cloud.
Such a solution get rids of numerous disadvantages that Web apps have. Internet connection is no longer required. Since more data is saved on your hard drive, the apps become more efficient. At the same time you also have access to all the great features of working online, such as universal data access.
Moving into Windows, Linux, and Mac OS X with the Chrome App Launcher is another interesting aspect of Google's new strategy. This service allows to quickly launch Chrome apps directly from the taskbar of your desktop operating system.
This way you will gain another Start Menu in Windows (or the first one, if you don't use modified Windows 8). Therefore Chrome will stop being just a browser and will turn into something like "a system in a system".
All in all, it seems that Google has finally realised that Chrome OS- run Chromebooks will not conquer the computer market in the same way that Android-run devices dominated the smartphone market. And if they can't go through the front door, Google will try to get in through the bathroom window.