If you are using Windows 10 but can't update to the latest version because of update error WU_E_DM_UNAUTHORIZED_LOCAL_USER (0x80246017). This article will show you how to fix the error message and get Windows 10 updating normally again.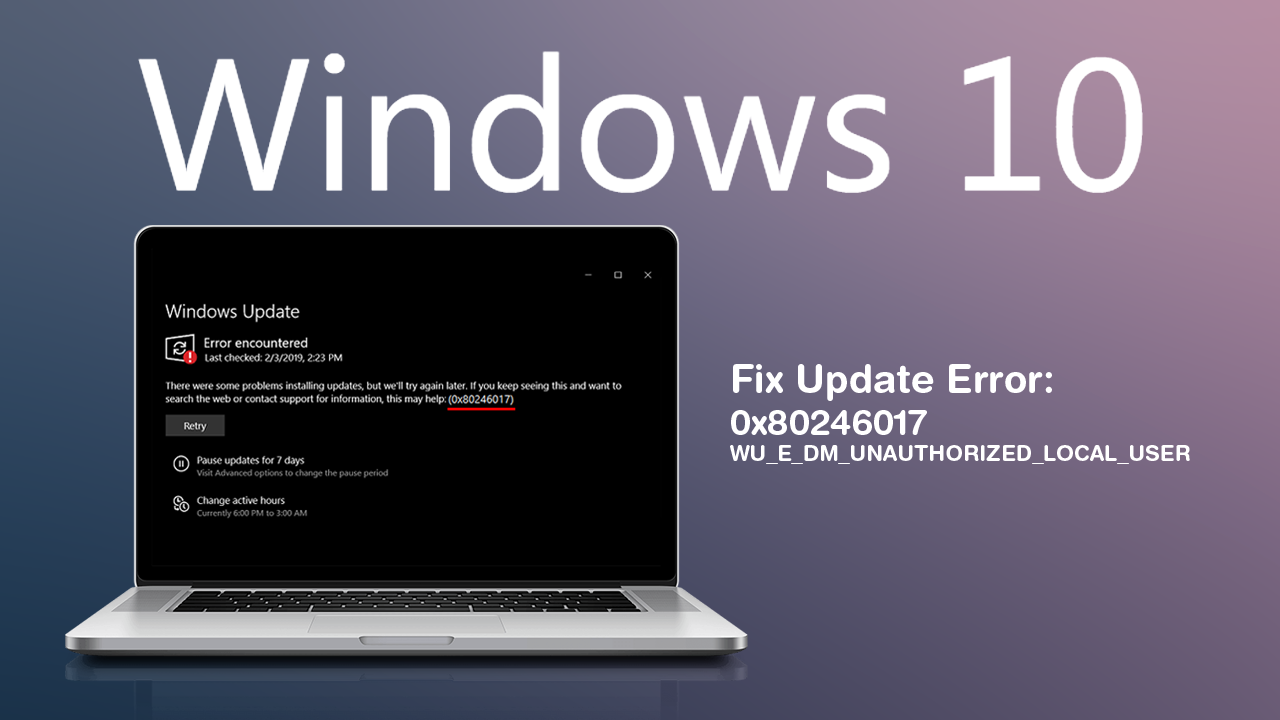 How to Change Teams in Pokemon Go. (Switch Teams in Pokemon Go)
Update errors on Windows 10 are some of the operating systems most common and annoying error messages. They seem to appear randomly and often occur without any noticeable changes having been made to the operating system. Thankfully most Windows 10 update errors can be resolved without much effort, so follow along closely as this article introduces you to several easy fixes.
Before you start the more involved steps shown below. Make sure you have scanned your computer using antivirus and anti-malware software. Avast, AVG, Malwarebytes or Windows Defender get the job done. If you are also using a proxy or VPN service, disable them, then check to see if WU_E_DM_UNAUTHORIZED_LOCAL_USER (0x80246017) goes away. If it does, you will need to reconfigure your proxy or VPN settings. If nothing so far has worked please proceed with the options shown below.
Related: How to Find Images Downloaded Using Chrome on Android if they Don't Show in the Gallery.
Fix WU_E_DM_UNAUTHORIZED_LOCAL_USER (0x80246017) on Windows 10 Using the Update Troubleshooting Tool.
If nothing above has helped fix this error message, the next thing you need to do is run the Windows Troubleshooter Tool. This tool has been specifically designed to fix Windows update errors like 0x80246017. To run the Windows 10 Troubleshooter, open Settings, then go to Update & Security and click on Troubleshoot in the left-hand pane. Next click Windows Update, then click Run the Troubleshooter. The tool will take some time to complete its checks so please be patient.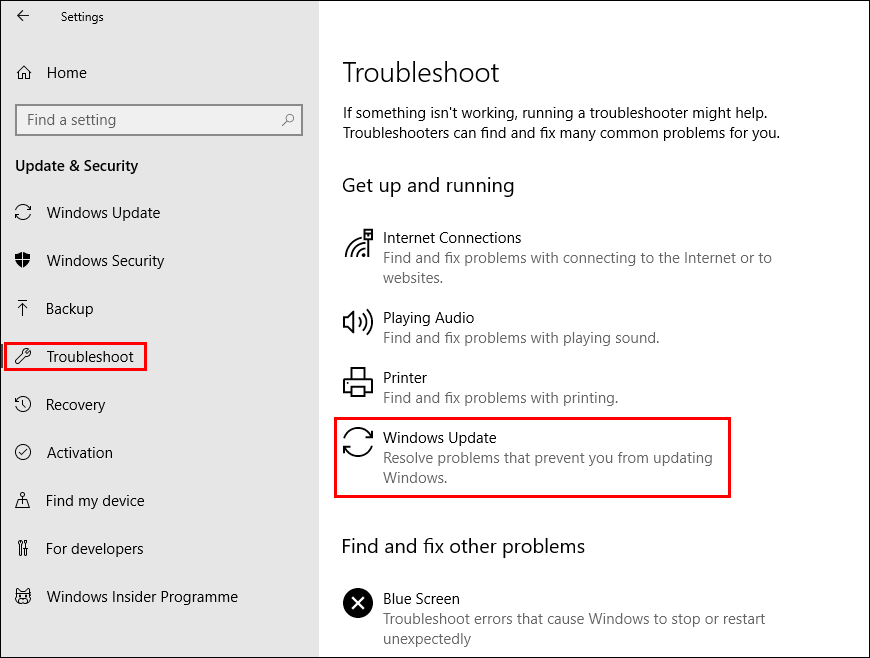 Restart the Windows 10 Update Service to Fix Error WU_E_DM_UNAUTHORIZED_LOCAL_USER (0x80246017)
If the first troubleshooting step hasn't helped, you can try restarting the Windows Update Service. To do this open the Task Manager, then change to the Services tab and find Windows Update in the Description column or wuauserv in the Name column. Once you find the entry, simply right-click on it and select Start. Now start the update process again and see if Windows will update normally.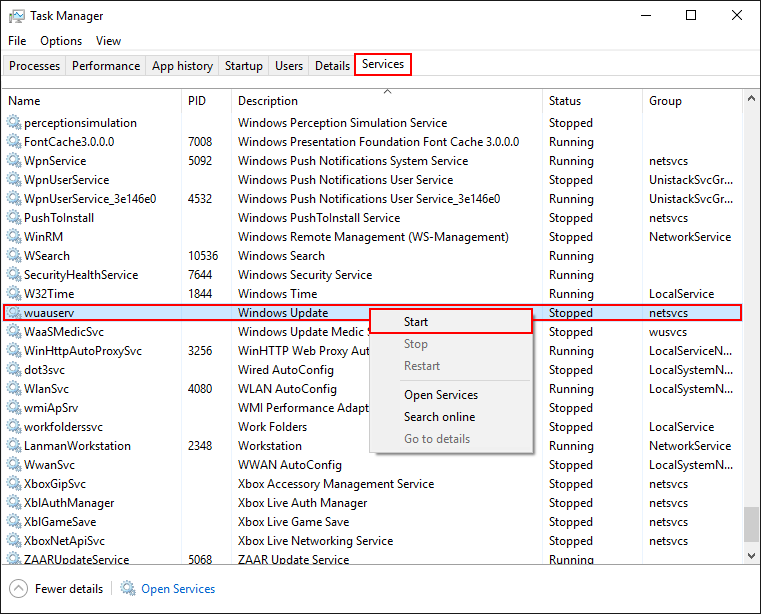 Fix Update Error WU_E_DM_UNAUTHORIZED_LOCAL_USER (0x80246017) By Manually Updating Windows 10.
If none of the above has helped, you can manually force an update using Microsoft's official update catalogue here. Simply take note of the version KB code for the failed update that is causing error 0x80246017 and find it using the catalogue. Once you find it, match it to your version of Windows 10, then download and install it. I've had quite a few random update error messages from Windows 10 over the years and a forced manual update using the Microsoft update catalogue hasn't failed me yet.