Even though the latest versions of Android now have the capability to screen record, there aren't any default/pre-installed screen recording apps on 'most' Android phones. Although this is the case, there are hundreds of apps available on Google Play that offer screen recording services, some good, some not so good. This guide aims to narrow that list down to four of the best.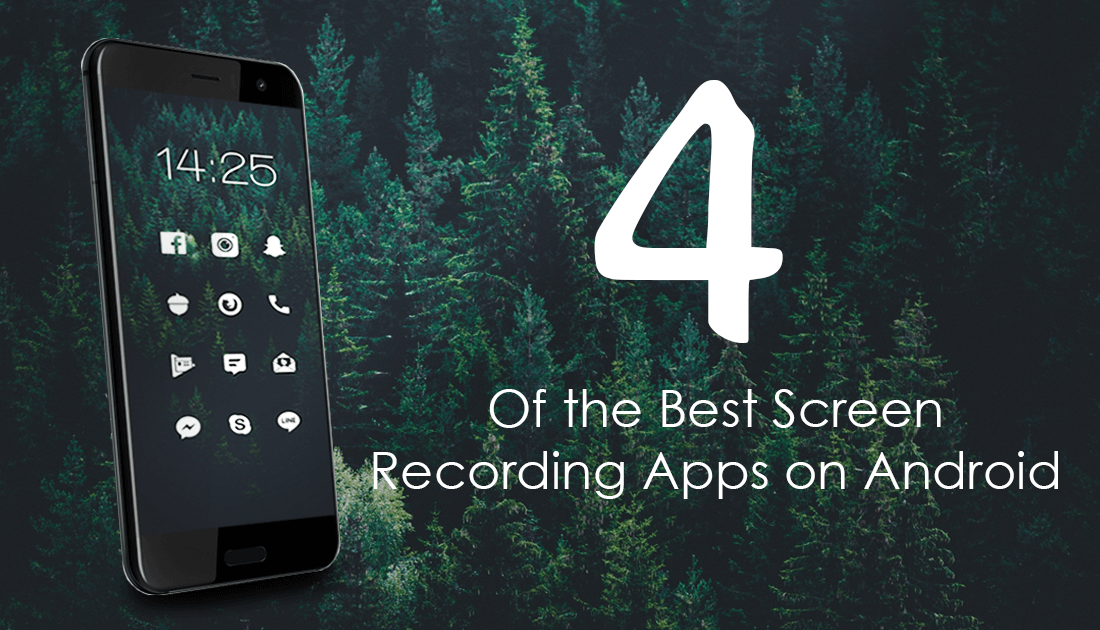 Related: Four of the Best Online Tools For Editing Gifs.
Screen recording and screen capturing apps aren't uncommon on the Google Play Store, with thousands of apps available for free offering the service. Although there are endless options on the market, most of them are useless offering poor quality, over the top watermarks and absurd pricing. It isn't all bad news though, with a few diamonds lurking in the rough, 4 of which we'll cover below.
Du Recorder is probably the best screen recorder available for Android devices. It's completely free and doesn't have any included absurd advertising, yet still offers tons of advanced features. You can record in HD up to 1080p at 60FPS without any recording limits. DU Recorder also allows you to customize the resolution, bitrate, and framerate of your recordings. On top of this, DU also has a built-in GIF maker, highly customizable video editor, screenshot tool, and an image editor.
The free version does have a watermark, however, it is very small and situated in the lower right-hand corner of the screen. Feel free to check out an example of Du Recorder in action in our linked YouTube video below.
Related: How to Get Flappy Bird Augmented Reality on Snapchat.
Pros
Free.
Very customizable video recording (with a small watermark)
Built-in image and video editor.
Easy to use interface without absurd ad placement.
Cons
HD video files can be quite large, so may require compressing (depending on what you are using the files for)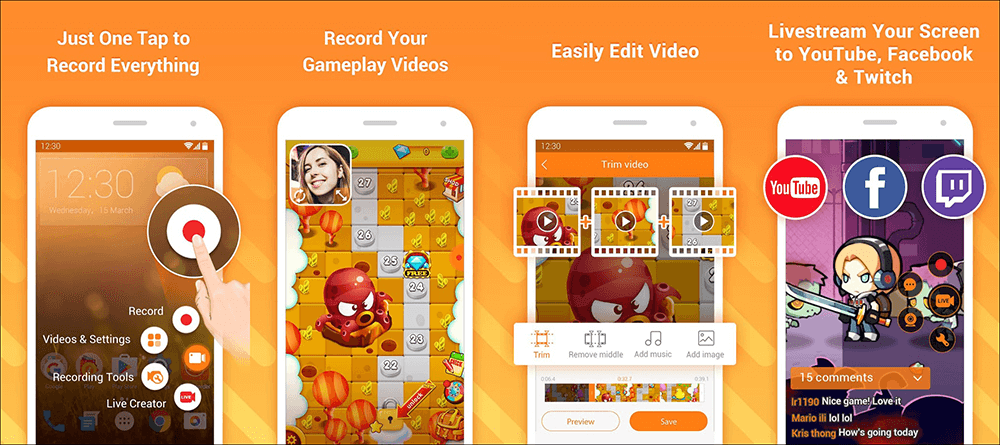 Next on the list is a screen recording app called Mobizen. Mobizen is a reliable screen recorder that allows you to record 1080p HD video up to 60FPS. You can use its facecam feature to record video and audio of both the phone and your face. There are also options available which allow you to add custom background music and create intros and endings for your screen recordings.
The built-in video editor is pretty basic, however, it lets you trim, stitch, rotate, and adjust the speed of your videos. As with all free screen recording apps, Mobizen adds a watermark to all of the videos, but there is a Clean Recording Mode that can record videos without the watermark.
Pros
Limitless HD video recording.
Basic built-in video editor.
Pause and resume options while recording.
Cons
You have to deal with ads after every recording. Although this isn't an issue if you upgrade.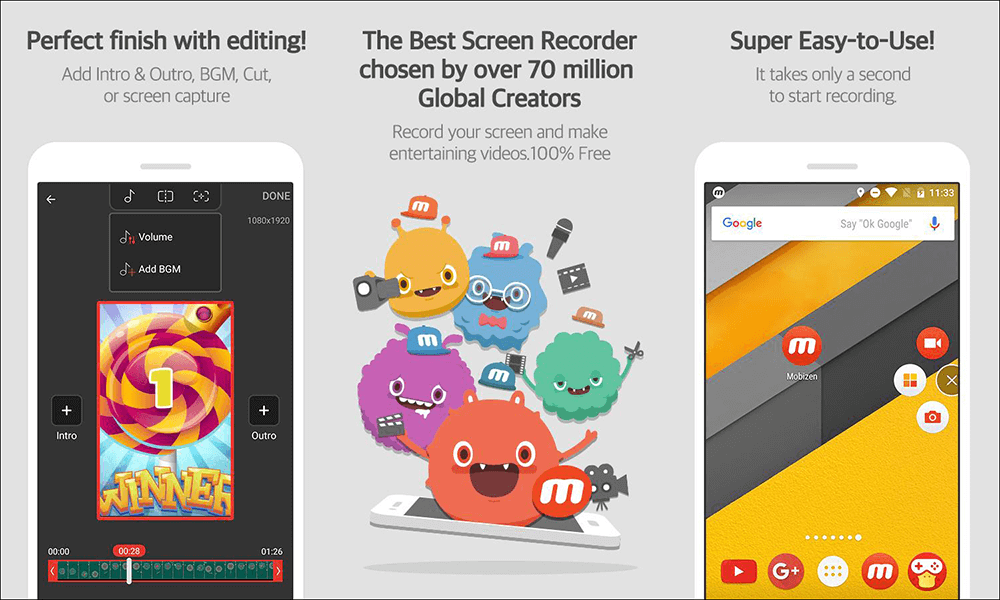 If you are looking for a very basic screen recording app that is free without any ads and does almost everything you could think of, look no further than Screen Recorder. This app is probably my favourite of all the screen recorders I have used. Screen Recorder is easy to use, minimalistic, clean, fully functional and has a developer who is actively responding to and implementing user feedback. The app lets you draw on the screen, use facecam, trim videos, take screenshots during recording, record mic sound, and pause/resume recording.
Pros
Clean, minimal, easy to use interface.
Add text and custom logo to videos.
HD video recording and quality settings
Completely free without ads or watermarks.
Compact.
Cons
The video editor is a little basic, however, the app is still very young and under development.
The below YouTube video is a quality test of 'Screen Recorder' with a quick look at the interface.
The final screen recording app for Android devices is called HD Screen Recorder and is a reliable screen recorder with the ability to password protect (Lock)recordings. The HD Screen Recorder lets you add password protection to your recorded videos and save them to a separate folder. You can share videos straight from the app, and delete any videos you no longer want or need. The app is also very good at keeping up with screen orientation with support for portrait and landscape modes. HD Screen Recorder also has the usual options available, bitrate, frame rate, and resolution adjustments.
Pros
Password protect videos.
Tons of options regarding recording quality.
Cons
No built-in video editor.
Ads.