Most of us simply get used to the fact that DVDs or Blu-ray automatically start up when inserted into the drive. In most cases, the video player starts up and the disc menu appears. However, Windows 8 doesn't come with built-in support for playing DVDs. What can we do about it?
In older versions of Windows, problems concerning playing discs rarely occurred. Even if we had not had any external program installed such as VLC, the system launched Windows Media Player and the disc opened normally.
In Windows 8, we still have Windows Media Player, but unfortunately the ability to natively play DVDs and Blu-ray has been removed. It is recommended to purchase the add-on called Windows 8 Pro Pack, for $9.99.
The easiest way to play DVDs in Windows 8 is to install a third-party DVD player. We recommend the popular VLC media player, as well as Media Player Classic which is a part of K-Lite Codec Pack. It is worth noting that free, open-source media players sometimes can play DVDs only. Just download it, install it, and forget about paying for DVD playback.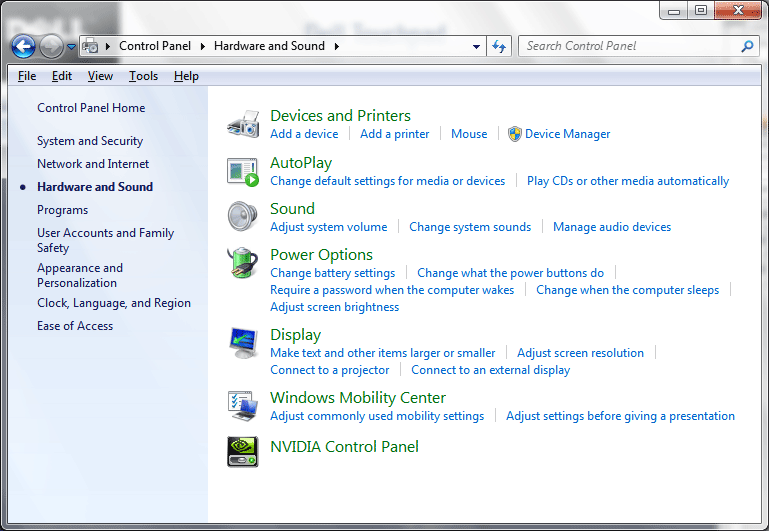 Even if you are using Windows 7 or earlier version, you may encounter problems with playing discs. In this case, go to the Start menu and run the AutoPlay module in the Control Panel. This way, we check what Windows is supposed to do when you insert a DVD.
These settings are changing spontaneously during installation or deinstallation of particular software, what can cause the lack of response on the inserted disc. Select the default option may also stop working. From the drop-down list select your favorite program and check again.
If you get a message that says that your computer is missing a codec, you are probably trying to play a file with broken codecs. Sometimes video players don't include them by default. The best solution is to install a codec package like K-Lite Codec Pack, and if you're using it – remove it completely and install once again.