If you are looking for some decent stock drone footage but can't seem to find any that doesn't cost a fortune, follow along as this article introduces you to several of the best free and/or cheap drone footage providers on the Internet.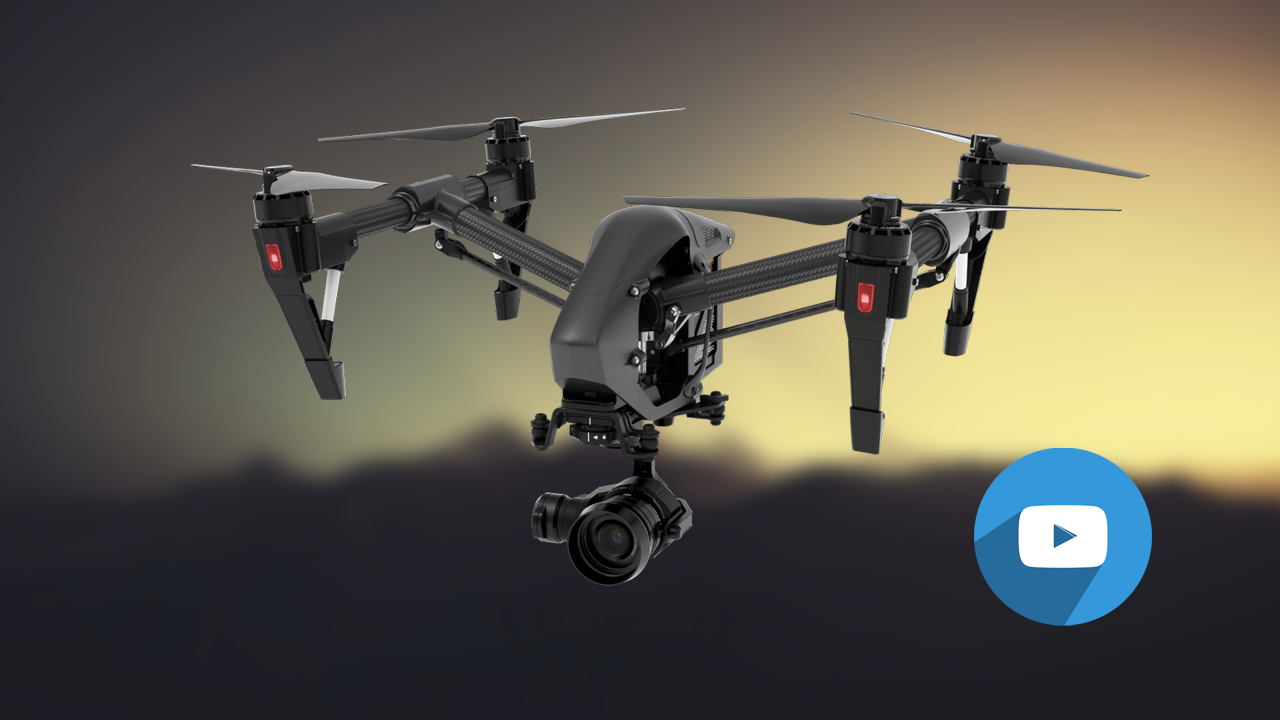 How to force update extensions in Microsoft Edge. Force update all Edge extensions.
As drones become more and more affordable people are flocking to the devices for new and exciting ways to capture natural and man-made scenery. Over the years drone footage has become a super cool way to make content look even more professional and add a unique touch to a lot of cityscapes and landscapes. You've only got to spend five minutes on YouTube to see drone footage in action.
What might surprise you though is that there are quite a lot of services that have free stock drone footage on offer. Letting you download and use the content how you please, though source crediting is the recommended payment method for most sources. So without further adieu let's start browsing through the best sources for free stock drone footage. For the record, the list is in completely random order, so don't get hung up on something because its higher on the list.
Related: How to stop recent items appearing in Search on Windows 10. Hide recent items in Search.
A list of the best websites to get free stock drone footage. Five free stock drone footage websites.
While most of these services provide a range of completely free stock footage they do also offer paid footage so you may wish to weigh up what you are getting for free and what you could get for a small price. 
VReel is a classic source for free stock drone footage and one of the most widely known sources. The platform provides a massive range of drone footage ranging from aerial views of cities, oceans, mountains, forest, people, sporting events and just about anything you can fly a drone over. All of which is broken down into easy to search and sort categories.
From my brief flick through VReel there is a lot of good city footage that is worth investigating if you are looking for urban landscape stock drone footage. My advice when searching content on VReel and all the services to come is to use the sorting tools to finding making content easier.
Mix kit is another free website that allows you to download free drone stock footage straight to your computer for your content creation ideas. Unlike a lot of other platforms on the market, Mix kit doesn't require you to create an account and sign in. Instead opting for a simple search and download structure, which a lot of users will find refreshing. No one has time to constantly create new accounts for rarely used services.
As well as an easy to self-select system, Mix kit has plenty of drone stock footage with a range of standard categories and some more interesting ones. TakeHalloween as a unique example. Again these videos are entirely free to use, however, the original content creators definitely deserve a shoutout somewhere. 
Another interesting service you can use to acquire free stock drone footage is Vidzeey. Just like all the other options above, Vidzeey has the usual range of drone footage categories which are sorted into the usual categories. The main difference with Vidzeey, however, is the file format options on offer with a large percentage of videos offering both MP4 and MOV file variants.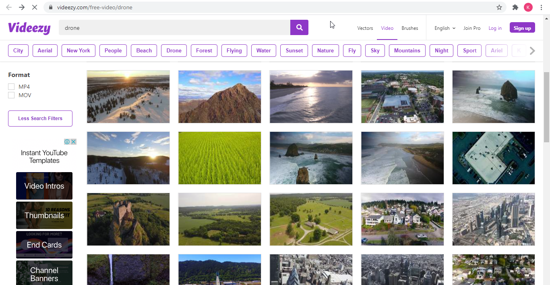 Again you aren't required to credit the original footage creators when downloading and using any of the footage in your projects, but it does go a long way for your credibility and gives the creator a little publicity boost.  
If you have been in the content creation space for a while, you've more than likely heard of Pixabay. If you haven't, you're about to learn about one of the most popular free stock image and video services on the Internet. I've been using Pixabay for a long time now and find the range of content to be more than enough for my needs. That said, i was quite surprised to find out that Pixabay also offers free stock drone footage.