If you are using Google Docs as your main word processing tool, you'll be aware of most of the powerful tools and options you have at your disposal. While most of the features are standard across traditional word processing software, Google has recently added an option that allows you to add Google Maps location information directed into Google Docs.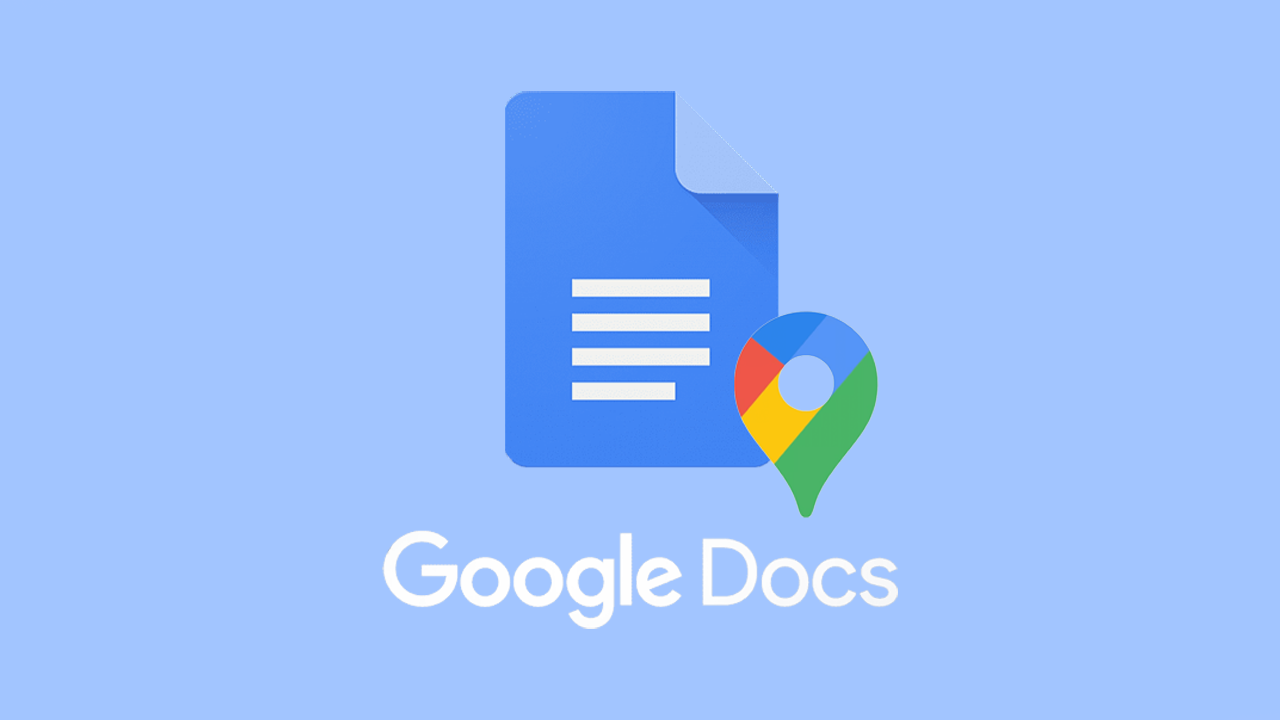 Related: How to solve save formats missing in Photoshop.
Google Docs is a powerful,l free word processing tool that is available for anyone to use. It has all of the basics anyone will ever need to create simple text documents as well as a range of more complex tools that tie into some of Google's other products like Sheets, Slides, and more recently Google Maps.
Depending on the type of content you are creating, you may find yourself looking for a way to add location data to Google Maps without having to spend a ton of time preparing the data. In a recent addition to Docs, Google has added a quick option that allows you to use/add locations from Google Maps in Google Docs. This means it is now possible to add some basic Google Maps data to Google Documents with a few clicks.
How do you add Google Maps to Google Docs? Add Google Maps info to Google Docs.
Although not everything that Google does is simple and straightforward, this feature is about as simple as it gets. But most people won't have a clue where to look to find it which is where we come in! You're welcome!
To begin, the first thing you are going to need to do is to sign in to Google Docs and open an existing document or create a new one.
Once you have the document open click Insert at the top of the screen then select Smart Chips.
This will bring up four different options. At the bottom, click Places and a new text prompt will pop up on your document.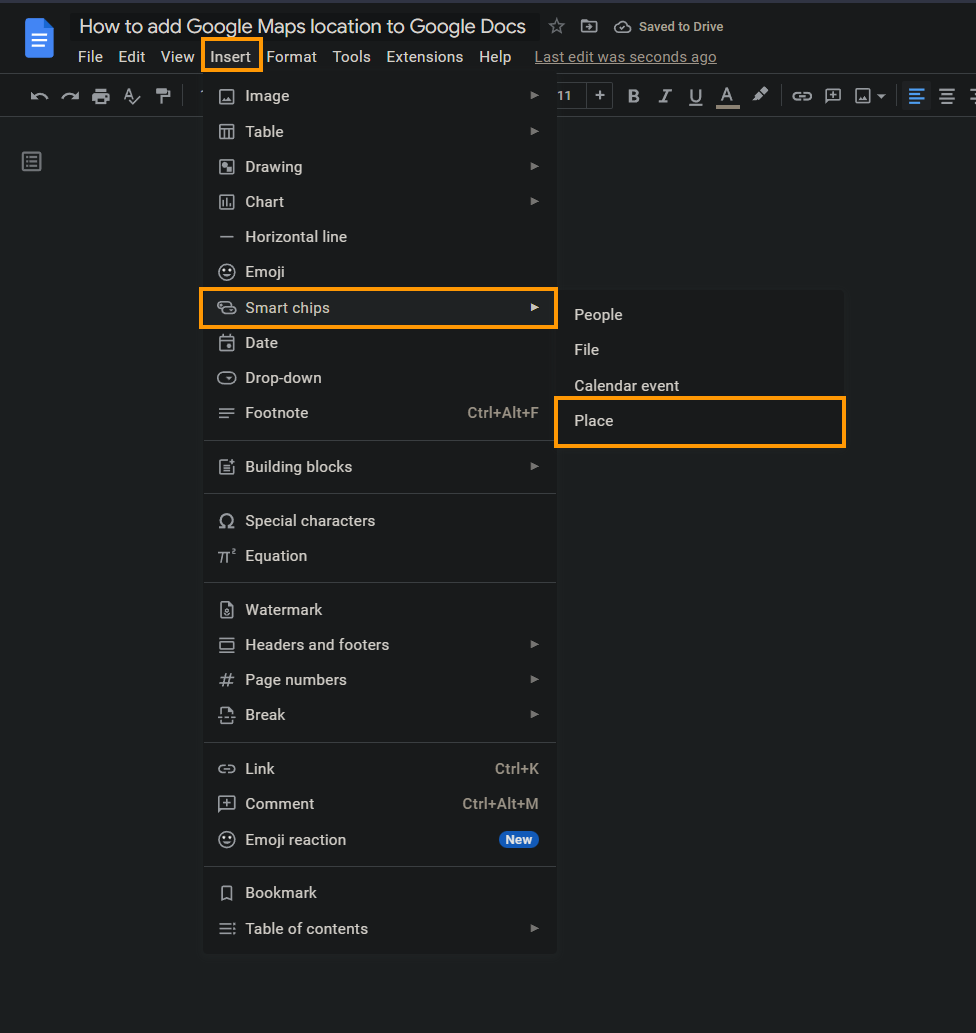 Now simply type the name of the place you'd like to add to your document, then select it from the list of options.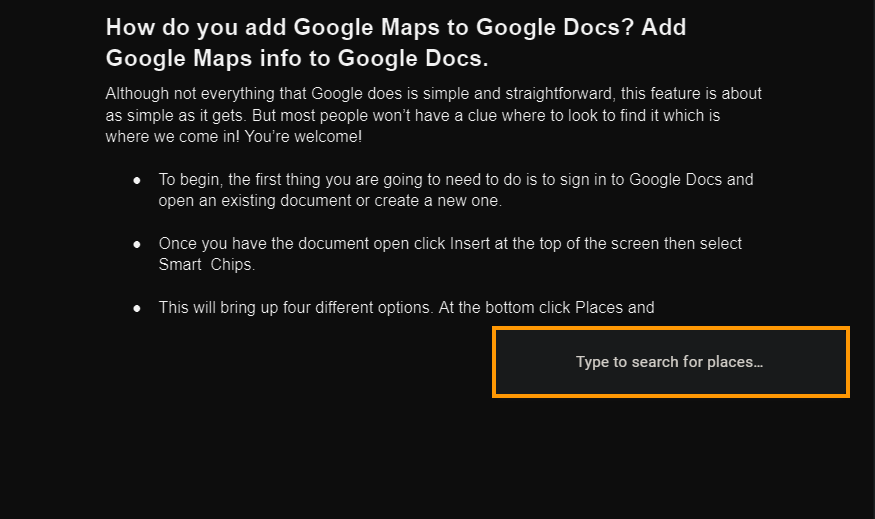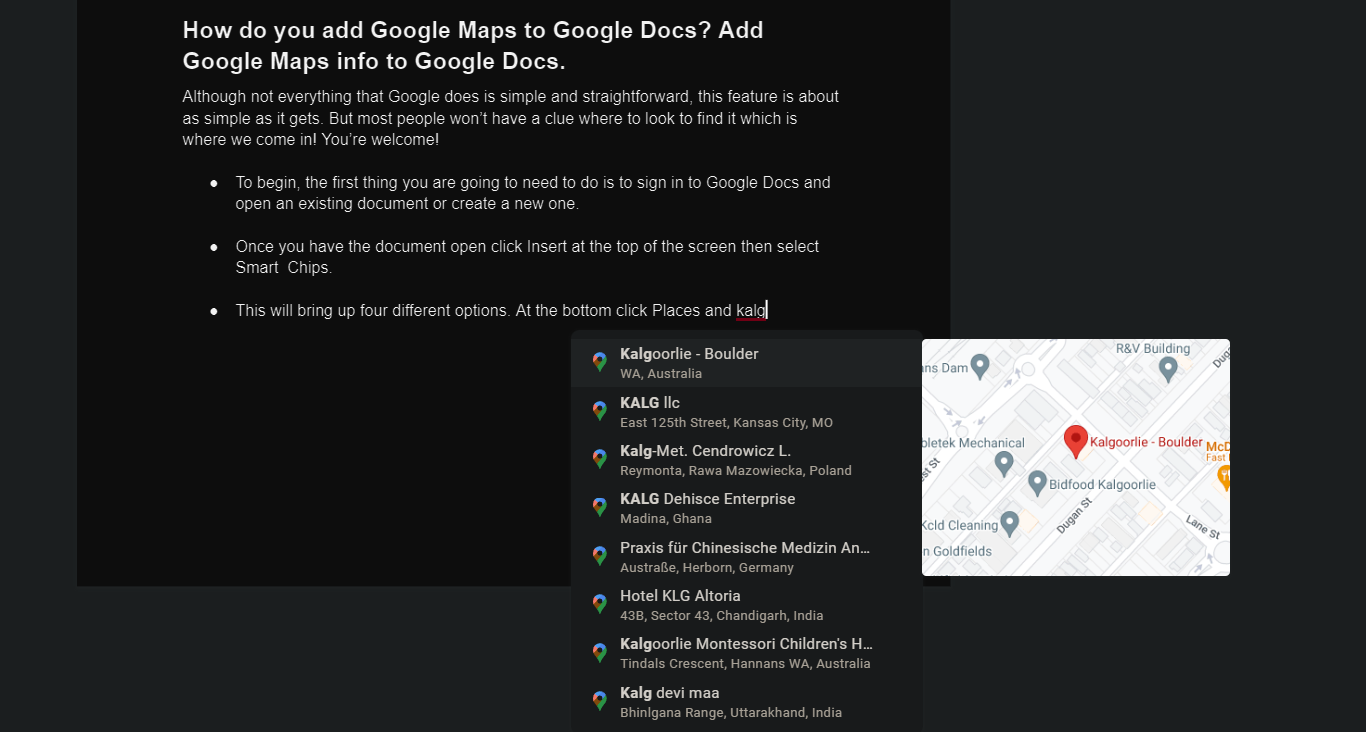 When it has been added it will look like this: Kalgoorlie - Boulder
It is essentially an active Google Maps link that will take you directly to the location on Google Maps. If you are on a mobile device and you see one of these links you can choose to open it in Google Maps.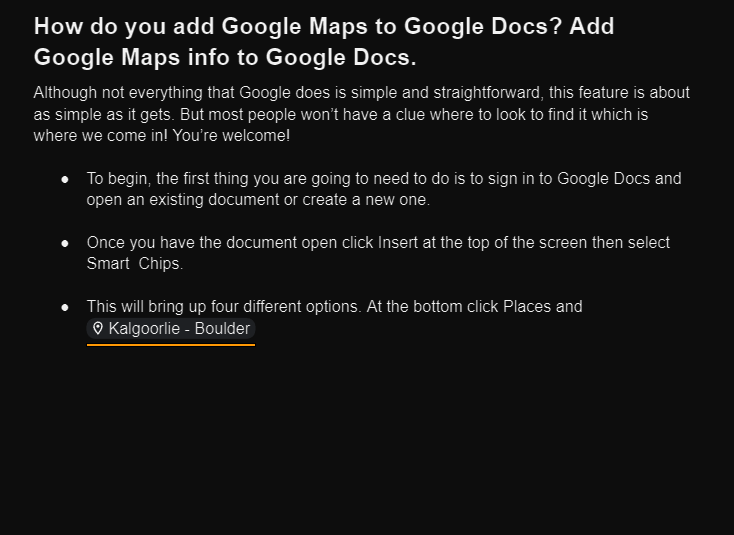 That's all there is to it. It's quick easy and a really handy way to add location data to documents and other projects you may be creating in Google Docs.
Using Google Chrome?
If you're also using Google Chrome, you may fish to disable the new Google Trends feature on Google Search. This potentially annoying feature uses user data and current popular search trends to suggest you content when you are searching using Google.com or Google from Chrome.
How to disable Google Trends on PC and Mobile devices.