If you would like to have an audio queue added to the Print Screen function on Windows 10, this article will show you how to do so. Add any sound you like to Print Screen key to giving you an audio queue for capturing screenshots.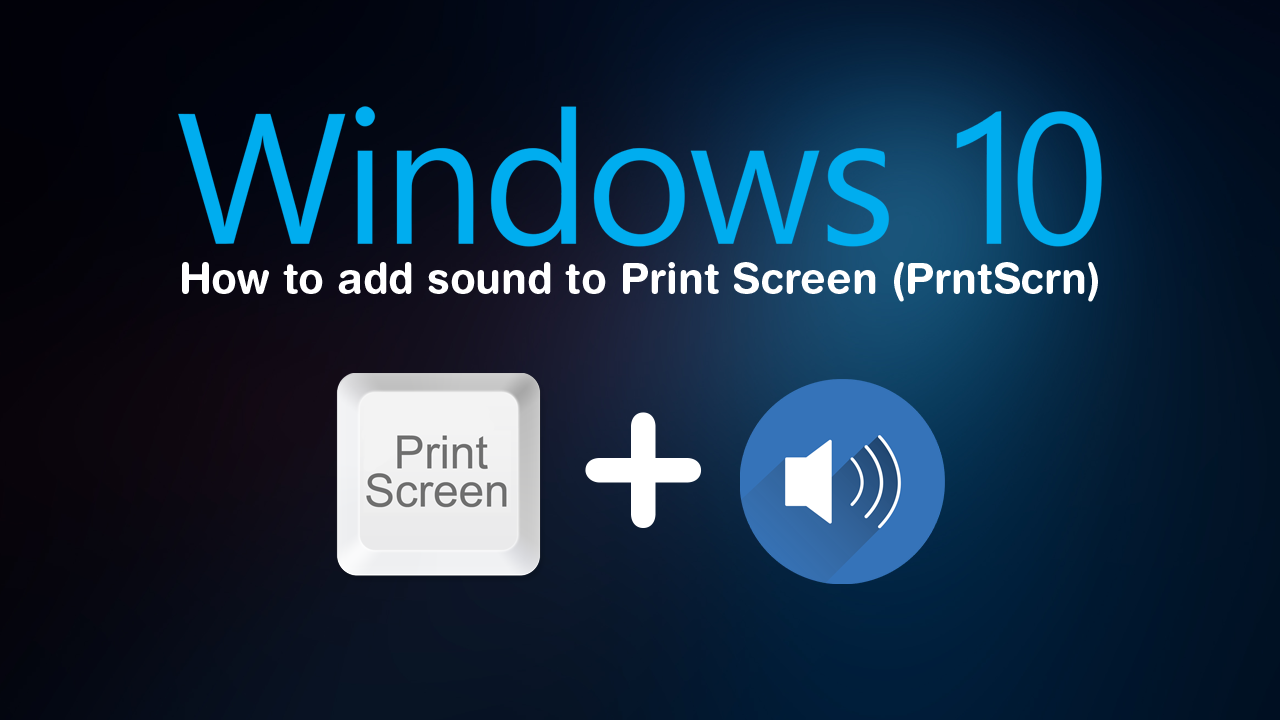 How to fix 'The publisher of this app doesn't allow it to be moved to a different location' on Windows 10. (error code 0x80073d21)
Windows 10 has a lot of cool personalisation features you can use to customise the way you interact with your PC. Although most of these features are standard and can be accessed without any special tools or configurations, there are some extra, hidden changes you can make to get some added options.

That said, a lot of these changes are far more complicated than the core range of options, however, they do allow you to make some pretty cool and unusual personalisations. The topic this guide will be covering will guide you through the process of adding an audio queue to the Print Screen key, giving you the ability to add and customise print screen (screenshot) sounds on your Windows 10 PC. 
As this process will require you to make changes to the Windows 10 registry, it's important that you make a System Restore Point before continuing. (This will allow you to revert back to a safe system point if you make any mistakes) To do this, open the start menu, type Restore, then select Create a Restore Point when it shows on the list. From the new window that appears, click Create in the bottom right section of the screen, then follow the instructions given by Windows. Once you have successfully made a restore point, you can continue.
Related: How to Fix 'Cannot create new Storage Space, Error (0x00000057), The parameter is incorrect' on Windows 10.
How do you add a screenshot sound to Print Screen on Windows 10? Give the Print Screen keyboard keypress on Windows 10 a screenshot capture sound. 
With a restore point set, press the Windows Key + R to open the Run tool, then type: regedit into the text box and press Enter. Once the registry tool is open, navigate to the following address using the left-hand pane.
HKEY_CURRENT_USER\AppEvents\Schemes\Apps\.Default
When you are in the correct location, right-click the Default folder (key) and select New > Key. Name this key SnapShot. 
This will create a new entry within the Windows 10 sound options which will allow you to assign a sound to the Print Screen key press. To assign a sound to this new entry open the Run tool by searching Run from the start menu, then copy and paste or type the following into the text box window and press Enter.
rundll32.exe shell32.dll,Control_RunDLL mmsys.cpl ,2

This will open the Windows 10 sound management tool where you will need to scroll through the list of entries until you find SnapShot. When you find it simply select it, then use the browser option to select a sound file to use for the audio queue. Unfortunately, Windows still uses WAV format so you will probably need to convert whatever audio file you have to WAV. An online tool like Convertio will serve you best. 
On a side note…
If you are also looking for a way to stop the Windows 10 Photos app from Indexing network locations. Make sure you check out the following article, which will guide you through the process, taking advantage of an option that has only just been added to Windows 10. 
How to stop the Photos app on Windows 10 from indexing Network Locations.