If you are using Windows 11 and really miss having the option to just right-click the Taskbar to get quick access to Task Manager like the good old days. This article will show you how to enable the Task Manager Taskbar right-click option once again. While this option will come to you natively in time, you can manually enable it if you really want quick access.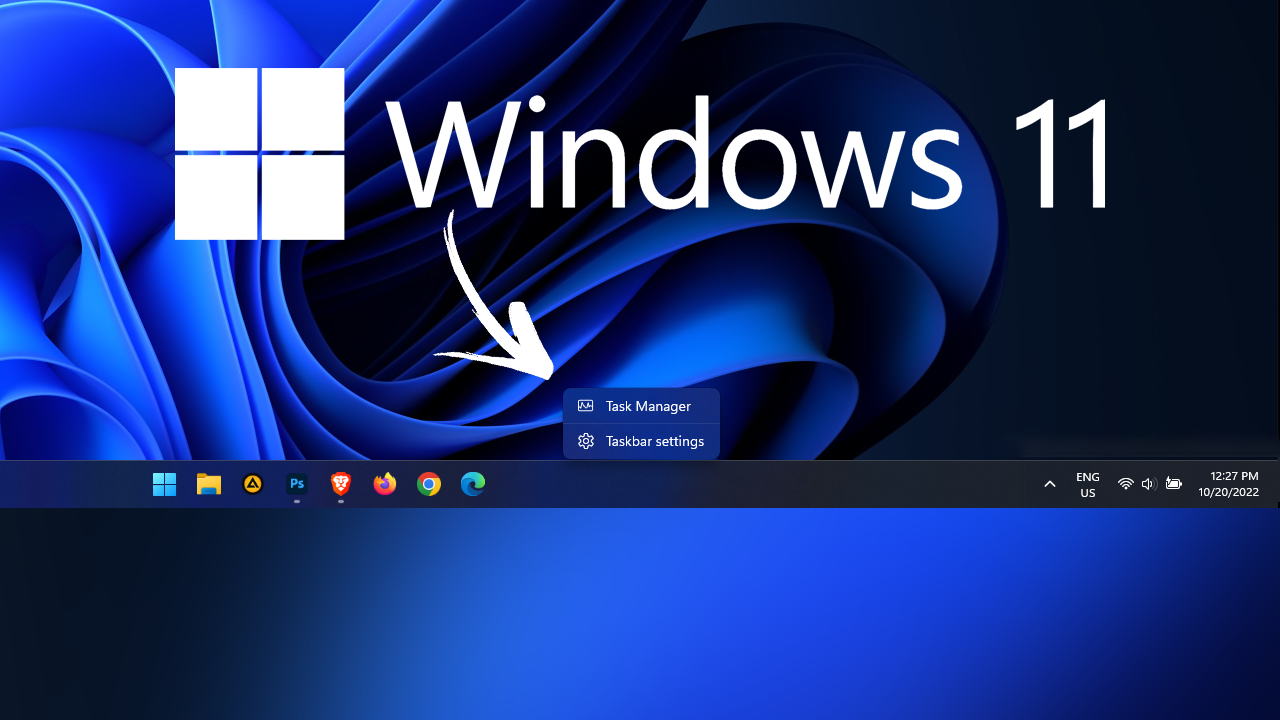 Related: How to use custom themes on Windows 11. Install third-party themes on Windows 11.
When Windows 11 first came out it was a very bare-bones impression of Windows 10 with a few major design changes that really only affected the very surface level of the operating system. In fact, a ton of features were actually removed from the operating system, some of which were a core part of Windows operating systems for as long as most people can remember. Thankfully, Microsoft has responded to major backlash regarding this and started reintroducing a lot of these features.
While Microsoft is slowly re-adding a lot of these features they are certainly taking their time in doing so. It's been well over a year now and some of the core features that were removed are only just starting to make their way back. A classic example being the ability to right-click the Taskbar to find and select Task Manager. While this feature will eventually make its way back to Windows 11 builds soon, you can manually enable the option right now using the Windows Registry Editor.
How do you add Task Manager back to the Taskbar right-click menu on Windows 11?
As this process uses the Windows Registry Editor it's a good idea to make a System Restore Point just in case you make a mistake and need to revert back to a previous system state. If you aren't sure how to make a system restore point you can check out our guide here.
Now that you have a System Restore point set, search Regedit from the Start menu, then right-click on it and select Run as administrator.
Now navigate to the following location using the folders on the left-hand side of the windows.
HKEY_LOCAL_MACHINE\SYSTEM\CurrentControlSet\Control\FeatureManagement\Overrides\4
Now right-click the 4 subkey and select New > Key and name the new key 1887869580.
Next, right-click the newly created 1887869580 key and select New > DWORD (32-bit) value and name the new value EnabledState, and set its Value Data to 2.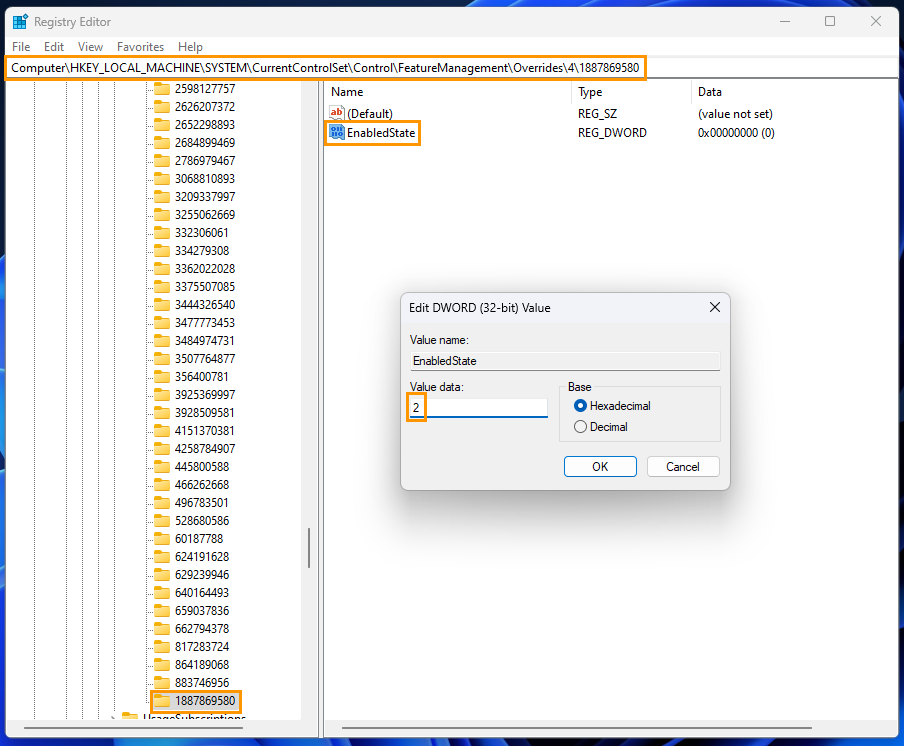 Now, right-click the 1887869580 key again and select New > DWORD (32-bit) value. And name it EnabledStateOptions, and leave its Value Data as 0.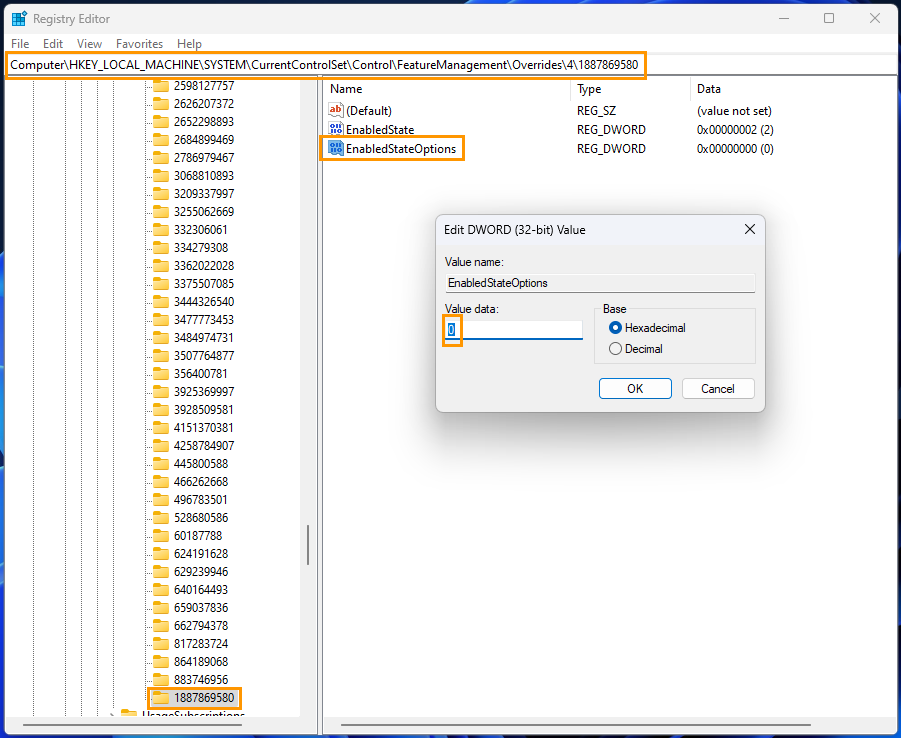 Once you have made this change Restart your computer and the change will take effect. When your computer boots, you will be able to right-click the Taskbar and select Task Manager on Windows 11 again. If you encounter any issues you can use the System Restore Point you created earlier to go back to a working state. Alternatively, if you don't mind waiting you can just relax while Windows rolls out the change to everyone automatically. Just keep in mind it will probably take a while to happen. If you've just built a new PC or updated your RAM make sure you check out the following guide as well How to enable RAM XMP in the BIOS | RAM not showing 3600mhz in Windows.