If you use Photoshop for most of your image editing needs there's a good chance you've tried to open WebP format files at some stage without any success. This is because Webp isn't yet a supported image format of Photoshop. Thankfully, it is possible to add full open and edit support for WebP for Photoshop.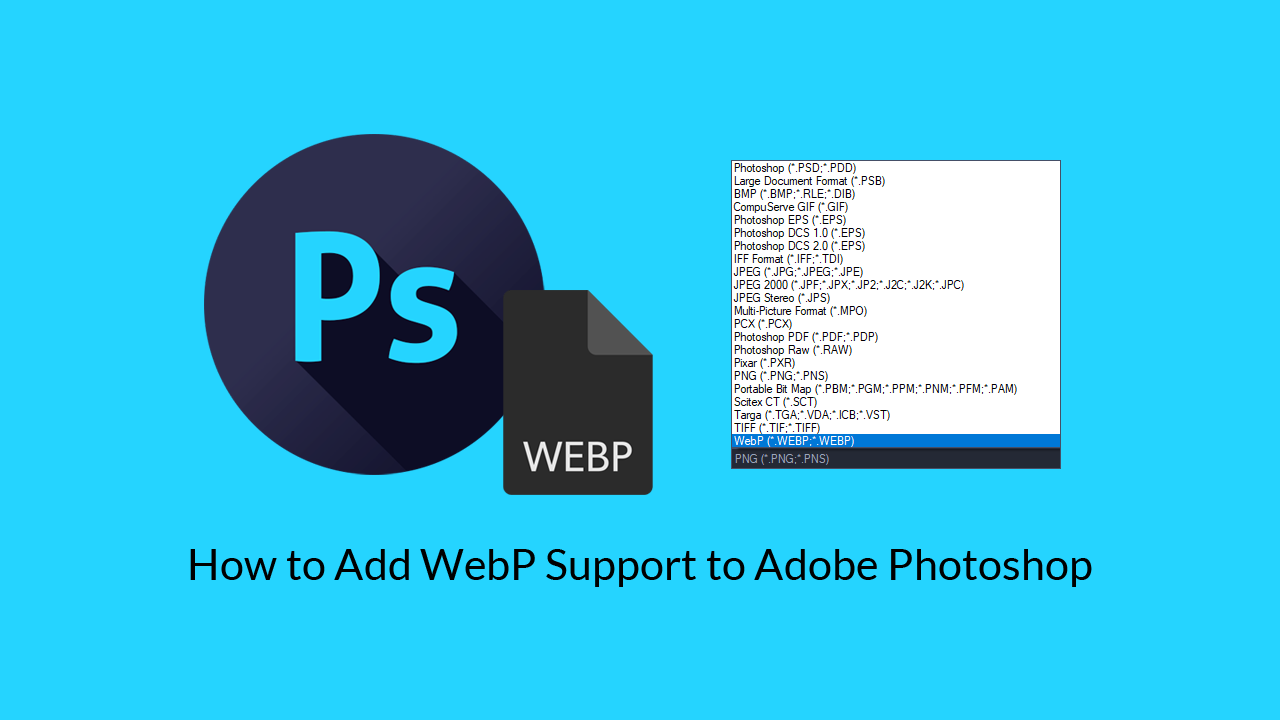 How to Fix 'This action is only valid for products that are currently installed' When Trying to Install Microsoft Office.
Webp format image files have been around for a considerable amount of time now and are growing in popularity every day. That said, most image viewing and editing programs, including Windows built-in photo viewer and Photoshop still gained full Webp support natively. In turn, preventing them from being easily viewed on most Windows 10 systems.
As with everything on the Internet restrictions like this aren't hard to fix, so follow along as we show you how to add full view and edit support for Webp to Adobe Photoshop. Including older versions of Photoshop like CS6. Don't get stuck unable to open Webp files using Photoshop. 
Related: How to Block Edge Chromium Automatically installing on Windows 10. (Edge Chromium Installation Block)
How Do You Get Photoshop to Open, View, and Edit Webp Format Image Files?
Even though Webp format images aren't fully mainstream yet, there are a lot of benefits to using them. Including better website performance where Webp format files are used over jpg and png formats. Faster load times aren't the only benefits either, as Google indexing seems to favour their own image formats above others, at least a little. That is more than likely set to change though as the format becomes more and more popular. 
To add full support for Webp to Photoshop you'll first have to download the latest Webp plugin for Photoshop, which you can grab below. The zip file contains a plugin for both Windows x64 and x32 bit systems, so make sure you use the correct one once you've extracted it. You'll also need to make sure that you don't have Photoshop running when you start the rest of this process. 
Webp Photoshop Plug-in (Google Drive Download)
After you have the file on your system and have extracted it copy and paste the WebP.8bi file into the following location: 
C:\Program Files\Adobe\Adobe Photoshop CS6 (64 Bit)\Required\Plug-Ins\File Formats


With the WebP.8bi file in the correct location, you can open Photoshop as you normally would, then proceed to open and edit any Webp format file you come across. When saving Webp format files using the new plugin you'll get several different options to choose from. Just as you would if you were saving a jpg or png file. You can even configure image transparency should you wish to. Over the next 5 years, Webp will probably become the most used image format on the Internet.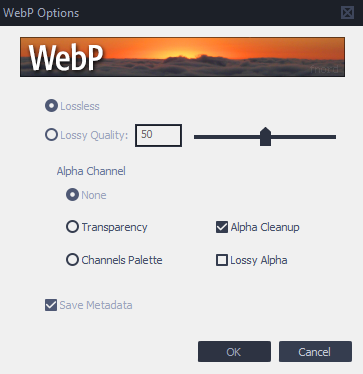 On a Side Note…
If you happen to cross paths with WebP format files quite a lot it's probably a good idea to check out two of our other popular WebP guides. 
How to Convert Any Image File Format to Webp Format.
How to Save WEBP Image Files as JPEG or PNG Files Instead.
.
.