If you are using the new version of Microsoft Edge on Windows 10 and would like to take advantage of the auto duplicate removal tool. This article will show how you how to enable it to remove duplicate content from your favourites list.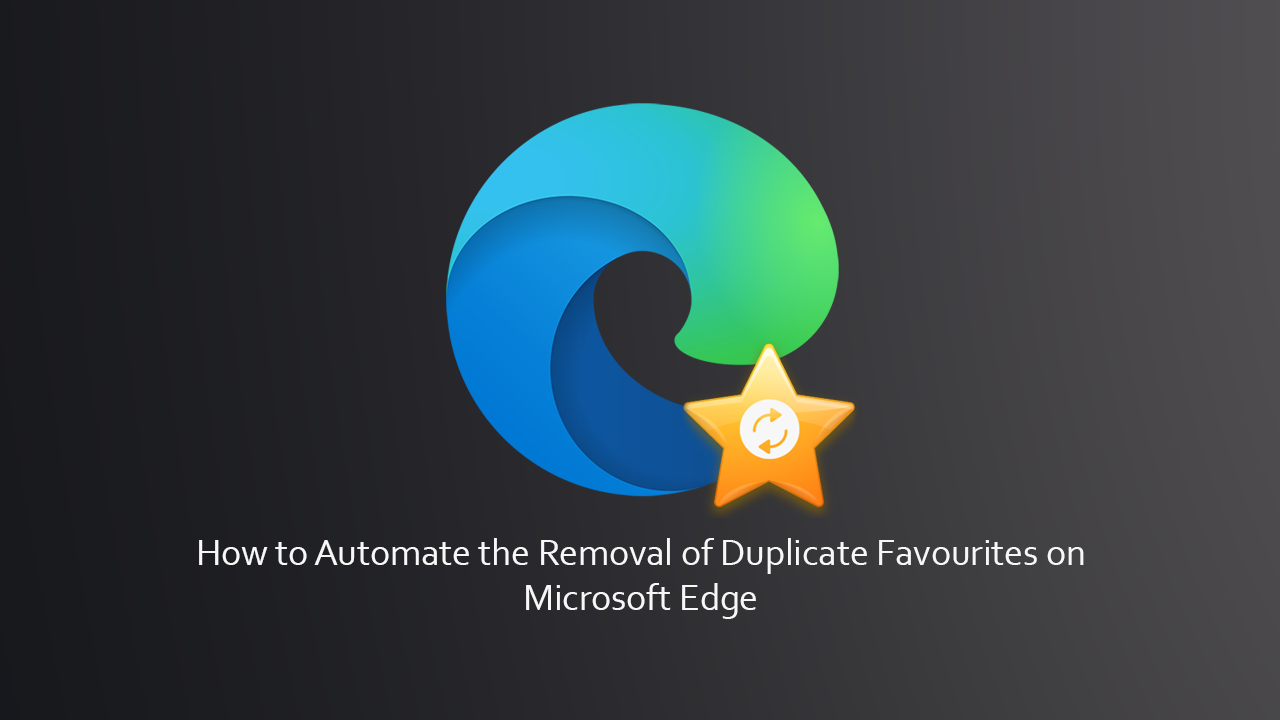 How to Force Xbox Only Players in Call of Duty Warzone. (Disable Crossplay in COD: Warzone on Xbox.
Unlike a lot of other browsers on the market, Firefox and Chrome included, Microsoft's new version of Edge now has the ability to automatically find and remove duplicate favourites 'aka bookmarks'. By default the feature is disabled so won't be easily accessed without first knowing where to look, so follow along as we introduce you to automatic favourite removal for Microsoft Edge Chromium. 
After completing the automatic removal process the changes will also be reflected across all linked and synced devices. Allowing for perfect cleaning across your entire device network. If you haven't already switched to Microsoft Edge Chromium, it's certainly worth a look. It's fast, easy to use, accepts any currently available Chrome extension and uses considerably fewer resources than Chrome.
Related: How to Track Coronavirus (COVID-19) Using Trading View. Confirmed Cases, Recovered, Deaths.
How Do You Remove Duplicate Favourites (Bookmarks) From Microsoft Edge?
To being (even if you already have Edge installed) you'll need to make sure you are using the latest version. To do this open the browser then go to Settings > About Microsoft Edge and the browser will start the automatic update process. Once this has completed, open Settings again, then click Manage Favourites and finally Remove duplicate favourites in the bottom left corner of the page. Now accept the confirmation and you are done.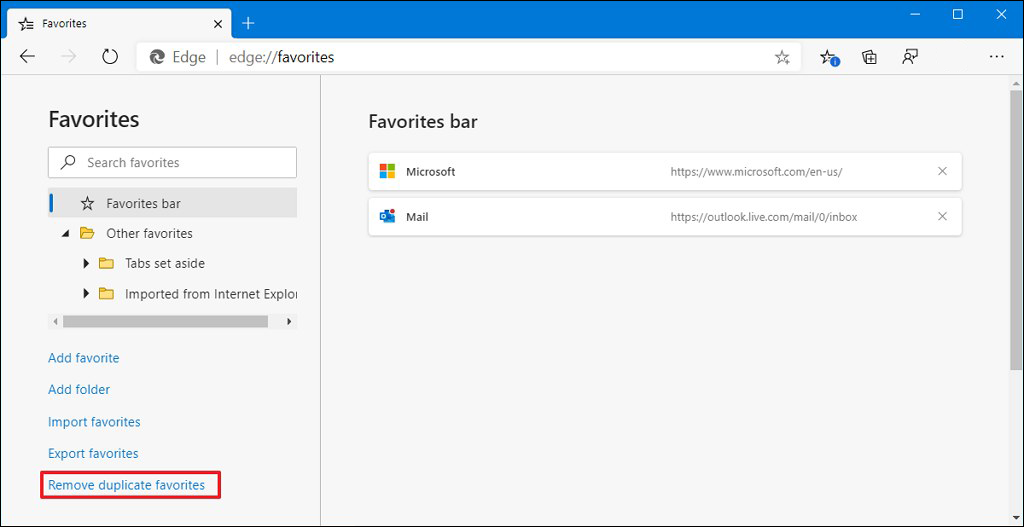 How Do You Enable Automatic Removal of Duplicate Favourites (Bookmarks) on Microsoft Edge if the Feature is Missing?
Open Microsoft Edge, then type the following into the address bar and press Enter.
edge://flags/#edge-remove-duplicate-favorites-tool
Next, use the drop-down box next to the highlighted entry to select Enable. After a quick browser Restart the automatic duplicate favourite removal option will be available from: 
Settings > Manage Favourites > Remove Duplicate Favourites. 
Now all you have to do is click Remove and any duplicate content will be removed from your favourites (bookmarks). Just remember that once you have completed this process and accepted the confirmation, you won't be able to undo the change. It's also important to remember that this change will sync across all your devices if you have sync enabled.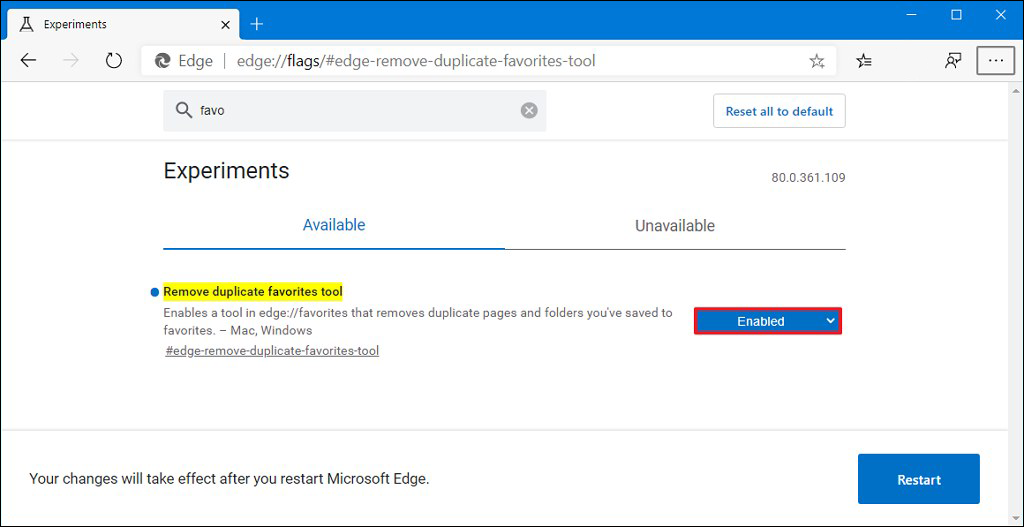 On a Side Note…
If you're also a big Windows 10 user, make sure you take the time to check out the newly designed File Explorer. More than likely it's going to take a fair bit of getting used to, but it does fit with the current material design of Windows 10 very well. It's also a work in progress, so it's best to take it with a grain of salt as it still has a lot of work to go.