Keeping what you do online private and secure is becoming more and more of a challenge these days, with giants like Google and Facebook tracking everything you do. Most of this information is used for advertising purposes, however at the end of the day who really knows what happens with it all. If you would like to make sure your Internet browser always launches in Private/Incognito mode, this guide will show you how.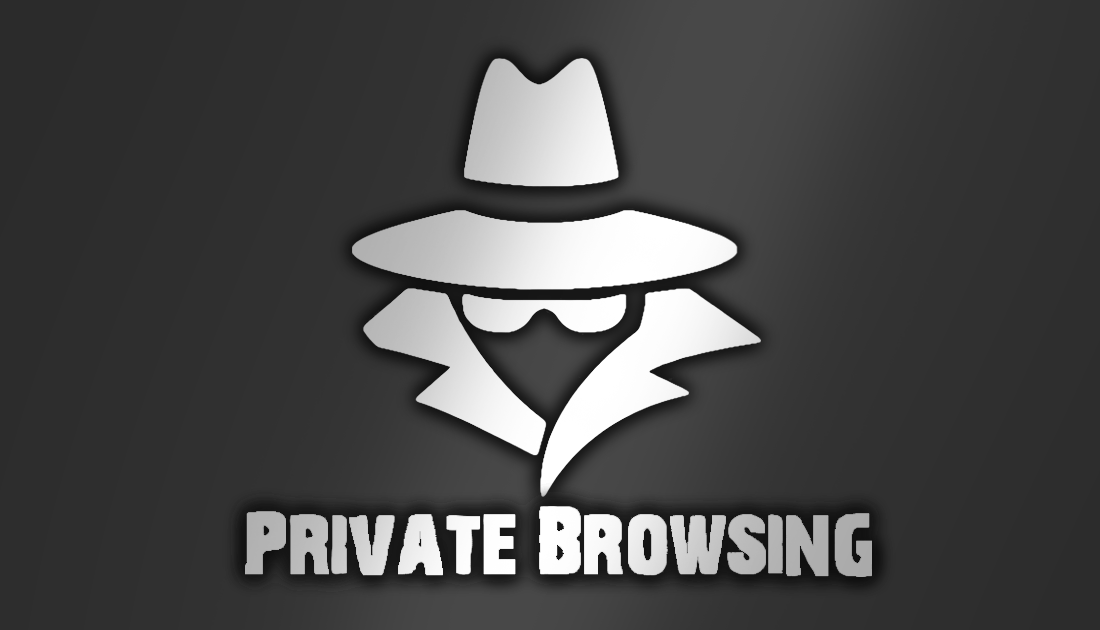 Why You Should Consider Using Mozilla Firefox Focus On Your Android Devices.
To start this article off, it's important to mention that simply browsing in Private or Incognito mode won't make you completely invisible or fully protect your privacy. It will simply prevent your browser from saving history, searches, private data, and cookies, which is a start. If you are looking for full privacy, you will need to set up a VPN or Proxy connection on your computer, as well as a browser with private browsing. You can find more information on increasing your privacy and reducing your online footprint here:

Protect Your Privacy Online and Access Content that is Blocked in Your Country or By Your ISP.  
How to Always Start Google Chrome in Incognito Mode.
Activating Incognito mode by default on Google Chrome is a little more complicated than you'd expect, as there isn't a simple toggle available in the settings menu. The way you need to make the change is by adding a command line to your Google Chrome shortcut.
The first thing you need to do is right-click on your Google Chrome shortcut and select Properties. If you are using a shortcut found on your taskbar, you will need to right-click the Chrome Shortcut, then right-click the Chrome User and select Properties. (Check the below screenshot for exactly what we mean)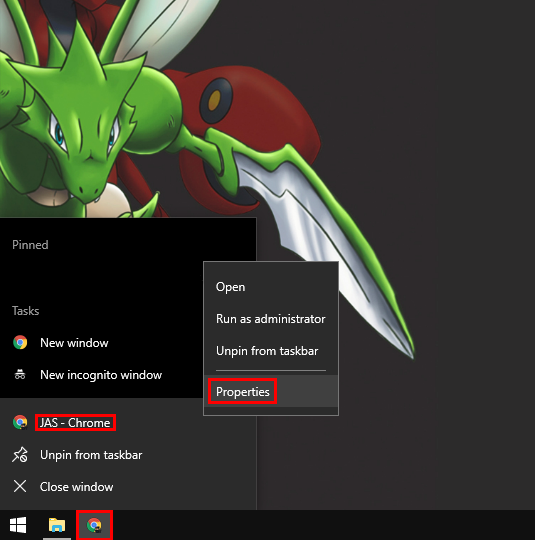 Now, you will need to add -Incognito to the end of the text that is displayed in the Target Box. Once that is done you can click Ok to save the change you have made. From now on, whenever you use this shortcut, Google Chrome will automatically launch in Incognito mode.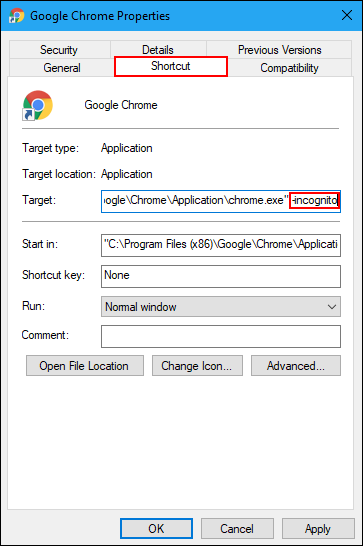 Note: You can create two different shortcuts if you like, so you can easily open Chrome in standard mode or Incognito with a simple click.
How to Always Start Mozilla Firefox in Private Browsing Mode.
Setting Firefox to automatically launch in Private Browsing mode is a little simpler than Chrome and can be done from the Firefox options menu. All you need to do is click the Menu hamburger icon in the top right-hand corner of the browser, then select Options from the list.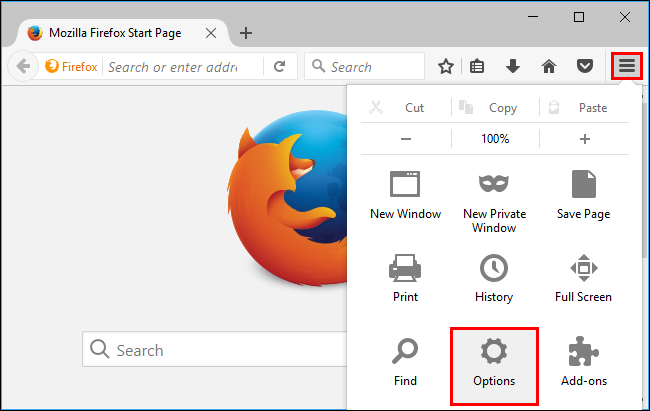 Here select the Privacy tab on the left and change your History Settings to Never Remember History.
After you make this change you will need to Restart Firefox. Making this change might seem like it doesn't change Firefox over to Private mode, however it forces Firefox to use the same privacy settings it uses for Private Mode. If you want to change it back to normal at any time, just go back to the privacy tab and set the option to Remember History.
How to Always Start Apple Safari in Private Browsing Mode.
If you are a Safari user, you will be happy to know that making the browser start in Private Mode automatically can be done from the settings menu. Simply open Safari, then Click Safari > Preferences.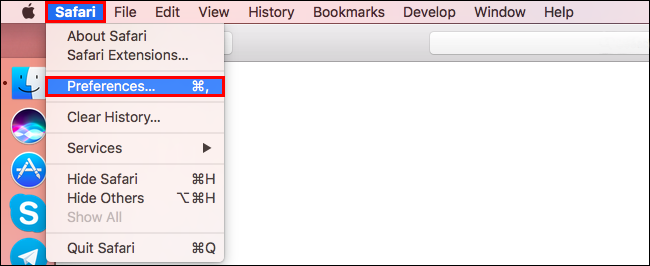 From the General pane, click Safari opens with. Here, select A new Private Window, this will make Safari automatically open in Private browsing mode. 

If you want to change this setting back to normal mode at any stage, go back to the same location and set it to open with A new Window.
How to Always Start Internet Explorer in Private Browsing Mode.
If you are still using good old Internet Explorer, you will have to use a similar method as the Chrome users do to automatically launch your browser in private mode. First find the shortcut you normally use to open Internet Explorer, right-click on it and select Properties. If it is on your taskbar you will need to right-click on it, then right-click on the next icon you see, this is where you will need to select Properties.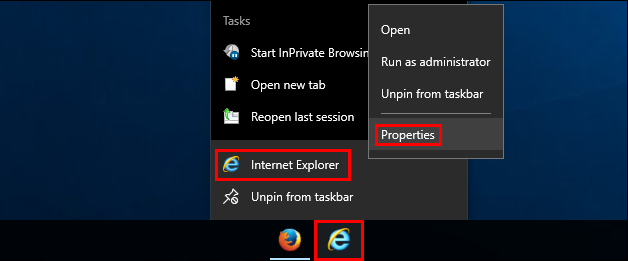 In this window you will need to find the Target box and add -private to the end of the address, then click Ok to save the Changes. From now on when you use this shortcut Internet Explorer will automatically open in Private Mode.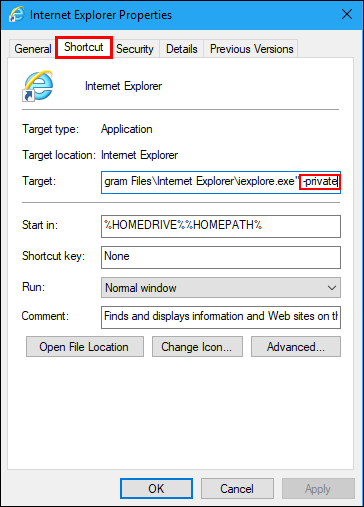 Just remember that if you have more than one shortcut, you will need to make the changes for them also, otherwise, they will continue to open in standard mode. If you ever wish to undo the changes, all you have to do is delete -private from the end of the target box address.
How to Always Start Microsoft Edge in Private Browsing Mode. (You Can't)
For whatever reason, Microsoft doesn't allow you to enable Edge to automatically boot into Private mode. For the time being anyway. Perhaps it is something they completely forget about, or more likely, something they deliberately didn't include to increase the chances of data collection.
NOTE: The only real downside to using all of these browsers in Private mode is that they won't remember any information. So you will have to manually sign into all the websites you visit, should they require a login. You also won't have access to extensions in a lot of the browsers, which for some people might be a deal breaker. It always seems to come down to convenience vs privacy at some stage...........