If you are having a lot of issues with YouTube playlists coming and going or vanishing altogether, you'll probably want to make a backup of everything as soon as possible. This article will show you how to quickly and easily make a backup of any YouTube playlist that includes the video description and a link to it. This will allow you to recreate playlists should the ones you already have never return.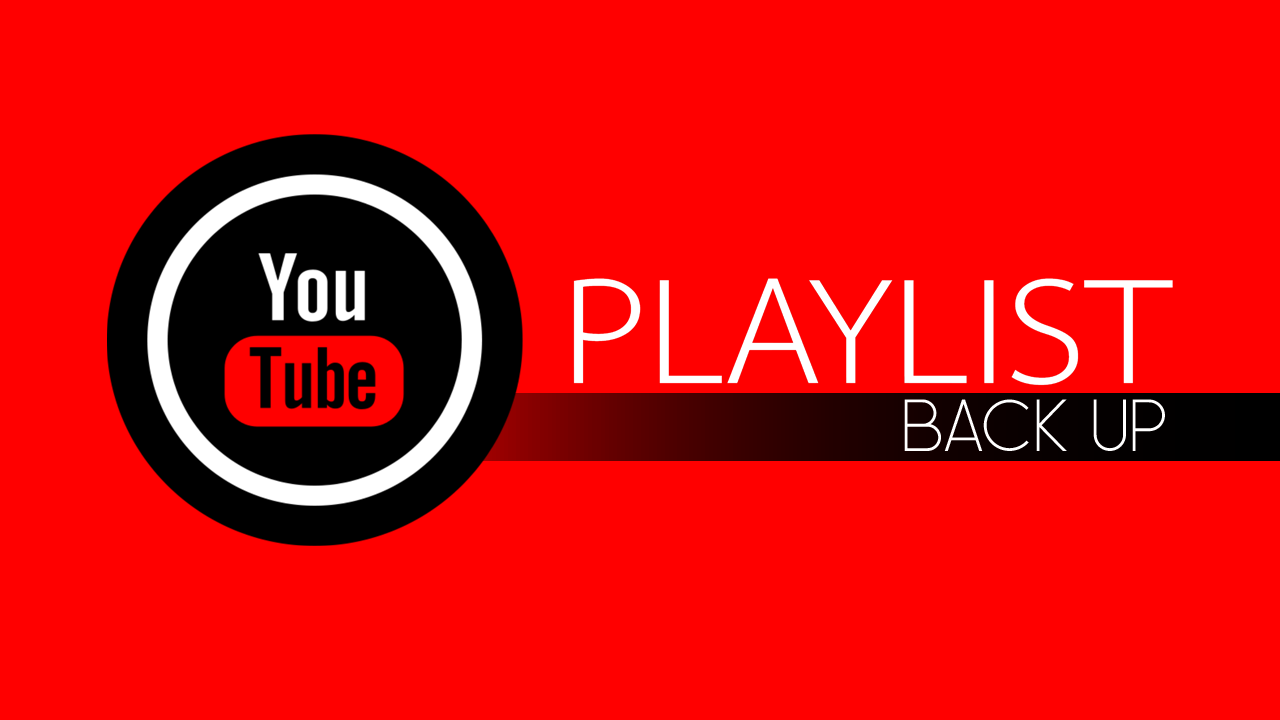 Related: How to Show or Hide which Communities you are active in on Reddit.
YouTube is currently having some major issues with user playlists appearing and disappearing at random, to the point that they sometimes never return. We recently wrote an article on that here offering a few suggestions on what to do. However, things seem to have gotten worse since that article and YouTube video so it's probably a really good idea to make backups of your favourite playlists. Just in case they never do come back.
There are dozens and dozens, if not more YouTube playlist backup tools currently available, however, most of them are useless as they either want money, expect your to sign up, or just offer incomplete playlist backups with limitations attached. Thankfully after hours of searching we've managed to find a decent YouTube playlist backup tool that doesn't download content, is free, and compiles the data in an easy to use .xls format document. Which you can open in Microsoft Office or import into Google Spreadsheets.
How do you make a Backup of your YouTube Playlists? The best YouTube Playlist backup tool that doesn't download content.
As we mentioned above there are tons of tools, websites, and downloads that offer YouTube Playlist backups but most of them aren't great at what they do. Thankfully we've found one service that is free to use, doesn't ask you to sign up and is completely free. It's also really easy to use and exports the data in an easy to use .xls format document. To create a YouTube playlist back up with links to videos you'll need to do the following.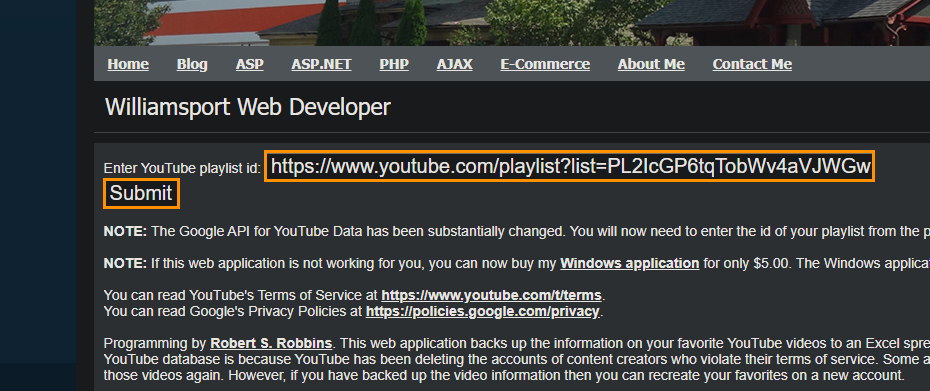 Once you have the .xls file on your device you can open it with Microsoft Office, import it into Google Spreadsheets or open it in another program that accepts the file. Within the document, you will find the Published date for each video, The video URL, The channel the video came from, The title of the video and the entire description of the video. Essentially everything you need.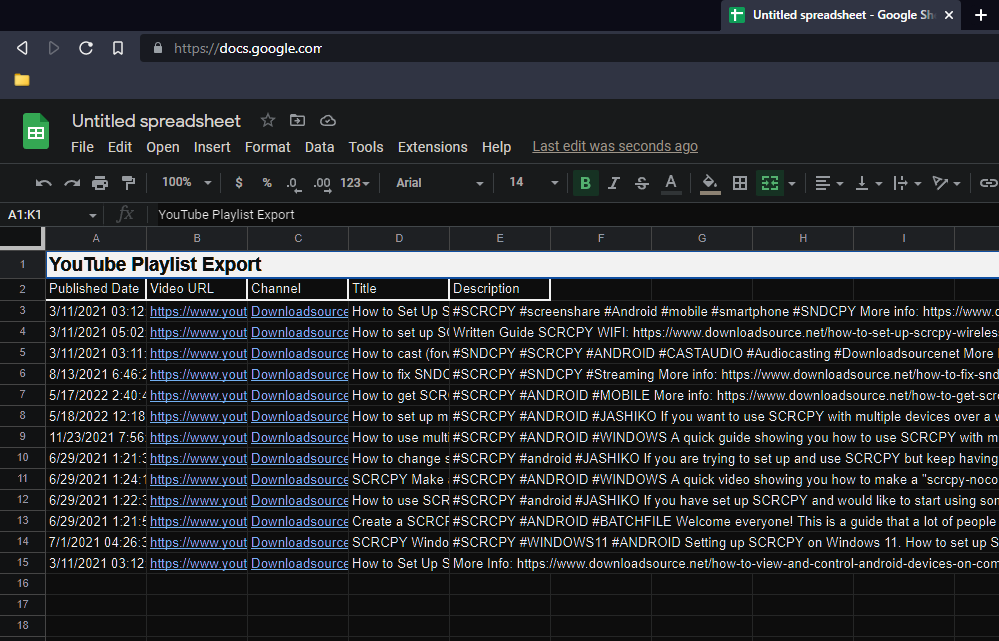 Can you import playlists into YouTube?
Unfortunately, at this stage, it isn't possible to import playlists of any kind into YouTube, though a service called tunemymusic will probably be one of the first to offer it. We've covered quite a few different playlist scenarios using tunemymusic over the years and it really does make life simple. In the case of importing back into YouTube, you'll need to create a new playlist and use this data to recreate your playlist from scratch. It can be time-consuming but at least you'll have your playlist back.