Android devices have long had a system which allows you to deny specific apps access to certain files, folders and devices. This same feature has now been implemented by Microsoft on Windows 10 and will allow you to set similar restrictions on apps. If you'd like to start blocking app access to areas of your Windows PC, this guide will show you how.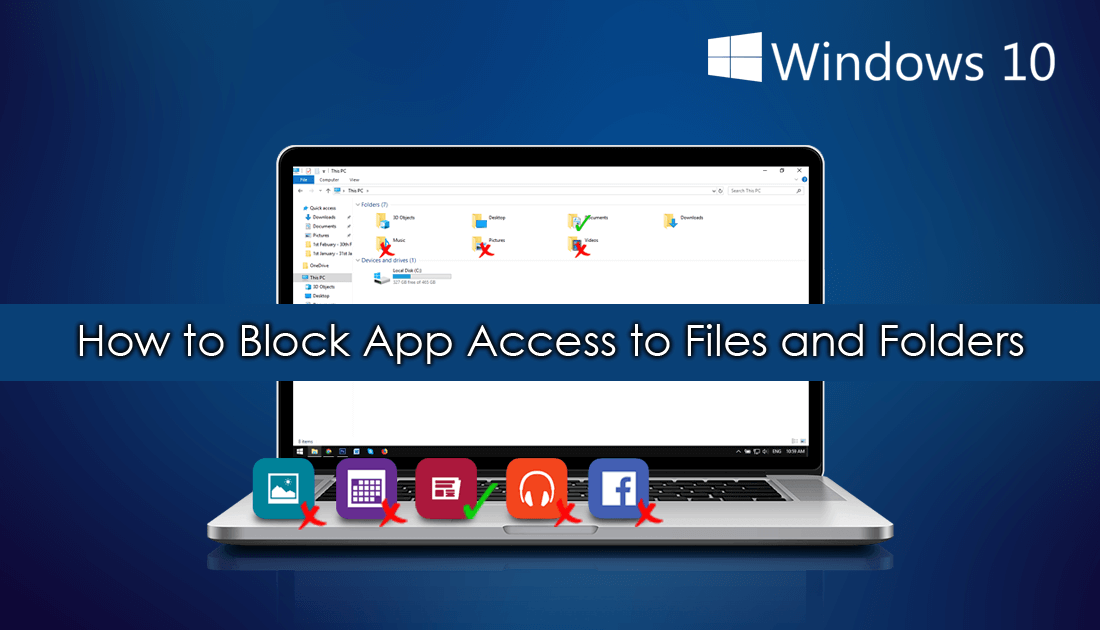 How to Use Extensions in Private Mode on Windows 10.
In the next major Windows update which is due out soon, Microsoft has added a clever new security feature which allows you to block app access to specific files and folders on your PC. If you have installed and used apps on Android devices before, you will be familiar with the concept. On Windows, the feature will allow you to deny apps access to your personal files including documents, pictures, videos and any files located in your OneDrive folder.
The feature comes with two different levels of protection. You can enable blanket protection, which allows you to block all apps from accessing these specific areas. Or you can block individual apps from accessing these areas. Even though the feature isn't out just yet, below you will find details on how to use both blocking methods.
Note: By default when Windows updates to include this new feature it will be enabled by default, so all apps will be blocked and require permission. The layout of the File System screen may also change somewhat in the final version, however, the functions will remain the same. 
How to Block App Access to Files and Folders on Windows 10. (Window App Permissions)
To block app access, open Settings, go to Privacy, then under the File System heading click Change. When you see the toggle appear, make sure it is set to On. If you disable it, it will block file access for all apps on your computer (all users). Keep in mind that if you decide to block all apps from accessing certain areas it may render some of them useless. For example, if you were to block the Windows Photos app from accessing photos it's not going to function very well.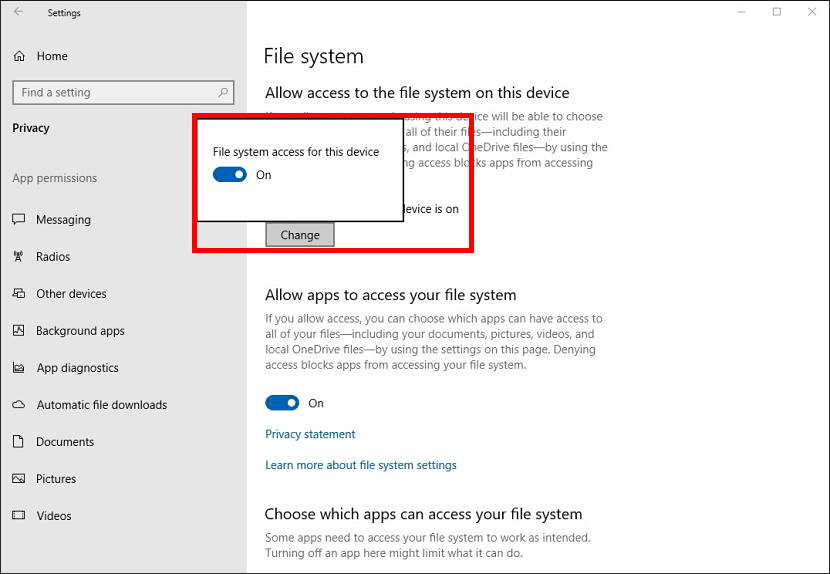 If you only want to change access for your user account, change the following toggle.

Further down the page, you will see an option called Choose which apps can access your file system. In this area, you can customize app permissions individually, again simply use the toggles beside each entry to choose whether you want access enabled or disabled. As mentioned above, don't forget that blocking access to certain areas of your computer may limit an apps functionality or render it completely useless, so use a little common sense when making changes.
An alternative you can use to protect your personal files is a free product from Trend Micro called Ransom Buster. As soon as Ransom Buster detects a program is trying making changes to files within your designated folders, it immediately blocks the operation and automatically terminates the program that was attempting to change files. For a comprehensive rundown on Ransom Buster, check out the guide below.

How to Setup and use Ransom Buster on Windows 10.