If Microsoft Edge is the primary Internet browser on your Android smartphone or your child's smartphone, this article will show you how to block specific websites and content from being accessed.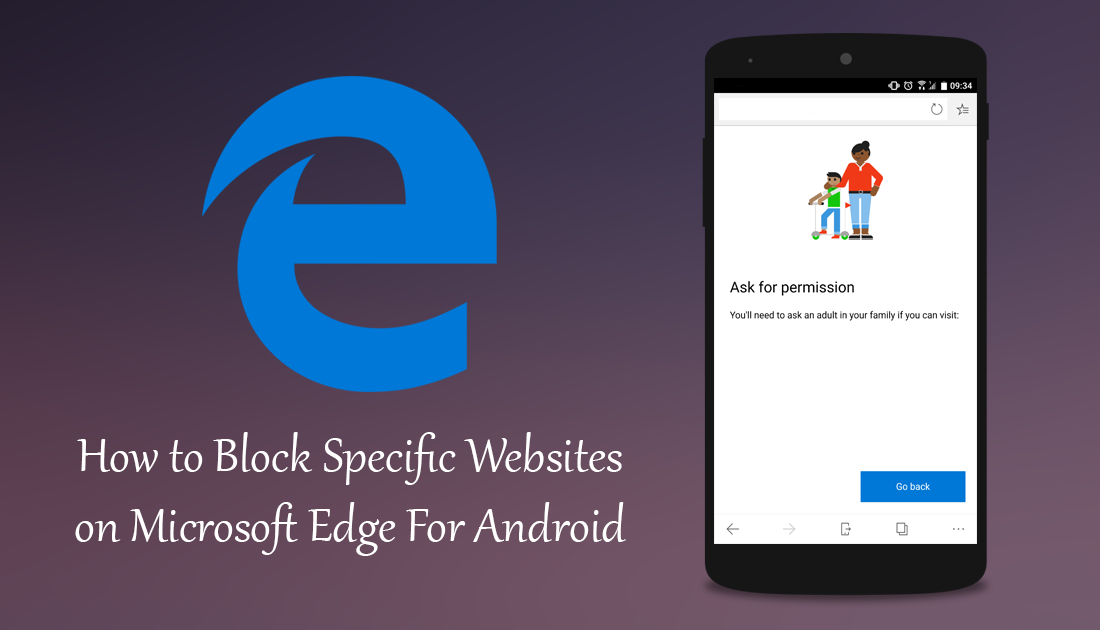 How to Backup Google Authenticator (Google 2FA Backup).
Over the last few months, Microsoft has really stepped up their game in the mobile market with some interesting updates coming to their core mobile apps, both Edge and Microsoft Launcher. One of the most interesting features that a lot of users will find useful is the ability to block websites and content on Edge.
Although the process of blocking websites on Edge Android is easy, it is lengthy, so follow the steps closely to make sure you get a working result. If you already have a Microsoft Family account with the users you'd like to manage listed, you can skip ahead to the Edge Set up component. If you don't already have all your family settings and users setup, you'll need to start from the very beginning, so without further adieu let's begin.
Note: You'll need to make sure that yourself and all the users you wish to restrict content for on Edge have Microsoft accounts, either Hotmail, Outlook or Live.
How Do You Block Websites and Content on Microsoft Edge For Android? (Account Set up)
The first part of the process requires you to set up your family settings and link accounts to your main profile, which you will use to manage all restricted content. To add your child's account or any other users account (email address) to your Family, you'll first need to visit the main Microsoft account page and sign into your account.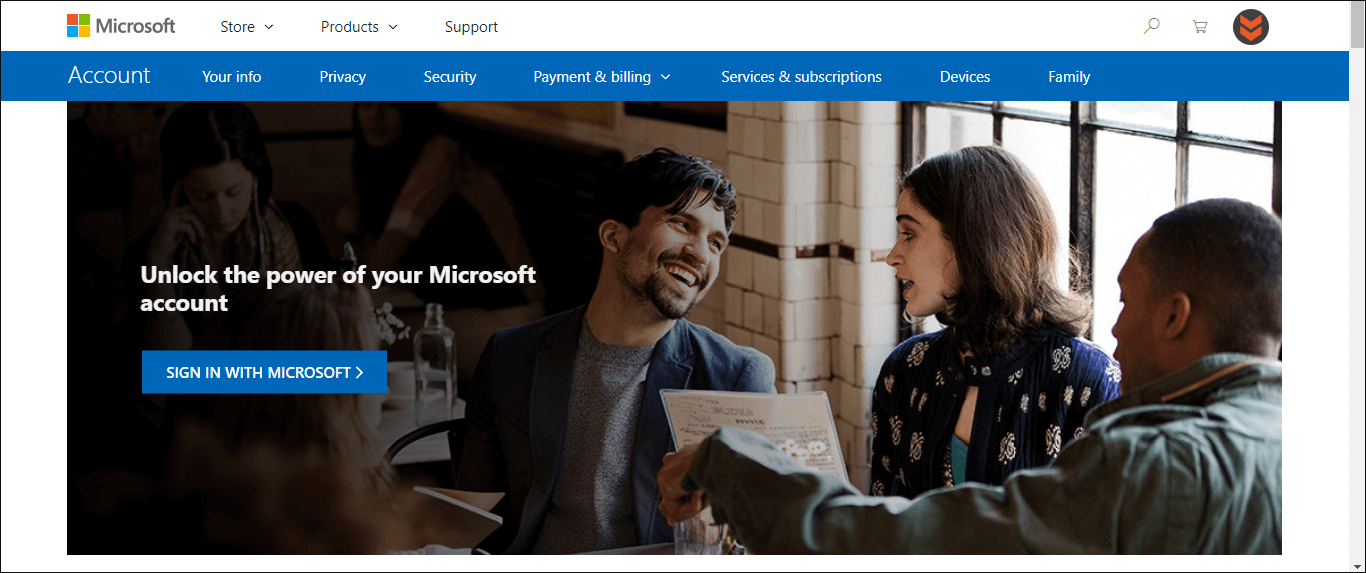 On this page, change to the Family tab, click Add a Family Member, then follow the instructions given by Microsoft.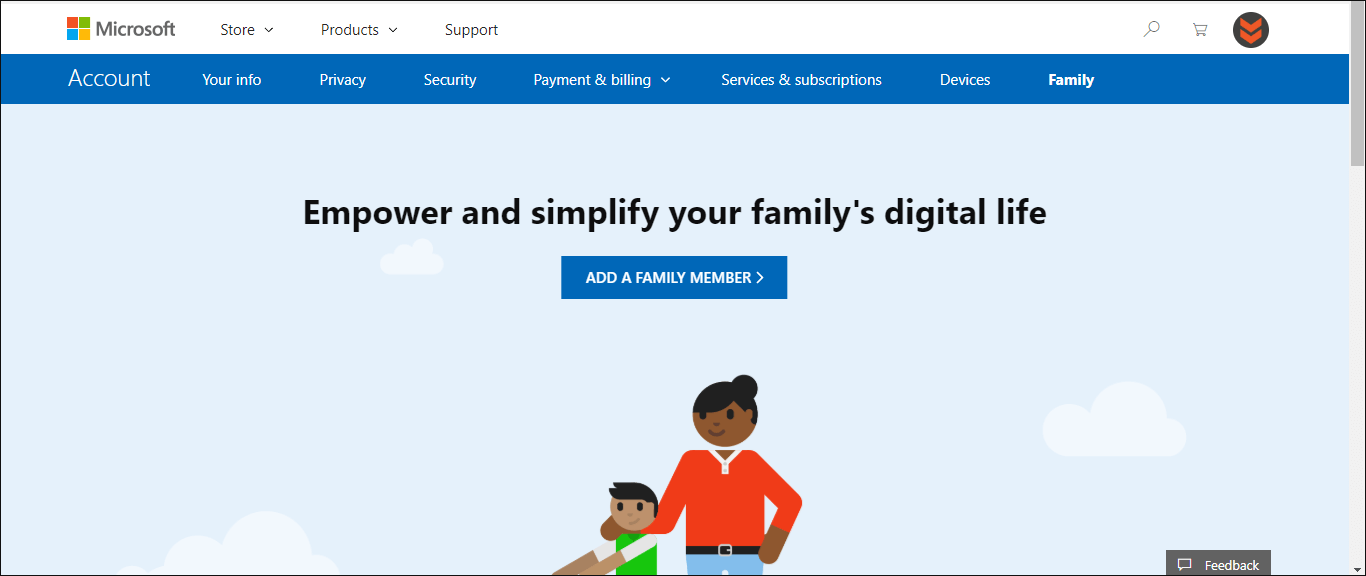 Once you have finished the request, you'll need to sign into or have your child sign into their email account and accept the request to join the family. After they have been successfully added, you can begin the process of blocking content.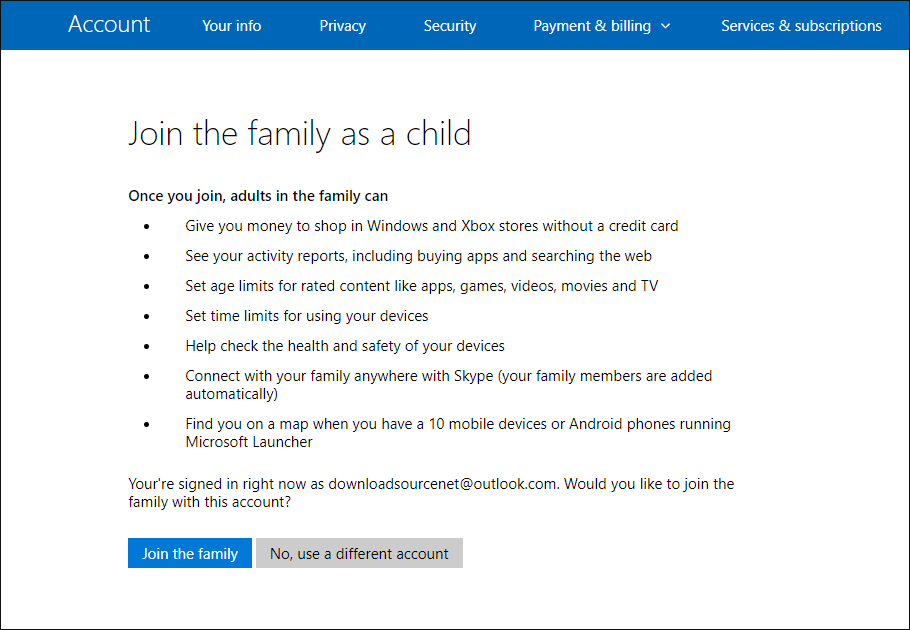 Related: How to Keep Track Of Your Child's Location Using Microsoft Launcher on Android.
Blocking Content on Microsoft Edge For Android. (Blocking Set up)
Now that you have everyone added to your family, you can customize what content everyone has access too. To do this go back to the Family tab and click on Content Restrictions.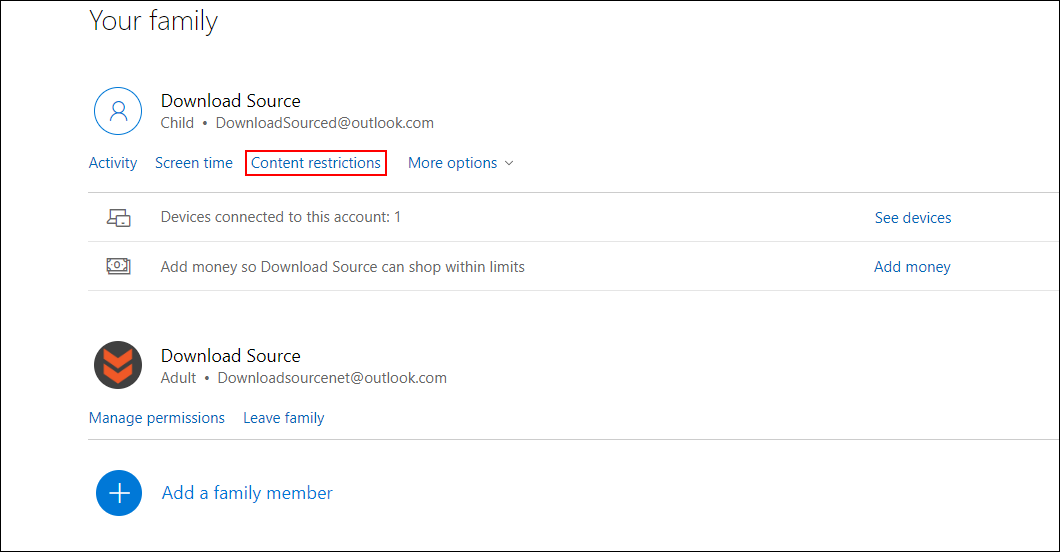 On this page, there are quite a few options you can enable or disable, however the one you are looking for is called Block Inappropriate Websites and is found under the Web Browsing heading. When you find Block Inappropriate Websites flip the toggle to Blue (on) and add any websites you'd like blocked using the Always Blocked box. After you have added the content you want blocked, it's time to set up Edge.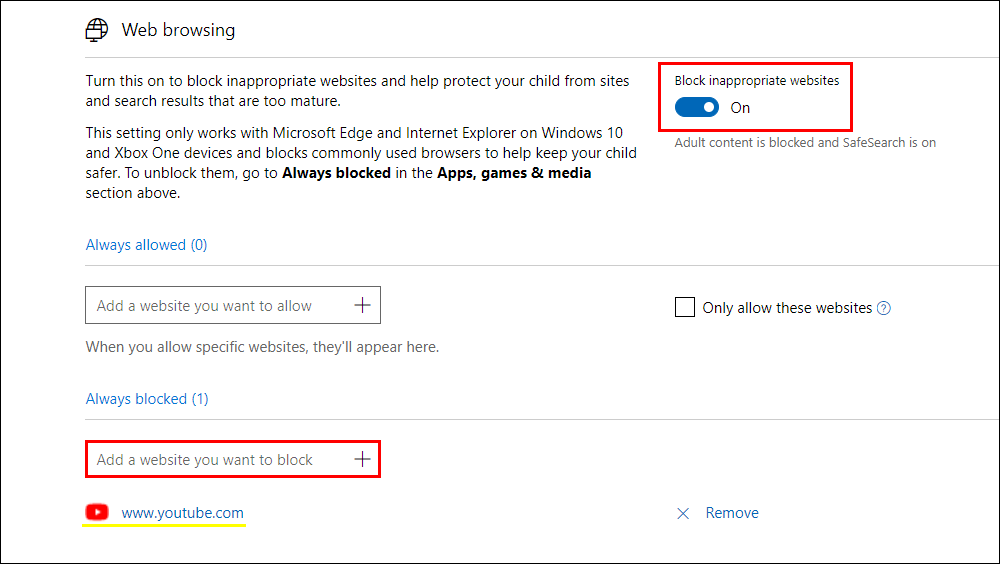 Blocking Content on Microsoft Edge For Android. (Edge Set up)
The final part of the process is setting up Microsoft Edge on Android. This is the easiest part of the process and only requires you to sign into Edge using the email of the family member you are restricting. Once you have signed in, all your family settings and restrictions will become active for that user on Edge. As you probably saw earlier I have YouTube blocked for a test and this is the message that displays when trying to access blocked content. (the far right screen)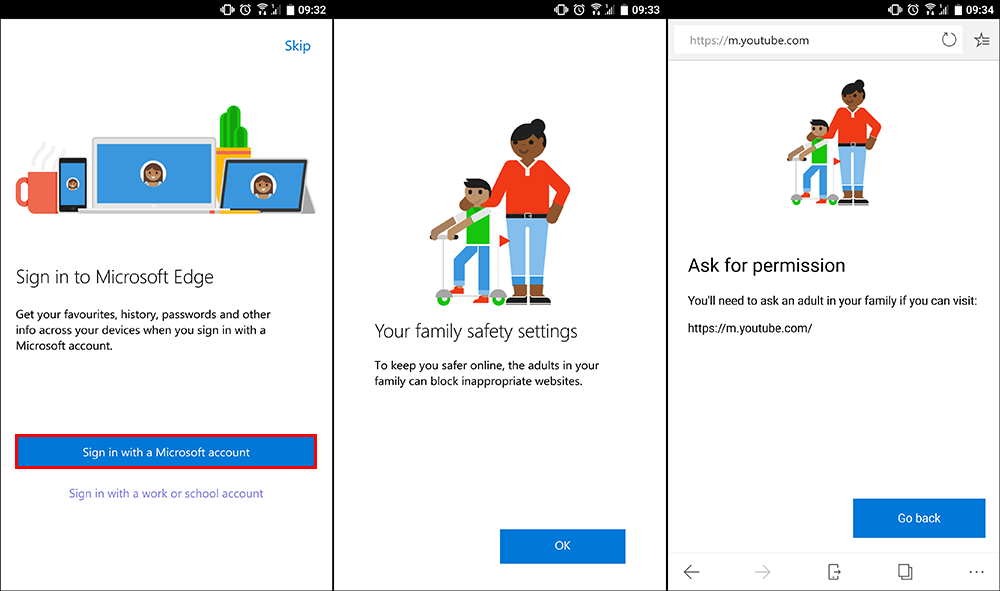 Conclusion.
Although this is a relatively easy way to block content from being accessed on Edge for Android, it isn't foolproof and only requires the user to sign out of their Microsoft account to gain full access again. An added benefit of this method is that you can use it for Edge on PC as well. If you are looking for a more secure way to block access to content on Android check out the following guide.