If you are using Google Chrome and just noticed that the entire Settings Menu interface changed again, you're probably wondering how to change back to the old style so you can find things easily again. The last time this Google Changed the Settings menu layout a lot of people got really upset!
Related: How to enable the Sharing Hub in Google Chrome.
A few years ago now Google gave Chrome a major design overhaul that changed the look, feel and functionality of the entire browser. It wasn't exactly a major hit and caused a lot of people to desperately search for a way to revert back to the old layout. Fast forward to 2021 and Google has once again decided that the Chrome Settings Menu is due for an update…
Thankfully, at least for the time being, it is possible to revert back to the old menu that still has everything in an easy to find list down the centre of the screen. Rather than the grouped list stacked up down the left-hand side of the screen. At this point in time the new layout is currently being tested in Chrome Canary, so you've got a little bit of time up your sleeve before you need to turn it off, however, we'll cover the steps showing you how just so you can be prepared.

Quick steps for enabling or disabling the Chrome Settings Menu redesign:
Make sure Google Chrome is up to date.
Open Chrome and copy and paste or type: chrome://flags#settings-landing-page-redesign into the address bar and press Enter.
Next, use the drop-down menu next to the highlighted option and change it to Enabled or Disabled. Depending on what you want.
Finally, click the Relaunch button that pops up and you're done.
Note: As always, Google will probably remove this flag at some stage, so you'll eventually be forced into using the new layout.
How do you change the Google Chrome Settings Menu back to the old layout? Chrome Settings Menu changed 2021?
To enable or disable the new Google Chrome Settings Menu material design layout, you'll need to do the following.
First, make sure your version of Chrome is up to date, then open the browser and copy and paste chrome://flags#settings-landing-page-redesign into the address bar and press Enter.
This will bring the option straight to the top of the page where it will be highlighted. Now use the drop-down menu to the right and change the setting from Default to Disabled or Enabled, depending on your preference.

Finally, click Relaunch and Chrome will restart with the change taking effect. Remember you can change this as many times as you like, so feel free to experiment with what works for you.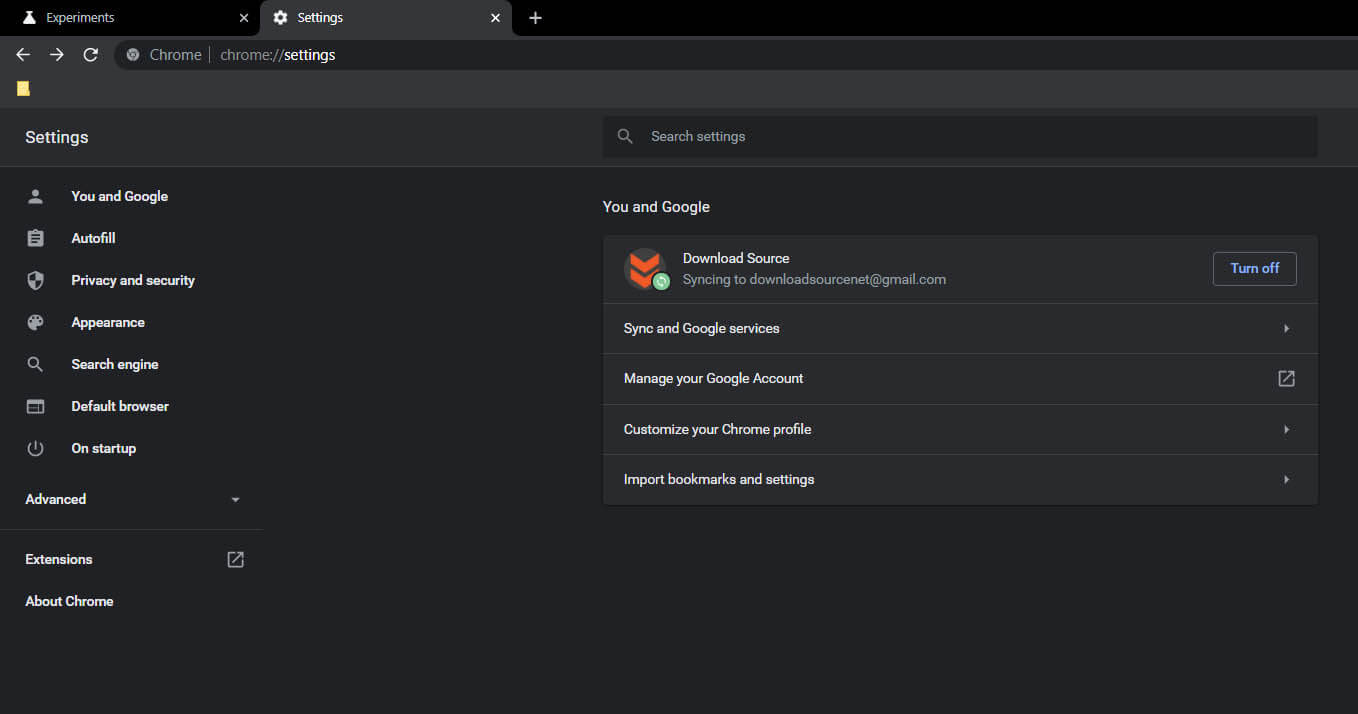 Just remember that Google usually only keeps these flags around for a limited amount of time after a major change. So you might as well just get used to using the new Chrome settings material design change of 2021. If you remember the last one, you'll be happy to know that it's nowhere near as bad or drastic. While you're here, make sure you check out all our other recent Chrome guides. However, if you're getting sick and tired of Chrome's constant interface changes, I suggest giving Microsoft Edge a go. The new browser is fantastic and works the same if not better than Chrome in all areas. Except for maybe translate, though that's a work in progress on a lot of other browsers.