If have a Windows 11 laptop you may be interested to know that it's now possible to choose which apps can use the full power of your graphics card (GPU) even when your device is in power-saving mode. This will allow you to make battery saver exceptions for certain software on your Windows 11 device.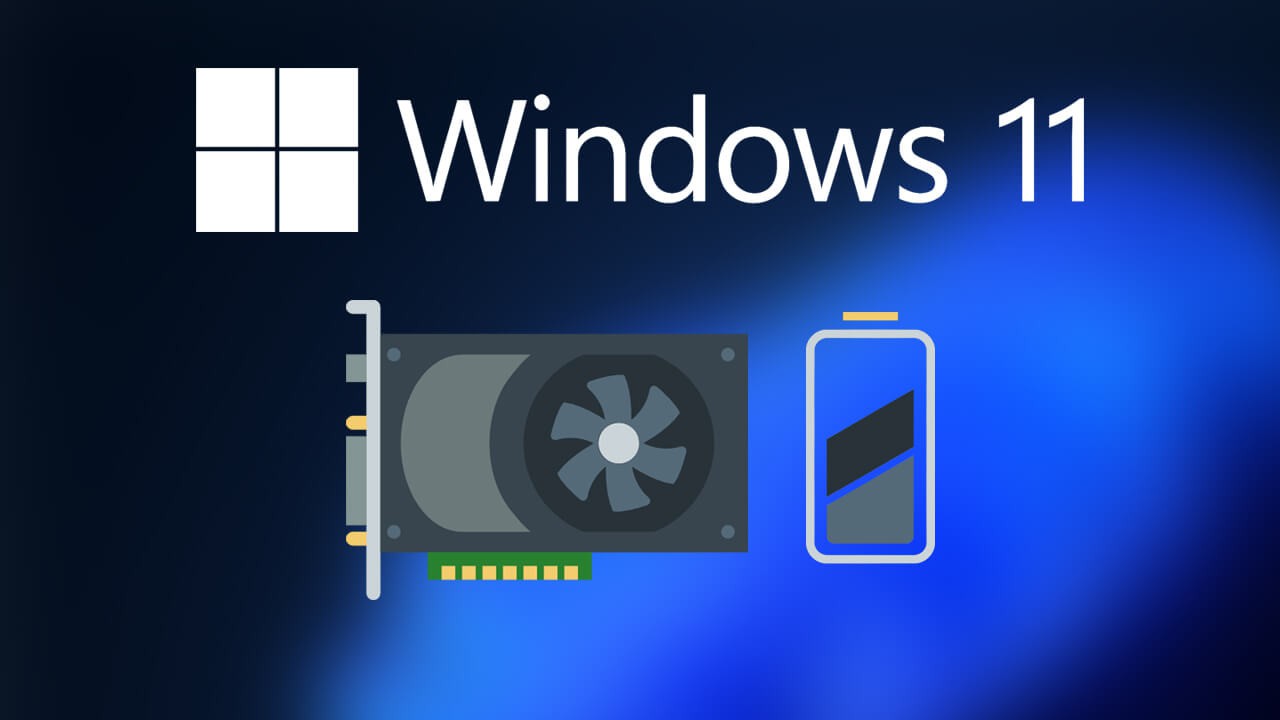 Related: How to fix Windows 11 printing issues. (Local and Network printing)
Windows 11 has a lot of different ways you can manage power settings on your devices. You can prioritise performance over battery, battery over performance, or configure a system that works within your own confines, based on how you generally use your device. Although this isn't a new feature to come to Windows there are aspects of it that have been tweaked and refined to allow better customisation.
If you're new to Windows and Windows 11, make sure you check out our guide on configuring Windows power settings here. When you have the basics organised you'll probably want to start tweaking things a little further. One of the first places to start are Graphics (GPU) power settings for apps. By default, all apps on Windows 11 will adhere to your overall system battery settings. However, this can be overridden, allowing you to keep your device on battery saving mode, but set specific software to use your GPU without any battery usage limitations.
Quick steps to enable High Performance GPU mode for apps in Battery Mode:
Open Settings by pressing Windows Key + I.
Go to System in the left-hand pane.
Go to Display in the central pane.
Scroll down and click Graphics at the bottom of the page.
Select an app from the list.
Click Options.
Finally, select High Performance mode and Save the change.
How do you bypass GPU battery-saving settings for certain apps on Windows 11?
In order to allow specific apps to use the full power of your GPU while your computer is in battery saving mode, you'll need to do the following.
Open the Settings app on Windows 11 by pressing the Windows Key + I.
When you have the Settings app open go to Gaming in the left-hand pane, then Game Mode in the central pane.
Here click Graphics under related settings.
You will now see a long list of software installed on your computer. Click the item you want to change, then click Options.
Finally, select High Performance and Windows 11 will make sure that this app gets the full attention of your GPU. Regardless of your system running on battery or power.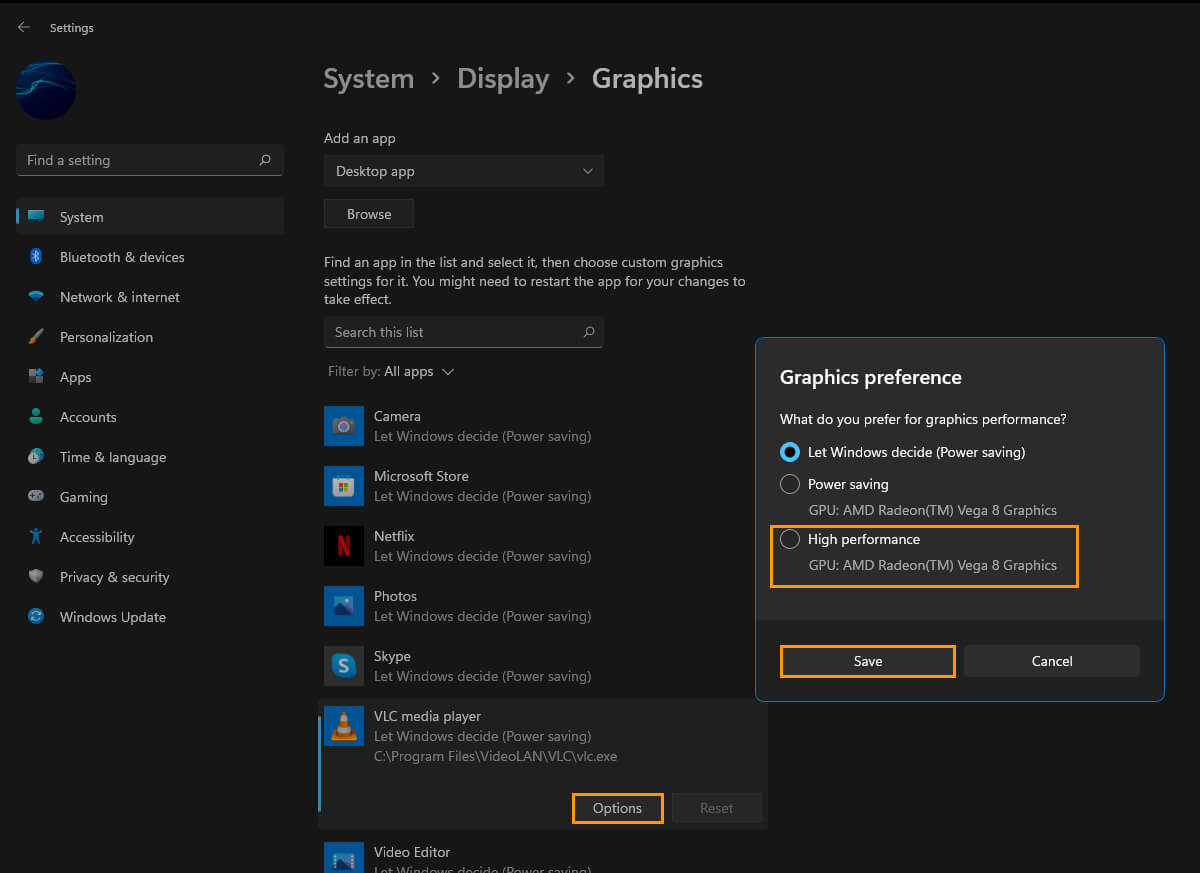 After you have made this change Windows will allow this app to use your graphics hardware without any battery-saving techniques. This will give you the absolute best performance, however, will significantly increase the battery drain on your device. If you are getting some stuttering during 4k video playback I suggest making this change to VLC as I have demonstrated in this guide. 4k video playback uses a surprising amount of GPU power.
Other Windows 11 guides.
If you're new to Windows 11 make sure you check out all of our other Windows 11 guides. Quite a few things have changed this time around so keep up to date.