If you have recently started using the Netflix Apps ability to download movies and tv shows for offline viewing. This article will show you how to change the storage location these files download too. A very useful bit of know-how for anyone who uses Netflix with multiple hard drives.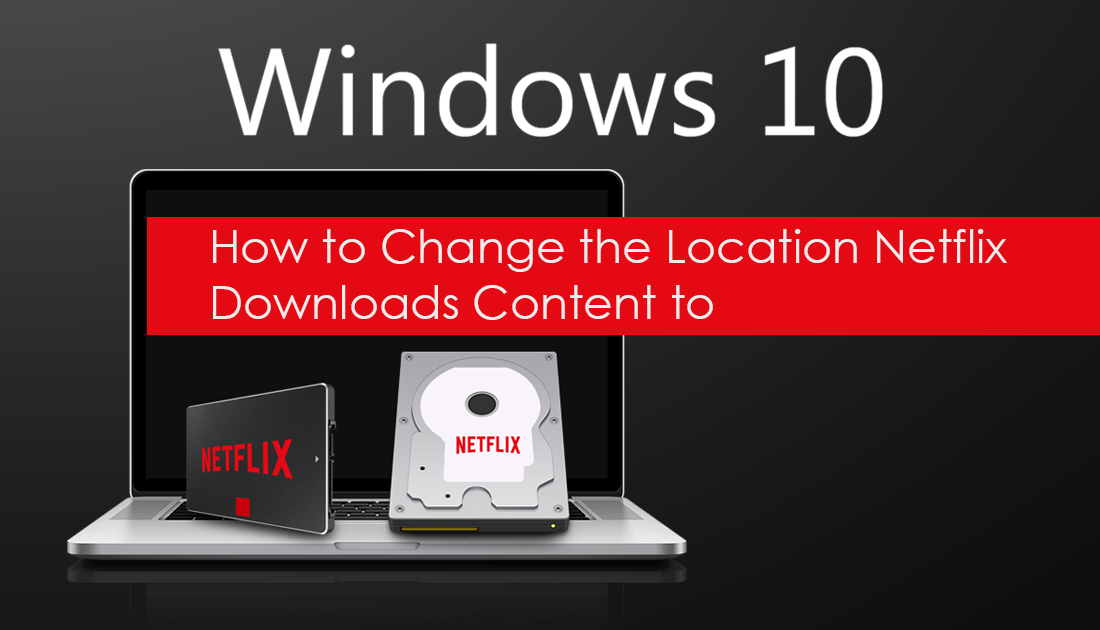 How to Check Who is Using Your Netflix Account From Where, When, and on What Device.
After its huge success on mobile devices, Netflix has finally updated their Windows 10 app to support the ability to download content for offline viewing. If you aren't familiar with the feature it is a quick and easy way to download content directly to your device for viewing at a later time, without an Internet connection.
When using this feature on mobile devices Netflix content will automatically download to your phone storage, which isn't an issue as most devices only have one partition/storage location. However, on Windows PC's, users generally have more than one hard drive installed, with most having a smaller SSD to run Windows 10 and a HDD for storing content like photos, videos, movies, etc. 

As Netflix content is generally quite large in size, it can easily fill the contents of a solid state drive so it's best to change the Netflix download path to a different location. Unfortunately, this isn't the easiest thing to do for apps like Netflix, so follow along as this article shows you how to change the storage location of Netflix downloads on Windows 10.   
Related: How to Fix Netflix Not Responding or Won't Load Content. (Chrome, Firefox, Edge, and Other Browsers)
How Do You Change the Location Netflix Downloads Content to on Windows 10?
To change the location Netflix Downloads content to on Windows 10, you'll need to do the following. First, open Settings, click Apps, then find Netflix on the list and click it once. This will open a new menu with the Move option.
Now all you need to do is select the drive you wish to move Netflix to. If you have more than one drive/partition available, you'll have several options to choose from. Keep in mind that this will move the entire Netflix app and any contents that it already has stored to the new location. Sadly, it's not currently possible to split the storage location of Netflix content between multiple drives/partitions.
The amount of data you have within Netflix will affect how long the transfer takes. If you are simply moving the app with nothing inside, the change will only take a few seconds, however, if you are moving quite a large file, you could be in for quite a wait. While you are optimizing your Netflix experience, make sure you check out some of our other Netflix guides.
How to Add Your Own Subtitles to Netflix.
How to Remove the 'Top Promotion' From Netflix. (Auto-Play Video)
How to Add IMDB, Rotten Tomatoes, and Metacritic Ratings to Netflix.
How to Stop Netflix Automatically Starting the Next Episode of a TV Show.
.
.