If you are using the new version of Microsoft Edge (Edge Chromium) this article will show you how to change the font that Edge is using to display text content. Change the size, font and of course a variety of other font related settings.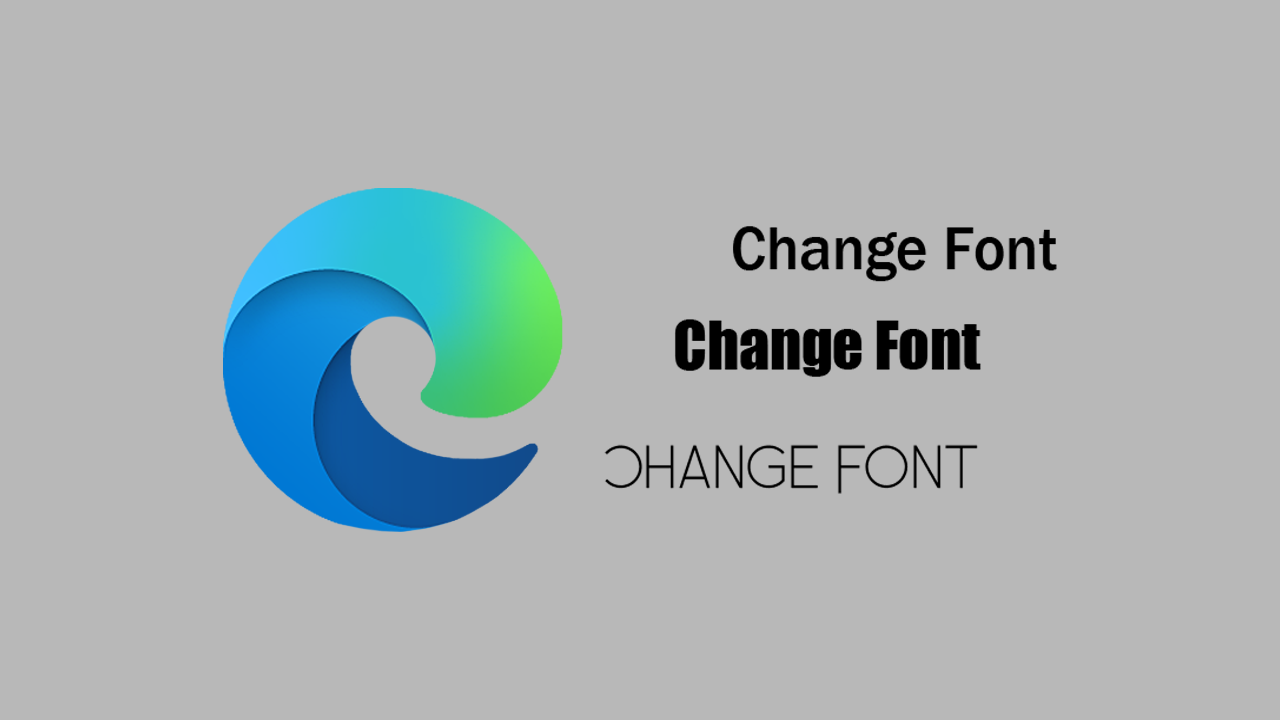 How to Fix 'This action is only valid for products that are currently installed' When Trying to Install Microsoft Office.
The development and roll-out of Microsoft's new version of Edge, running on the Chromium engine has been very well received by end-users globally. With opt-in downloads for Canary, Dev, and Beta seeing huge download numbers to date. Whether these users stick with the new version of Edge has yet to be seen, though early reports are looking quite positive for Microsoft. 
The main reason for this is Edge's newfound customizability, which gives users a lot more freedom to change the way edge, looks and feels for them. Including the ability to change which fonts are used by the browser. If you haven't yet delved into the settings of Edge Chromium but know you want to change the font and font sizes used. This guide has all the info you need.
Related: How to View & Use Multiple Messaging Services From One Location. (Messenger, WhatsApp, Twitter, Discord, etc)
Can You Change the Default Front That Edge Chromium Uses? How Do You Change the Default Front of Microsoft Edge? 
To change the font of Edge Chromium launch Edge, then click the three-dot icon, in the top left corner of the screen. Here select Settings, then change to the Appearance tab in the left-hand column. Alternatively, you can simply copy and paste the following text into the address bar and press Enter.
edge://settings/appearance

At the bottom of this screen, click Customize Fonts and you'll be taken to the main font customisation page where you can change the Font Size, Minimum Font Size (super handy if you have trouble seeing) Standard Font, Serif Font, Sans- Serif Font and the Fixed-Width Font.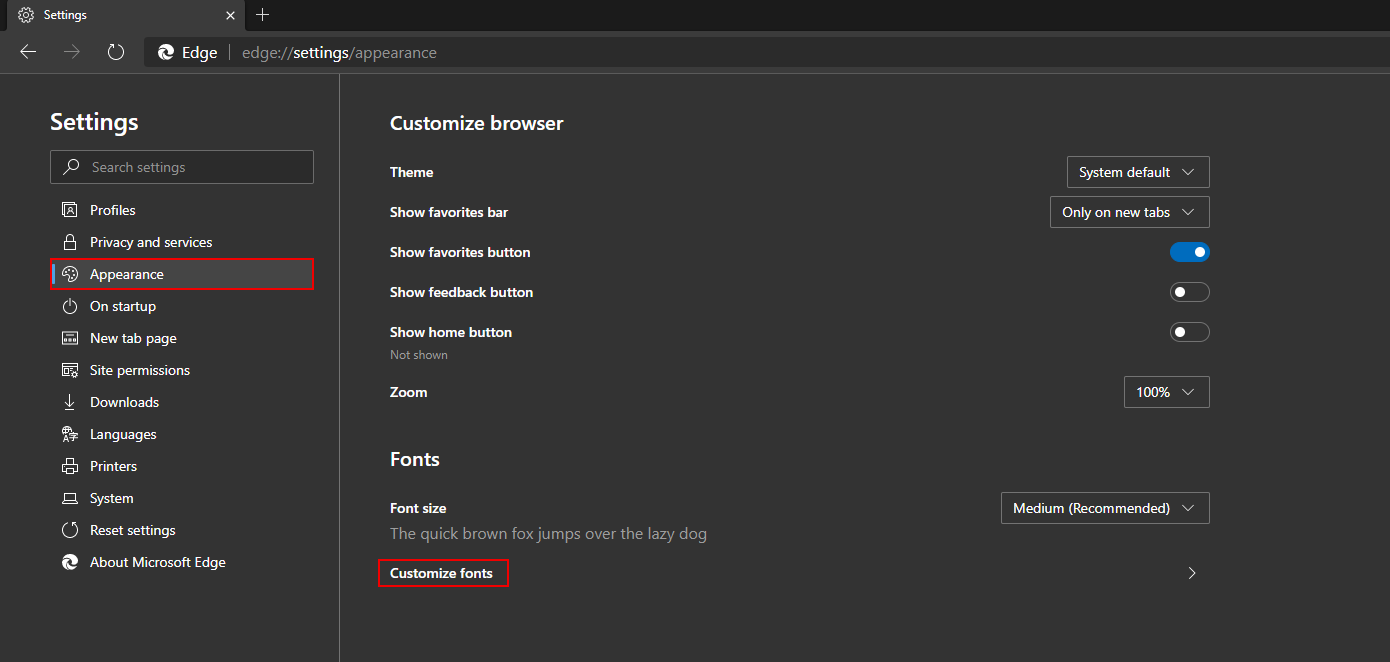 Note: The second slider controls the overall size of the heading, menu box, search box, and others.
It will probably take a little experimenting to get the browser to look just the way you like. Don't forget that you can use any fonts that you have installed on your computer, even fonts you've acquired and installed from other locations.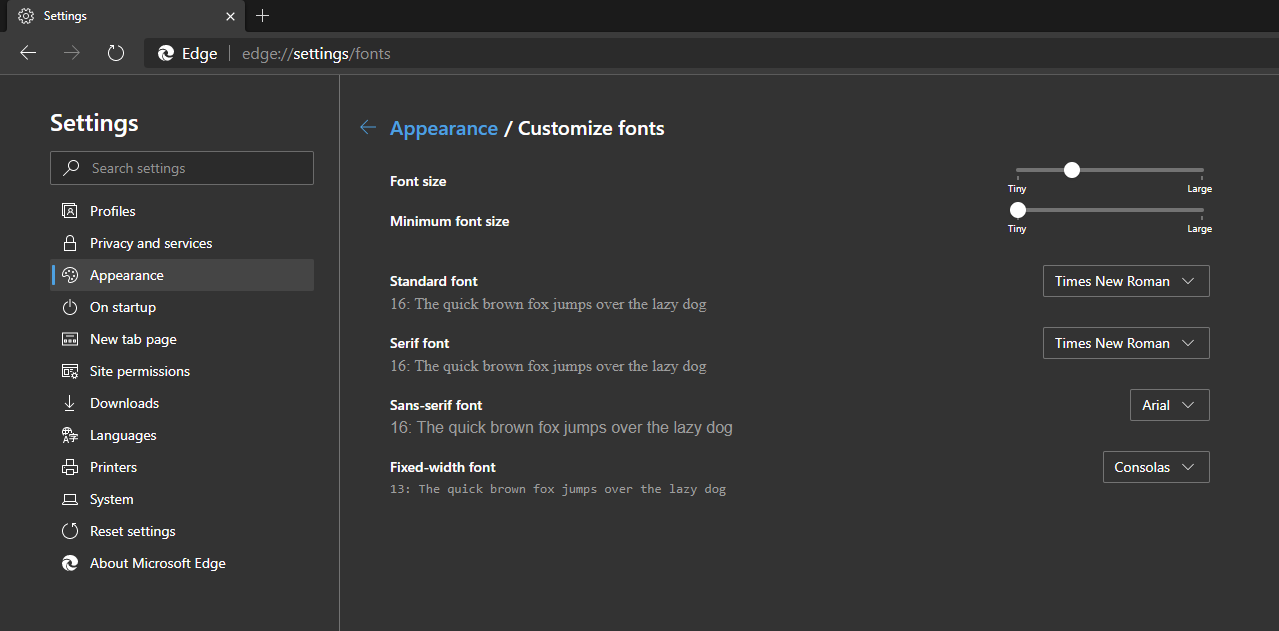 On a Side Note…
If you're also a big Windows 10 user, make sure you take the time to check out the newly designed File Explorer. More than likely it's going to take a fair bit of getting used to, but it does fit with the current material design of Windows 10 very well. It's also a work in progress, so it's best to take it with a grain of salt as it still has a lot of work to go.