If you have recently updated to Windows 10 version 20H2 and have started regularly using the News and Interests feed in the taskbar. This article will show you how to change the language should you wish to browse News and Interests content in a different language to the language you run Windows in.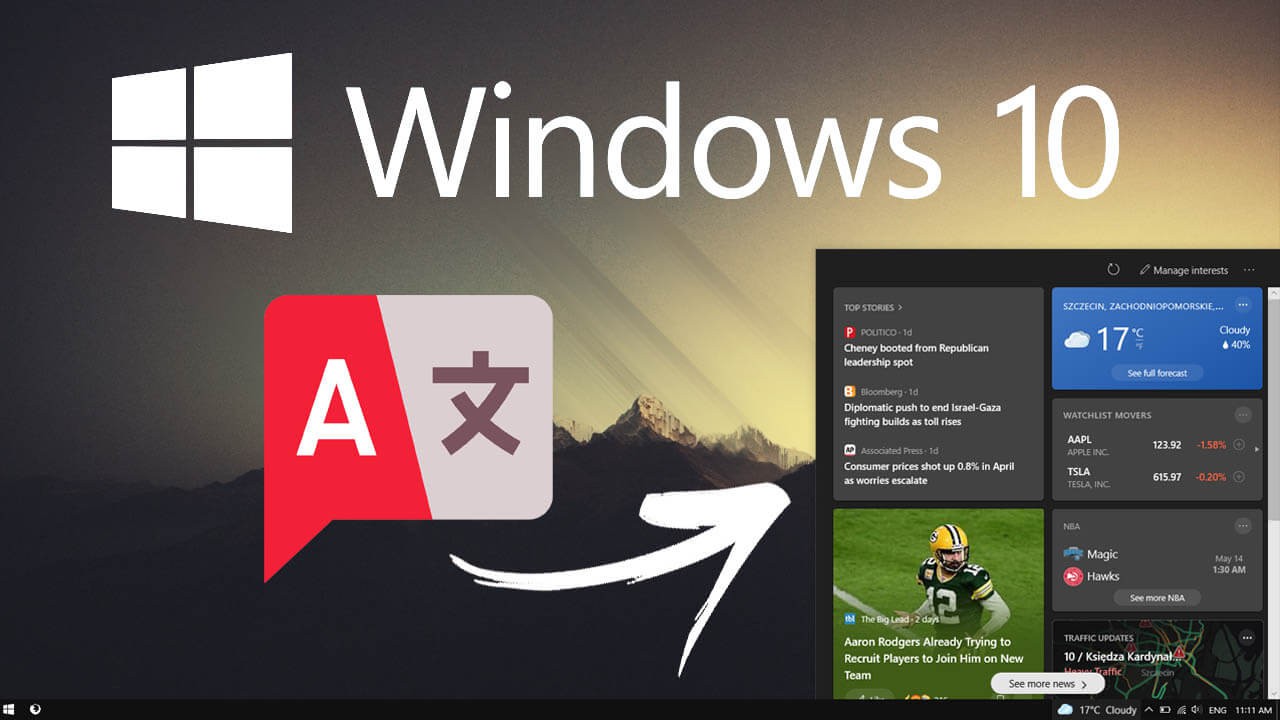 Related: How to pin Downloads, Favourites, and History as tabs in Microsoft Edge.
Windows 10 20H2 (the May 2021 update) brought with it a few interesting and useful features a lot of people will make use of. The biggest feature of the update was the brand new News and Interests taskbar Widget that aims to bring you content that is of interest to you, rather than random content you probably don't have any interest in.

News and Interests allows you to check the weather, read news headlines, follow traffic updates, stock information, and a few other tidbits that pop up from time to time. The best part about the feature is that it doesn't require you to open your browser to view quick bits of info. Though it is an option should you wish to dive deeper into a topic. The downside is that it will open in Edge, regardless of your default browser preferences, but we have a workaround for that here if you don't like Edge.

Anyway, getting back on track if you want to change the language that News and Interests displays in on Windows 10, without changing your entire operating system over, you can do it really easily. So follow along as we take through the steps.

Quick steps for changing the News and Interests feed Language on Windows 10:
Click the News and Interests Widget icon.
Click Manage Interests in the top right-hand corner.
Change to the Experience Settings tab.
Change the Language at the top of the page, then Refresh.
Optional: Change to the My Interests tab and adjust what the feed shows you.
How do you change the language of News and Interests without changing your entire operating system language?
To begin, click the News and Interests widget icon in the taskbar, then click Manage Interests in the top right-hand corner of the window.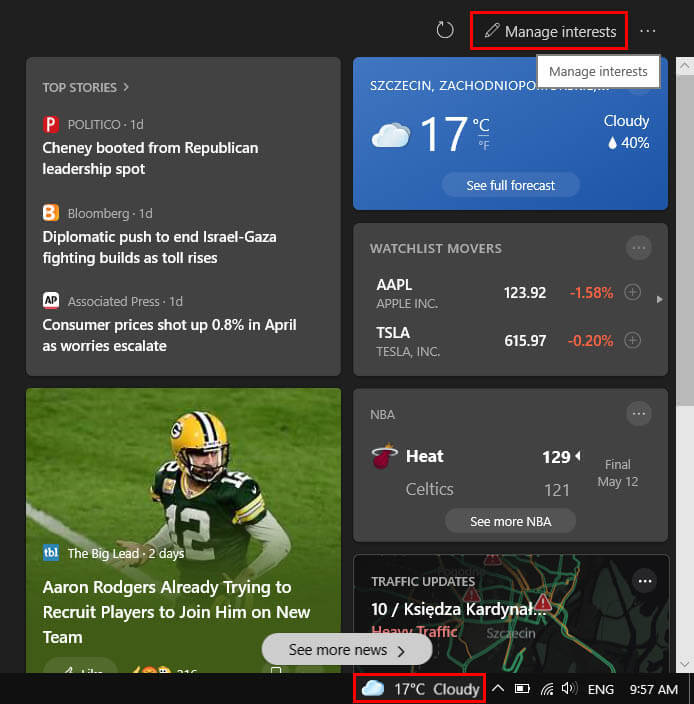 This will open Microsoft Edge and take you to your account on the MSN website. Here click Experience Settings then flip your language from whatever you are using to whatever you want to use.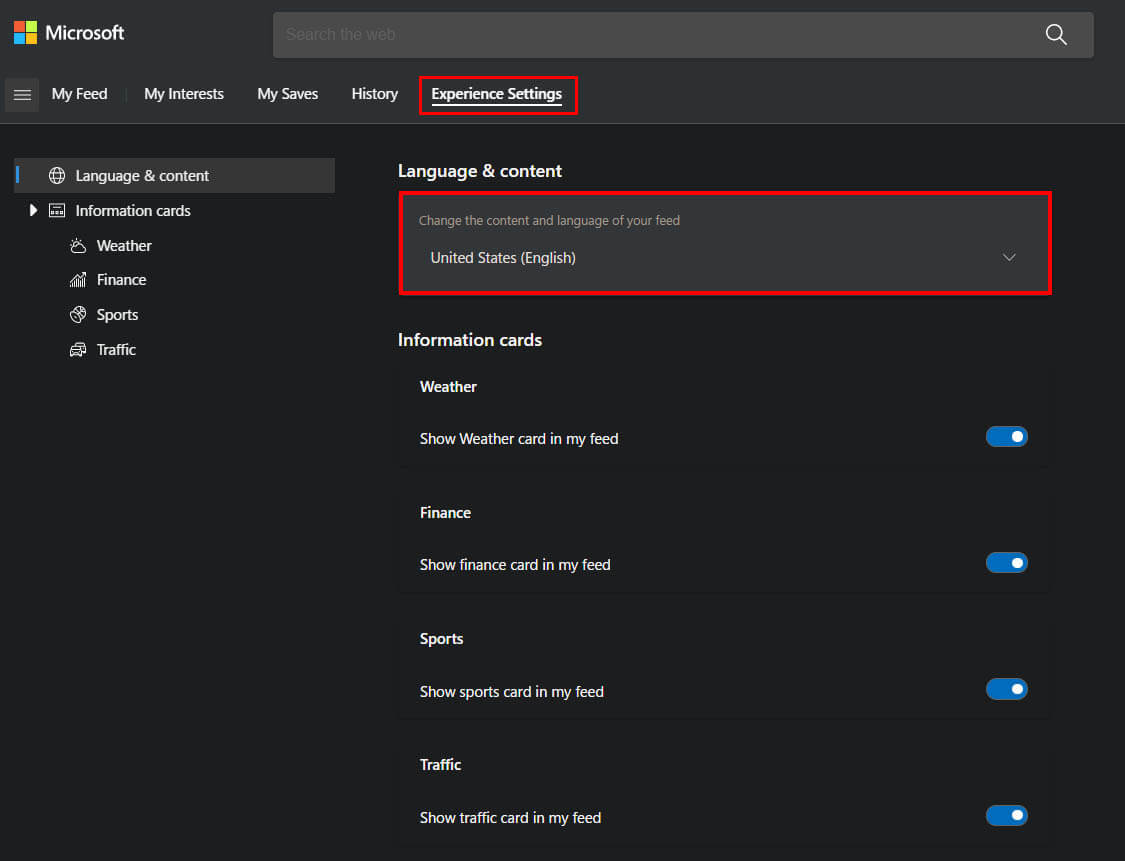 Now just Refresh everything and you're done.
The only catch is that this will change your entire MSN website experience to your new language, not just the News and Interests widget, though I'm sure this isn't too much of an issue.
How do you customise the rest of your News and Interests experience on Windows 10?
While you are on this page make sure you take the time to visit the Interests tab as well. This is where you can personalise your entire News and Interests feed. If you don't, you'll be stuck with a generic feed that Microsoft curates on global trending topics, not the topics you're most interested in.
As we mentioned above if you aren't happy with the News and Interests feed on Windows 10 opening Microsoft Edge all the time, you can force it to use your default Internet browser, however, it will require some third-party tools. If you're using Chrome at the moment I highly suggest giving the new Edge a go for a while, it's really good!