If you are feeling super lazy and don't want to update your Android Security settings with your finger, like everyone else, you can actually just tell your phone what to do using your voice. This guide will show you how to change your Android smartphone or tablet's security settings using voice commands.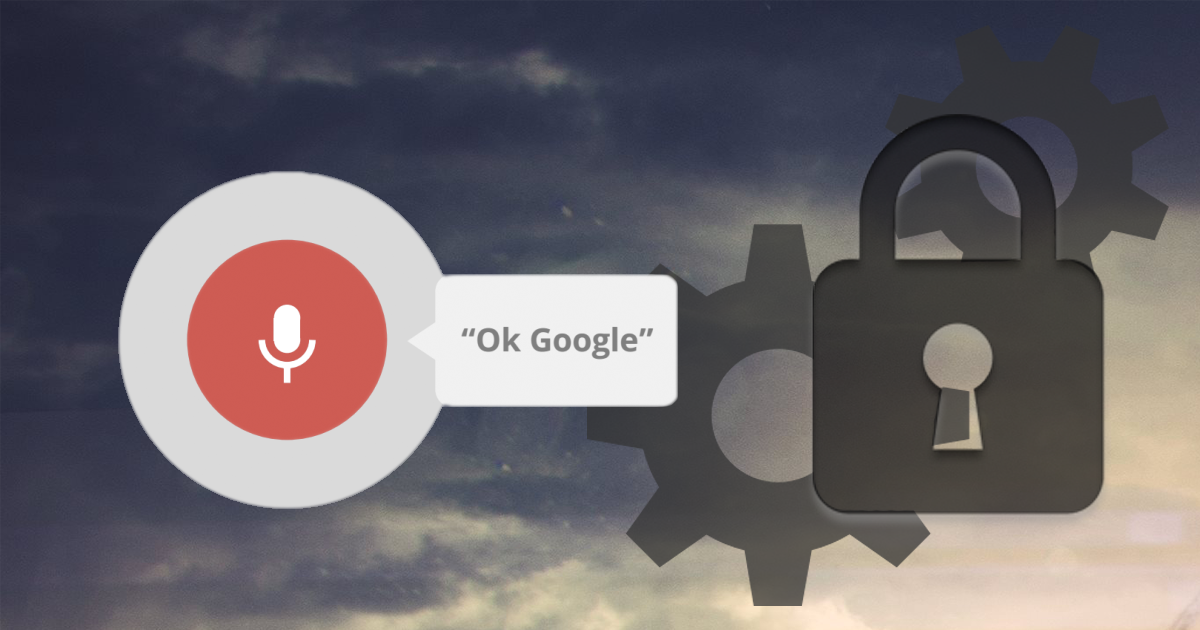 How to Install Android OS on Your Computer or Run it From a USB Drive.
Updating or changing the security and privacy settings on your Android smartphone or tablet can sometimes be a frustrating process and requires a fair bit of digging around in the menus to cover all the settings you wish to change. Thankfully, Android devices have the ability to make these changes using your voice and it's quite simple. Before you can start using it though, you will need to get your device ready.
How to Activate Voice Commands on Android.
The first thing you will need to do in order to start using voice commands is turn on Google Now. Enabling Google Now is very simple, just follow the below instruction to turn it on.
First, you will need to download/update the Google App if you don't already have it on your phone or tablet. (it generally comes preinstalled on most Android devices) Once you have done this, you will have to setup Google Now. Just open the Google app say, Ok Google,  then answer Yes, I'm in! when prompted.
Now follow the instructions to set up voice commands for your Android Device.
Lastly, you will need to enter the settings menu using the 3 lines in the upper left corner, once tapped go to Settings then Voice.
Next, tap on OK Google detection and change the setting From the Google App to From any Screen.
You will now be able to use Google Now from any screen on your phone so long as your phone screen is on.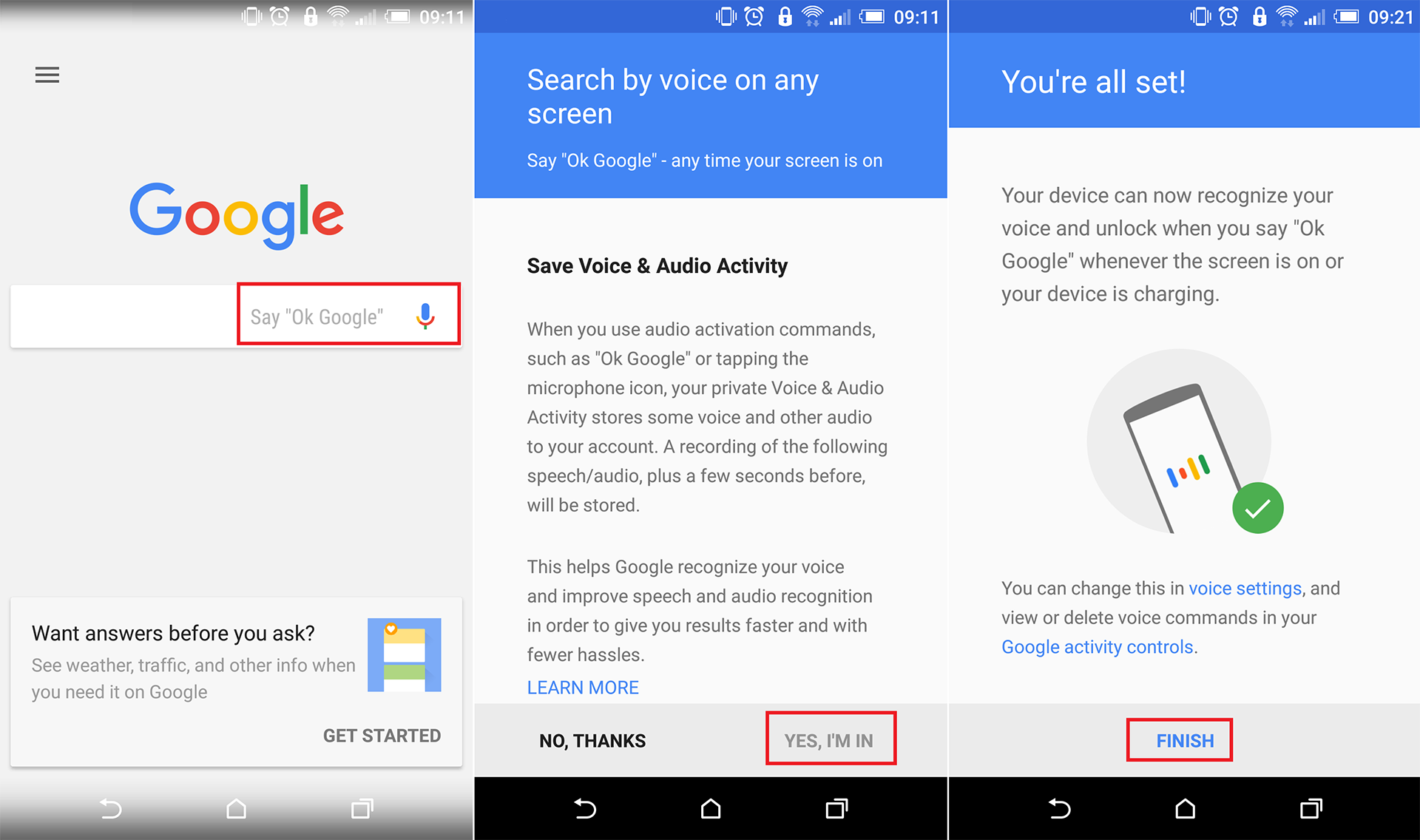 Note: Only devices running Android 6.0 Marshmallow can use this feature. Anything prior to Marshmallow will not work.
With Google Now setup on your device, you can use voice commands to access settings. Below is the list of voice commands you can use to make changes to the following areas of your security settings. To use the Voice commands you will need to say Ok Google to start Google listening. From here say the voice command you wish to use.
Show me my Google account –  Will open the basic settings menu of your Google account.
Show my Google search history –  Will open your account's search activity page.
Adjust my Google privacy settings – Will open Google's privacy checkup tool.
Adjust my Google security settings – Will launch Google's security checkup tool.
Once you get to any of these pages and wish to make some changes, you will have to enter your pattern passcode or your pin, depending on which one you have set. After it is entered, you can make all the changes you like. It's not a completely touch-free experience but it's less hands-on than any other method and you don't have to tap through all the extra menus.