By Mid November this year, Mozilla Firefox will be rolling outs its next major update, Firefox 57. This new update is going to have some drastic changes, one of the most noticeable being the end of support for Legacy Extensions. If you currently use an assortment of extension and want to find out which ones are on the chopping block, this guide will show you how to check.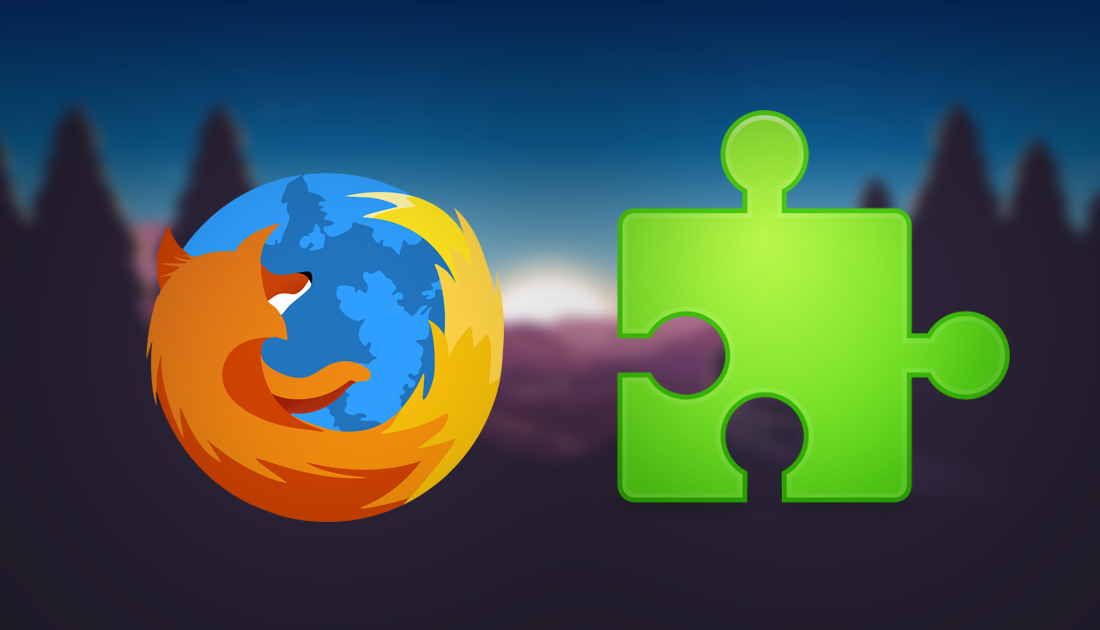 How to Use Your Firefox Browser to Edit Website Images Without Downloading them First.
Before we show you how to check which Firefox extensions are on the chopping block, it's important to understand why Mozilla is making the change. Currently, legacy extensions are considered to be very powerful pieces of software, with the ability to modify Firefox's main browser code. (Should someone decide to exploit Firefox's open nature) Because of this, Legacy extensions pose a threat to security and browser stability, thus the reason for their removal.
It isn't all bad news though, Mozilla is simply changing over an extension system that works in a very similar way to Google Chrome and Microsoft Edge. This new system is far more secure and will allow developers to port extension/add-ons from Chrome and Edge far more easily. The end result should increase the number of overall extensions available on Firefox.    
How to Find Out Which of Your Firefox Extensions Will Soon Stop Working in Firefox Version 57
To check to see which of your extensions are Legacy extensions the process is quite easy. Simply press the Alt key on your keyboard to bring up the browser options, from there click Tools > Addons > Extensions. This is screen will show you all the extensions you have installed on your browser.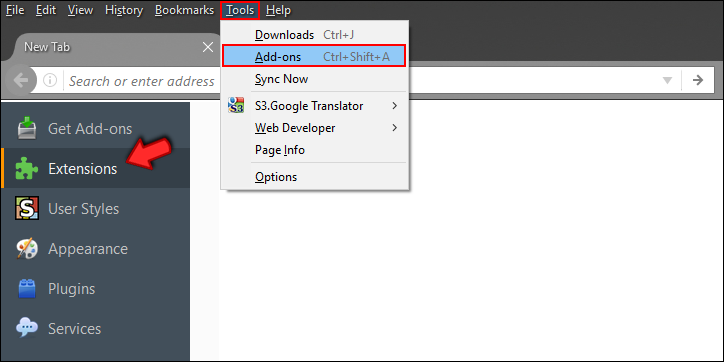 Any Legacy extensions are labeled Legacy and highlighted in yellow. If you currently have Firefox 55 or newer, all installed modern WebExtensions will appear normally. You might be surprised which extensions are still legacy based. For example, Last Pass is still a Legacy extension.

Unfortunately, not all extensions will automatically be converted to the new format. Individual developers will be required to update their extensions manually. Because of this, a lot of older extensions will most likely be lost. If you'd like to get ahead of the game, you can start searching extensions that are already created in the new Firefox 57 format. Simply search for an extension as you normally would and take note of the green notice to the right of the extensions name. Compatible with Firefox 57+. The official release date for Mozilla Firefox 57 is November 14, 2017, however, you may choose to avoid the update for some time to keep your legacy extensions active.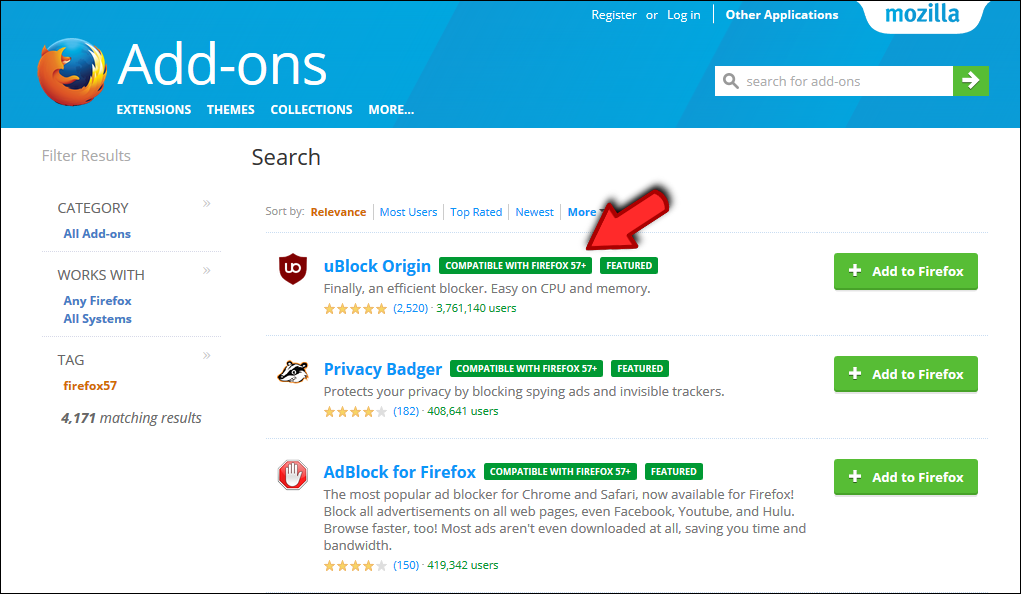 How to Continue Using Legacy Extensions After Firefox 57 is Released.
If you are dead set against upgrading to Firefox 57 and losing your favorite extensions, you can change over to the Mozilla Firefox Extended Support Release, AKA Firefox ESR. This version of Firefox is basically Firefox in slow motion and is currently based on Firefox 52. Officially this version of Firefox will be supported until the 26th of June 2018, so there is plenty of time to hold onto your favorite extensions. Hopefully, they are remade in the meantime.