If you are have purchased or are thinking about purchasing a Steam Deck the most important thing to be aware of is finding out which games are actually compatible with the device. Although thousands of games will work on the Steam Deck without issue, some popular titles may not work, so follow along as we show you how to check which games will work on Steam Deck.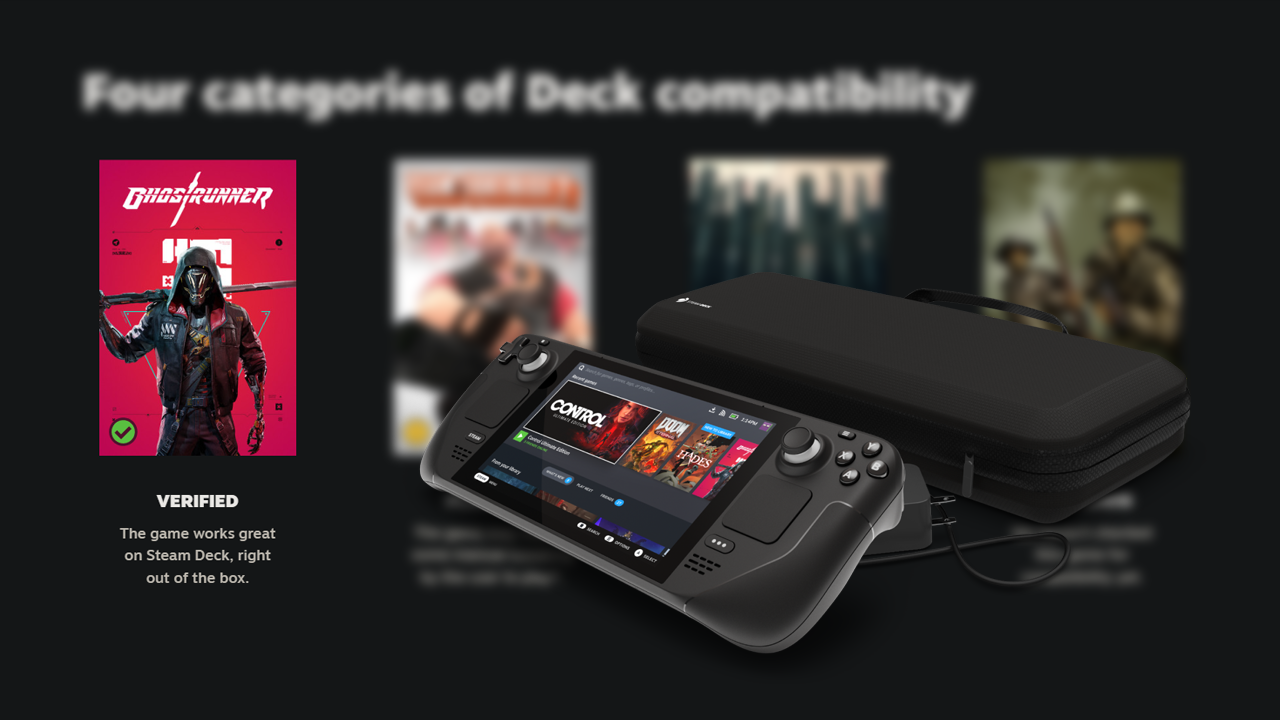 Related: The Reason For Slow Steam Cloud Sync and How to Fix it.
Steam Deck is Valve's flagship mobile console that took the world by storm when it was announced at the end of 2021. At first glance, it looks like a masterwork of hardware and claims to allow users to play most of the games in their current and every growing Steam library. However, there are some titles that aren't going to make the cut. So how exactly do you determine what games will or won't work on the Steam Deck? As officially quoted by Steam:
"The team is currently working on a way for you to be able to check the compatibility category of each of the games in your own library ahead of launch. In addition, you'll soon be able to see which games in the Steam catalogue have already gone through Steam Deck review, and what compatibility category they fall in. More on this soon."

"We've already started reviewing titles and will continue to check games through launch and beyond. This is an ongoing evaluation of the entire catalogue and a game's rating can change over time - titles will be re-reviewed as the developer releases updates or the Deck's software improves."
Valve is reviewing the entire Steam catalogue on Steam Deck, so more games will be added to each of the sections listed below so new games will be added to each category as they are reviewed and checked against Valve's benchmarks. There are a few reasons certain games won't make the cut after they have been reviewed.
Some could be compatibility issues with Proton and SteamOS. While others that rely entirely on mouse and keyboard will make compatibility impossible. This is to be expected from a handheld console though, but Perhaps Steam will add wireless keyboard and mouse support at some stage to counter this shortcoming.
How do you check which games you can run on Steam Deck?
To find out which games you can run on Steam Deck, you need to visit the Your Library on Deck page. Once you are on this page, scroll down and click the Sign In option.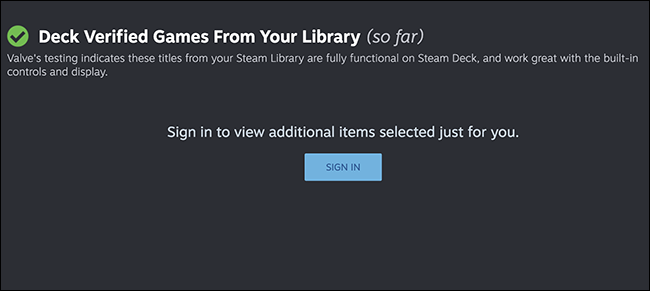 Next, enter your Steam login details and your 2FA code (if you have it enabled)
PS: YOU SHOULD HAVE IT ENABLED….
Now that you have signed in you'll see your Steam library segregated into several different categories.


Deck verified games from your library.
Deck playable games from your library.
Unsupported deck games from your library.
Untested deck games from your library.
Verified games have been tested by Valve and will run great on the Steam Deck and don't require extra work on your behalf to start playing.
Playable games will work but can require some changes or adjustments on your part. What these changes and adjustments are will depend on the game you are trying to play.
Unsupported games won't work but they will be accessed and potentially tweaked to work at a later date. Of course, there will be a list of games that will never work on the Steam Deck so you need to be aware of that.

Untested games are games that Valve hasn't yet got around to checking and testing. Which is a huge portion of the current Steam library. As the Steam library is absolutely gigantic it will probably take them a while to get through all of the games on the list.