If you have a Netflix account which you share with friends, family or housemates, this article will show you how to check your account usage information. Things like where your account is being accessed from, when it is being accessed, and what kind of device it is being accessed from. This is the easiest way to find out if your account is being accessed by someone outside your trusted user group.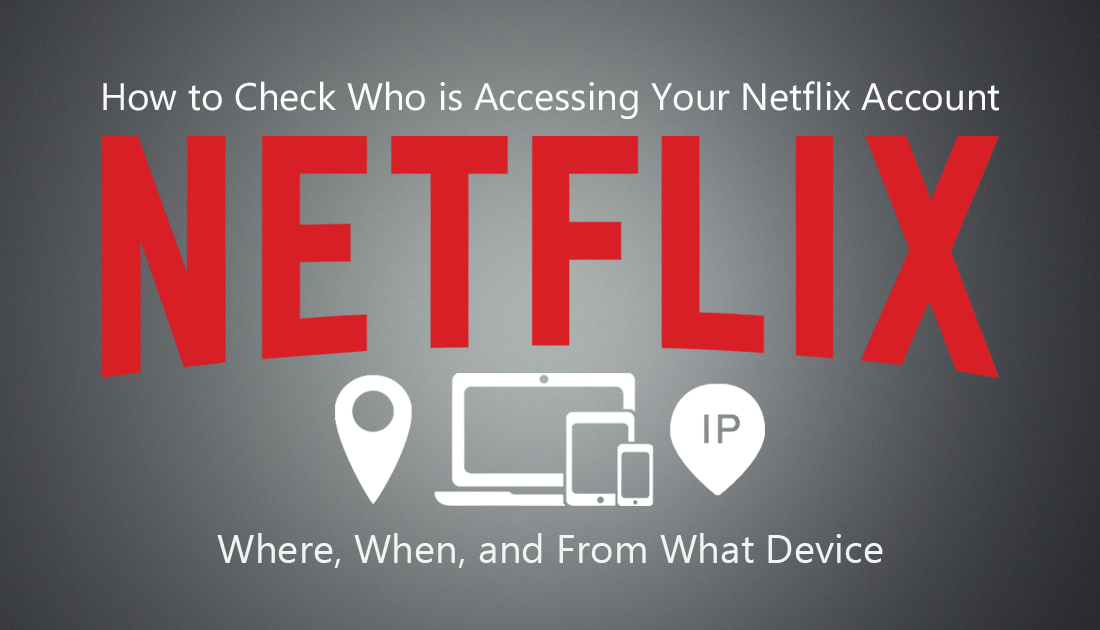 How to Adjust Netflix Image Settings: Brightness, Colour, Contrast, Saturation, Etc.
Even though Netflix is starting to face some serious competition from Amazon, HBO, and the upcoming Disney streaming service, it's still the number one streaming service available. It's cheap, easy to use, and allows you to share an account with up to four users anywhere in the world. All of who can be watching simultaneously.
Because of Netflix's easy sharing policy and generous location access rules, getting access to a Netflix account to use for free is quite easy and desirable. Although most of the time this is done by friends and family sharing out passwords to their friends or forgetting to log out of foreign devices. it is still quite possible for hackers to gain access to your account for free viewing.  
So if you suspect more people have access to your account than you've authorized, this article will show you how to find out detailed information about access to your account. Including the location, IP, Device, and of course dates and times. With this information, you can gauge pretty quickly if you need to change your login details.
Related: How to Stop Netflix Automatically Starting the Next Tv Show Episode.
How Do You Check When and Where Your Netflix Account is Being Accessed?
To begin, head on over the Netflix website (you can't use the apps) and sign into your account. Once you have signed in select your user profile, click your Profile Picture in the top right corner, then click Accounts.

Next, scroll down and click Recent device streaming activity.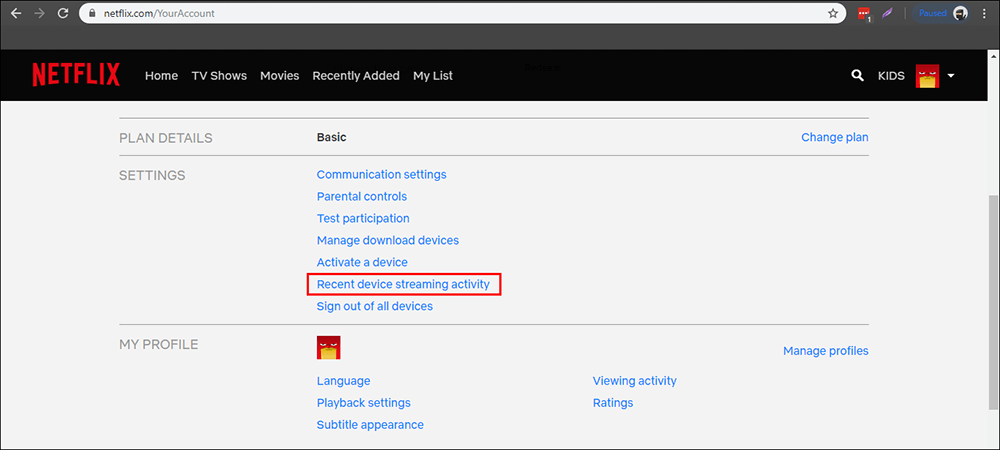 Here you will see a full list of all the sign in times/dates, locations, and devices. Now all you have to do is browse through the access list and check to see if anything is out of place. Netflix won't pinpoint the exact location of access but it does narrow it down to countries and states. If you are the sole user of your account you should be able to spot any strange access or usage pretty quick, however, if you are sharing your account with friends or family, you may need to ask some questions to get the full picture.
Either way, if you think something is unusual, simply change the password and redistribute the new one to your trusted circle. You should also get into the habit of changing your password every few months anyway. While you have Netflix open, don't forget to check out both of the following guides.
How to Add Your Own Subtitles to Netflix.
How to Add IMDB, Rotten Tomatoes, and Metacritic Scores to Netflix.
.
.