If Microsoft Edge is your primary Internet browser, you'll be happy to know that the browsing history section has finally been updated to include a date range search feature. This means it is now possible to search your Microsoft Edge browsing history between very specific dates. You no longer have to manually scroll back through your entire history to find something.
Related: How to change the default location files and apps save to on Windows 11.
Microsoft Edge is one of the best Chromium-based Google Chrome alternatives on the market at the moment. It's super-fast, has a reasonable resource usage footprint (better than Chrome) and has some interesting features that are unique to Edge. As well as all of this, Microsoft Edge is constantly receiving updates with new features and quality of life improvements.
Recently Microsoft Edge gained a long-overdue feature that finally allows you to search your browsing history using a date range feature. This means that you can now search your history using very specific dates, rather than having to scroll all the way back to the date you think you may have visited a website. At this stage, the feature is currently rolling out gradually so you may not notice it yet but rest assured that it is coming. The new date filter adds to the original Today, Yesterday, Last Week, and Older system that was originally in place.
How do you view your browsing history by date ranges in Microsoft Edge?
In order to browse your Microsoft Edge history by date range, you'll first need to make sure that you are using the latest version of Microsoft Edge. To force check for an update open Edge, then go to Settings > About and wait for Edge to check for and install any updates.
Once you are on the latest version of Edge, you may still have to wait for the feature to be enabled. This is part of the rollout process unfortunately, there isn't a specific date for release.
In order to search your history by date, you'll need to press Ctrl + H on your keyboard to open the history tab, then click the three dots in the top right-hand corner to access more options.
Finally, click Open History page.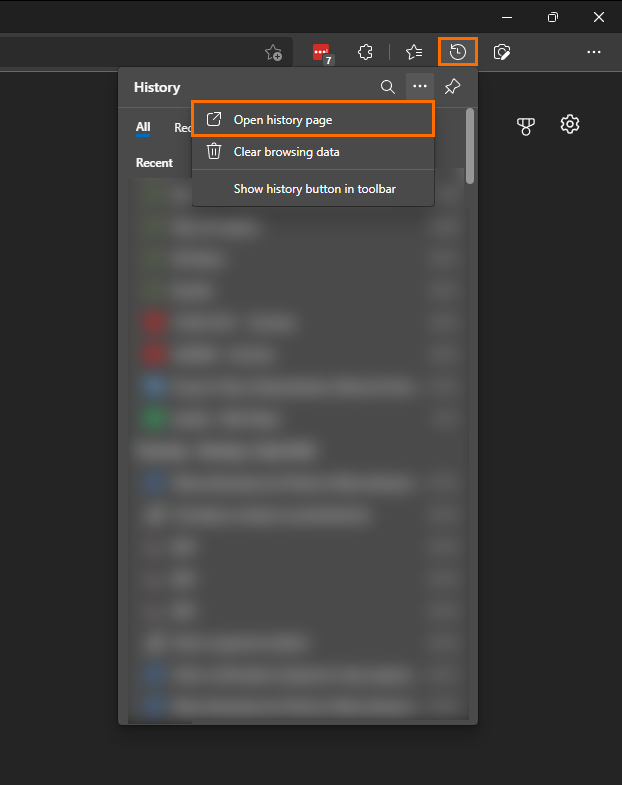 Here you'll see a new option that says Filter by date. Click this, then click Date range.

Now simply select the date range that you want to search using the calendar option and click Ok. This will narrow down your history to data from within these date periods.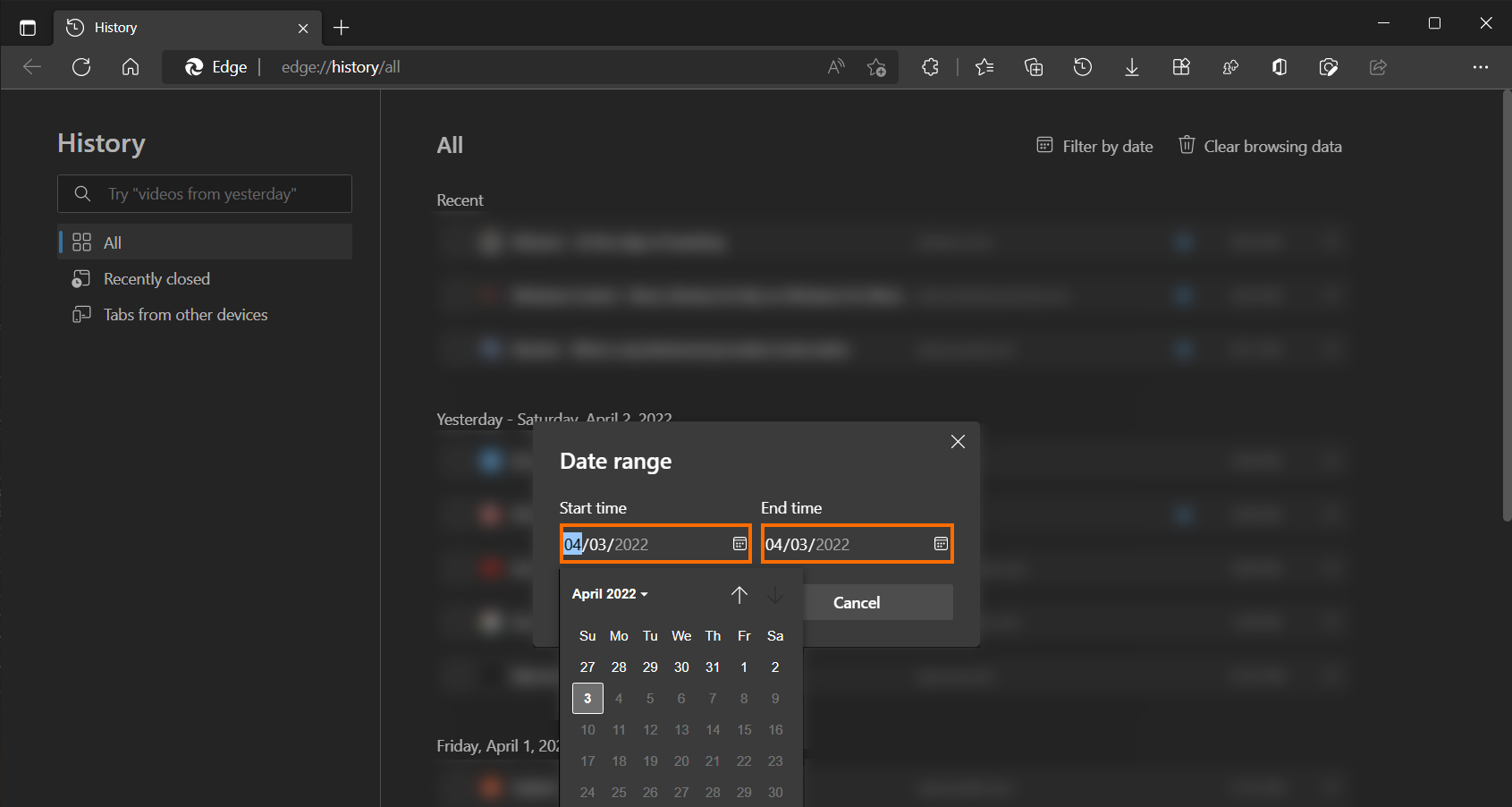 Can you clear your browsing history in Microsoft Edge by date range?
Yes, you can clear your browsing history in Microsoft Edge when searching content by date range. In order to do this simply access your browsing data using the date range method shown above, then use the checkbox next to the entry to make content for deletion. Once you have selected some content, click the Clear browsing data option and confirm the change. Just be aware that once you have deleted the data it is unrecoverable.
As we mentioned above, this feature is still currently in the rollout phase so you may not have access to it just yet. But you can rest assured that it is coming in the very near future so keep an eye out for it. If you're looking for more guides, check out our YouTube channel.