If you are trying to delete junk files and old update data on Windows 10 using the Disk Cleanup tool but can't because it keeps freezing. This article will show you several different steps you can take to remove the data without using the Disk Cleanup tool. As well as alternatives you can use instead of the Disk Cleanup tool.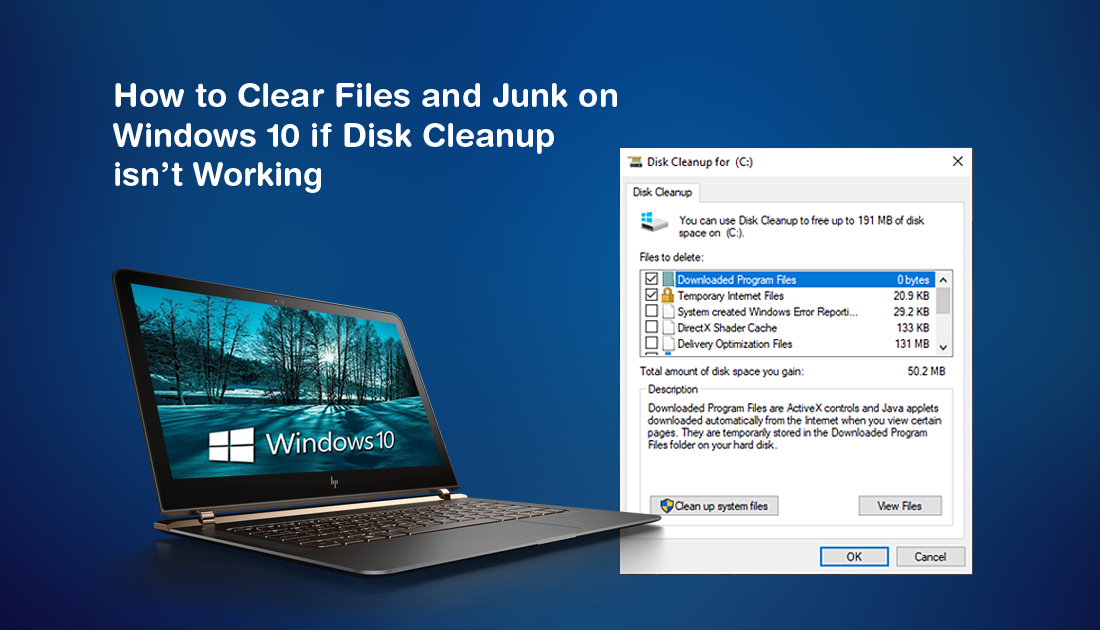 How to Fix Windows 10 Update Error 0x8007042B.
The Disk Cleanup tool on Windows 10 is one of the operating systems most useful features, it allows you to quickly and easily delete old Windows update files, old update logs, and a ton of other outdated, unnecessary data. For the most part, the tool is very reliable and will rarely let you down, however, from time to time you may find that it freezes randomly and won't finish its tasks.
If this happens you'll need to try some of the following solutions to bypass the cleanup tool, then get it working again. For the best results, make sure you start at the top of the list and work your way down. Of course, make sure you have tried a system restart beforehand.
Related: How to Fix 'HAL INITIALIZATION FAILED' 'Stop Error 0x0000005C' on Windows 10.
Run Disk Cleanup in Safe Mode.
Before you try any of the solutions shown below, make sure you have Restarted your computer into Safe Mode, and run the Disk Cleanup tool. This is a quick and easy way to check if the problem is only a minor one. If the tool runs in Safe Mode, you won't need to run it again when your system boots normally.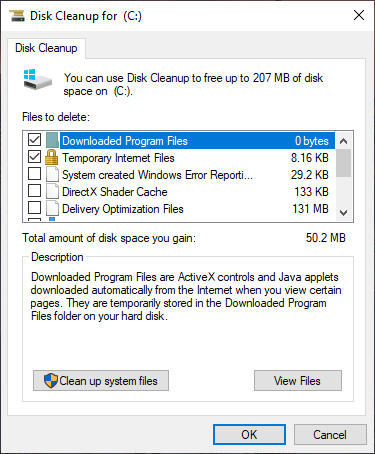 Run the Windows 10 Update Troubleshooter.
Standard procedure on Windows 10 when encountering an update error is to run the Windows Troubleshooter Tool. This tool has been specifically created to fix update errors and errors that prevent update files from being cleared. To run the Windows Troubleshooter, open Settings, then go to Update & Security and click on Troubleshoot in the left-hand pane. Next, click Windows Update, then click Run the Troubleshooter.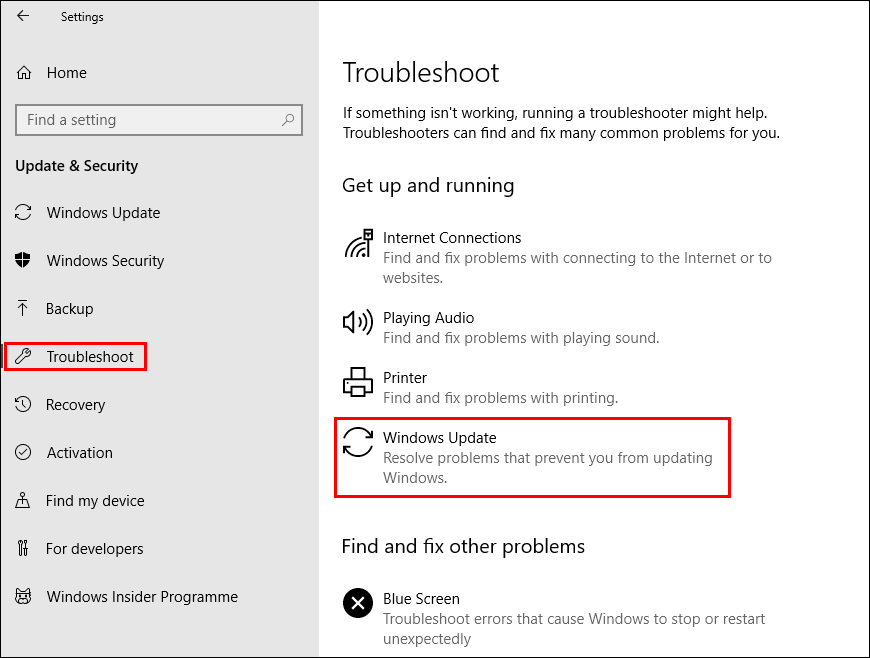 Windows will spend some time checking your system for anything that may be preventing old update files from being deleted. If the tool manages to find any problems, it will attempt to fix them automatically. If the tool can't fix the problem you'll be notified. If the tool notifies you that the problem can't be fixed, continue with the next step.
Delete the Contents of the 'Software Distribution' Folder Manually.
Windows 10 downloads all its update files into the Software Distribution folder before installing them. Disk Cleanup can also remove these files, but if the files are locked or have any sort of corruption, the tool may get stuck. When this happens, you'll need to delete the contents of SoftwareDistribution folder manually.
How to Delete the Contents of the Windows 10 Software Distribution Folder. (Windows Update Folder)
Use Windows 10 Storage Sense Instead.
If Disk Cleanup isn't working you can always use Windows 10 Storage Sense, Disk Cleanups newer replacement. To use Storage Sense open Settings go to System, then click Storage. Here click Free Up Space Now, then choose what you would like to remove from your computer.
Run DISM to Fix Disk Cleanup Stuck on Windows 10.
If the none of the above has worked so far, you can try running the DISM command to fix Disk Cleanup frozen on Windows 10.
Open Command Prompt (as administrator)
Type DISM /Online /Cleanup-Image /RestoreHealth into the window and press Enter.
Wait for it to run as it takes some time.
Once it's finished Restart your computer.