Clearing the cache and cookies from your computer's web browser is a pretty simple place to start if you are having small problems with web performance. It's also helpful in protecting your privacy if you are using a shared machine. The main purpose of cookies and cache is to help websites load faster and make surfing the web a much smoother process. However, if they are left to build up for too long they'll start to chew up space on your system and slow things down, becoming counter productive. So follow this guide to clear everything out and get a fresh start.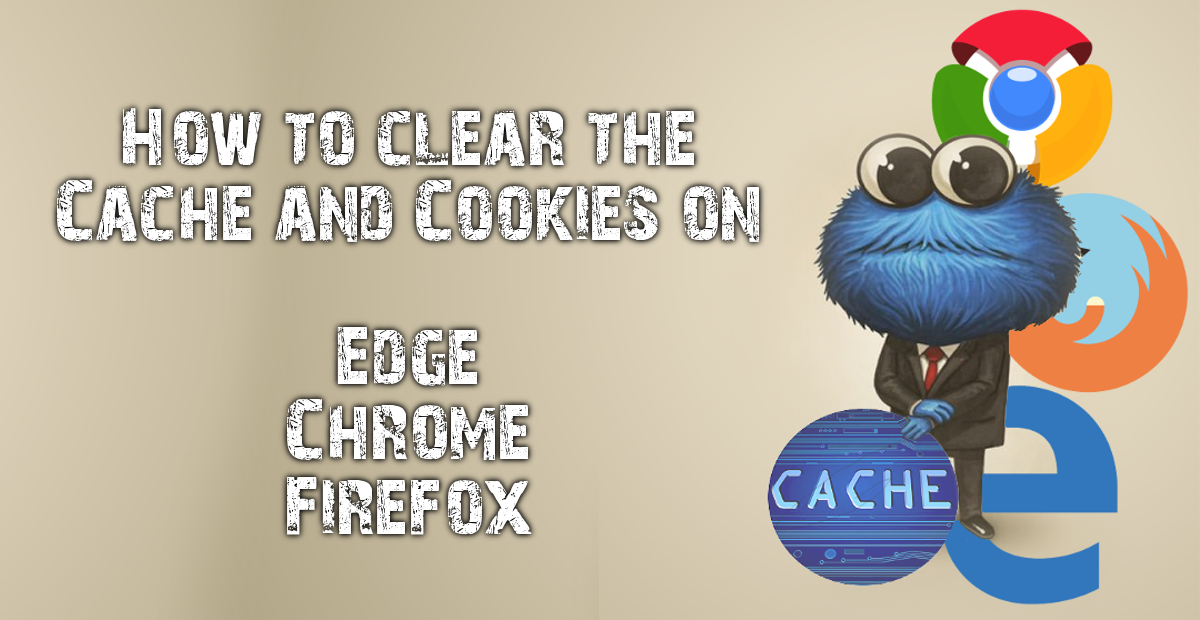 How the Browser Cache Works.
Before we start clearing out cookies and caches, it's a good idea to understand exactly what they are and how they help make everything run smoothly. The browser cache is a storage location on your computer that temporarily keeps files downloaded from websites, these files include HTML files, JavaScripts, Images and an assortment of other multimedia files. The beauty of this is if you frequently visit a website, the page will load much faster, as the browser only needs to download new files and adjust anything that has changed since your last visit. You'll really appreciate this when you are using a slow connection or if you are trying to visit a page in offline mode.
How Browser Cookies Work.
Cookies are quite a complicated little service but their basic function is to help authenticate you when you log into a secure area of the website. That login information is stored in a cookie so you can enter and leave the website without having to re-enter the same authentication information over and over. Generally, these are encrypted to protect your information so there isn't any reason to worry too much.
How to Clear Your Cache and Cookies on Google Chrome.
Clearing your browsing data on Google Chrome is quite simple. First, you will need to open your Chrome browser, then in the upper right-hand corner click on the 3 vertical dots. You will now need to scroll down to the More Tools section and hover your mouse over it until it expands.
From the new menu select Clear browsing data. Another new window will open displaying quite a few options, the first 4 options will be selected by default. Before clicking the clear browsing data button below, you will also be given the option to choose a time frame. Generally, the Beginning of time option is best but if you need/want to change it for whatever reason feel free. The same goes for the other 4 tickable boxes. Now just click Clear browsing data and you're done.
Note: you can always just use the shortcut for Chrome which is Ctrl + Shift + Delete.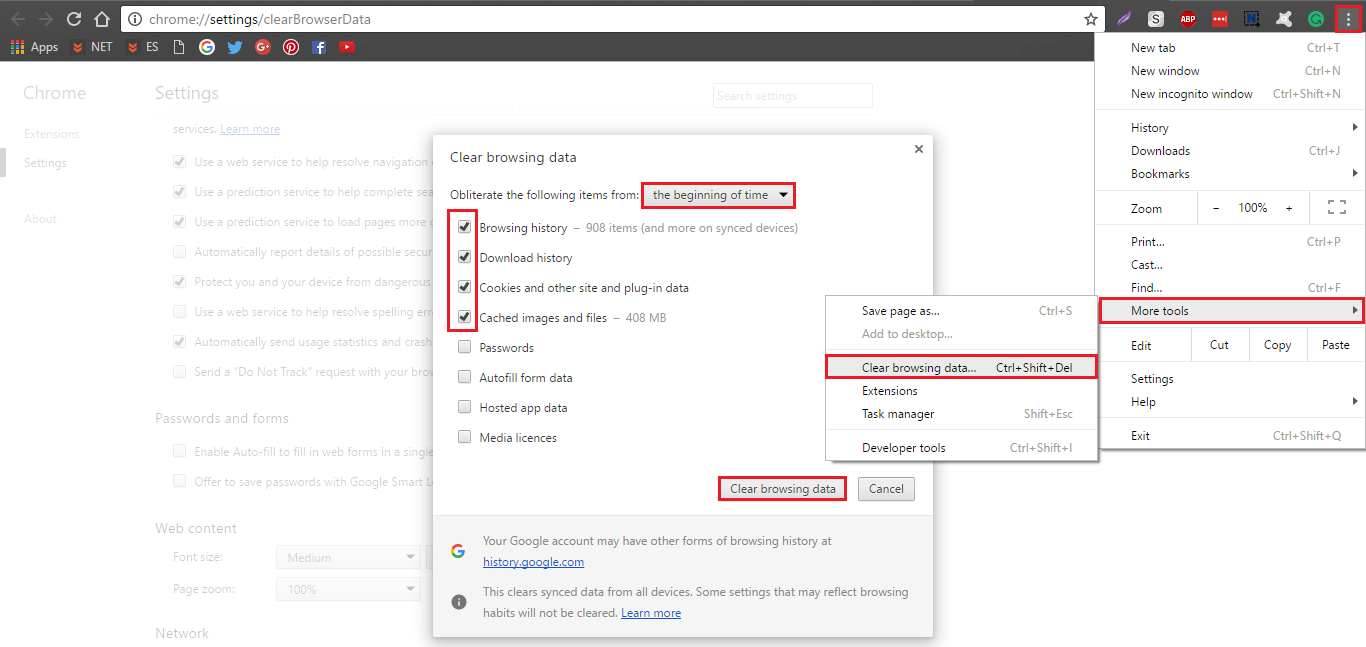 How to Clear Your Cache and Cookies on Microsoft Edge.
Microsoft Edge is the new flagship Internet Browser that comes with Windows 10 by default. The process for removing cookies and the saved cache is also pretty straight-forward. From your open Edge browser, click the Hub icon in the upper right-hand corner (Three horizontal lines) Next, click on the history icon, which looks like a clock face with an arrow moving around it.
Once you have clicked the History icon, a new window will be displayed, this window will display the same settings as Chrome does, clear history clear cookies and clear cache. Here select which of the options you wish to delete. Now it's just a case of clicking Clear to finalize the cleanup.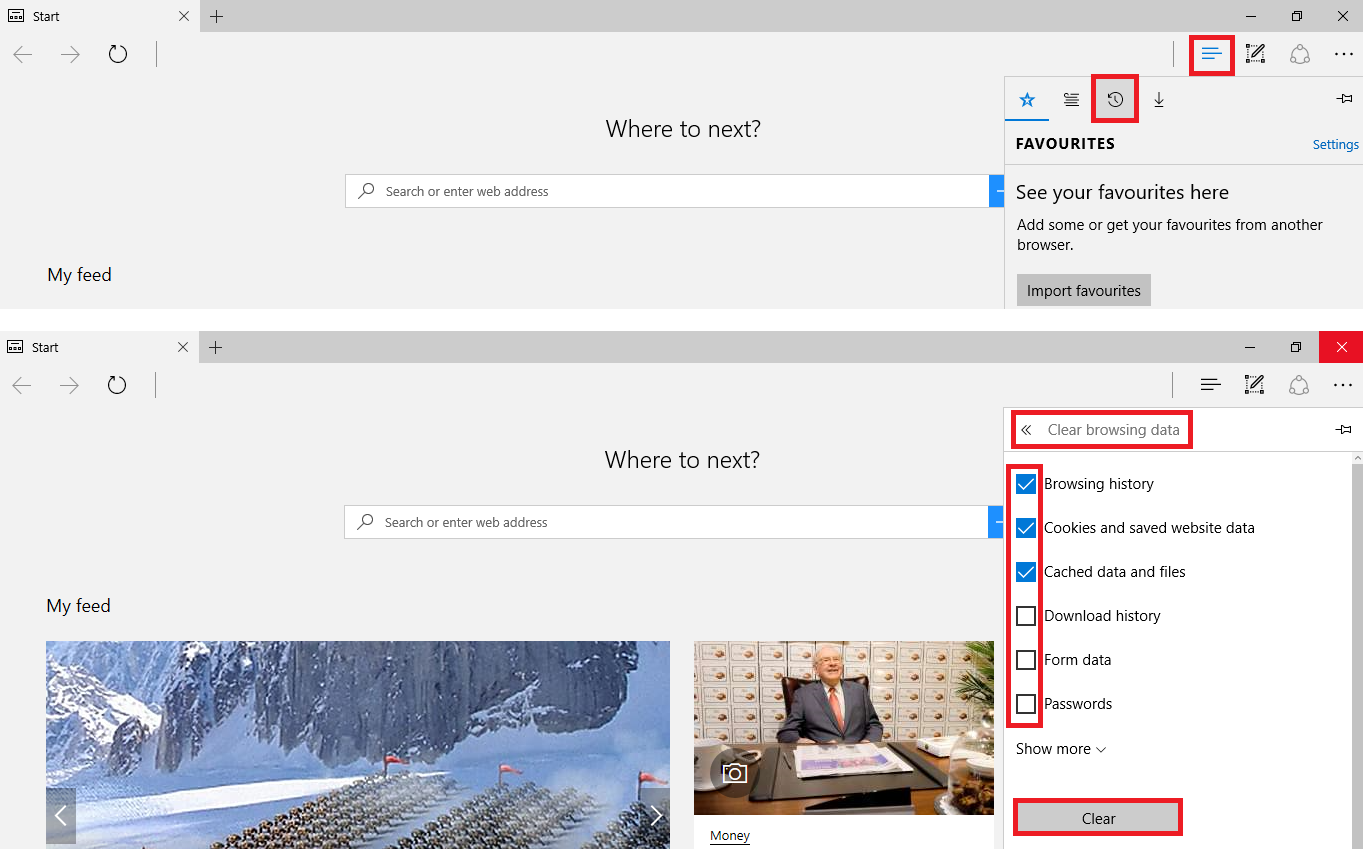 How to Clear Your Cache and Cookies on Mozilla Firefox.
To clear the cache and cookies from Mozilla Firefox you will first have to open it. Next, press the left Alt key on your keyboard to bring up the menu. With the menu open click on the History tab, then from the drop-down menu click Clear Recent History. (The name is somewhat underselling its purpose as you can actually clear your full history from here.)
Clicking on the Clear Recent History option will bring up a new Window, from this window the first thing you are going to want to do is click on Details to expand your options. Now you can pick and choose what you wish to delete. From the drop-down menu, as with Google Chrome, you can choose how far back you wish to go in time with your deletion. Once you have chosen, click Clear Now and you're done.
Note: you can always just use the shortcut for Chrome which is Ctrl + Shift + Delete.