If you have been searching for content on Instagram and have noticed that it now lists previous searches for users, locations, and hashtags. This article will show you how to clear your entire Instagram search history, allowing you a clean, fresh start.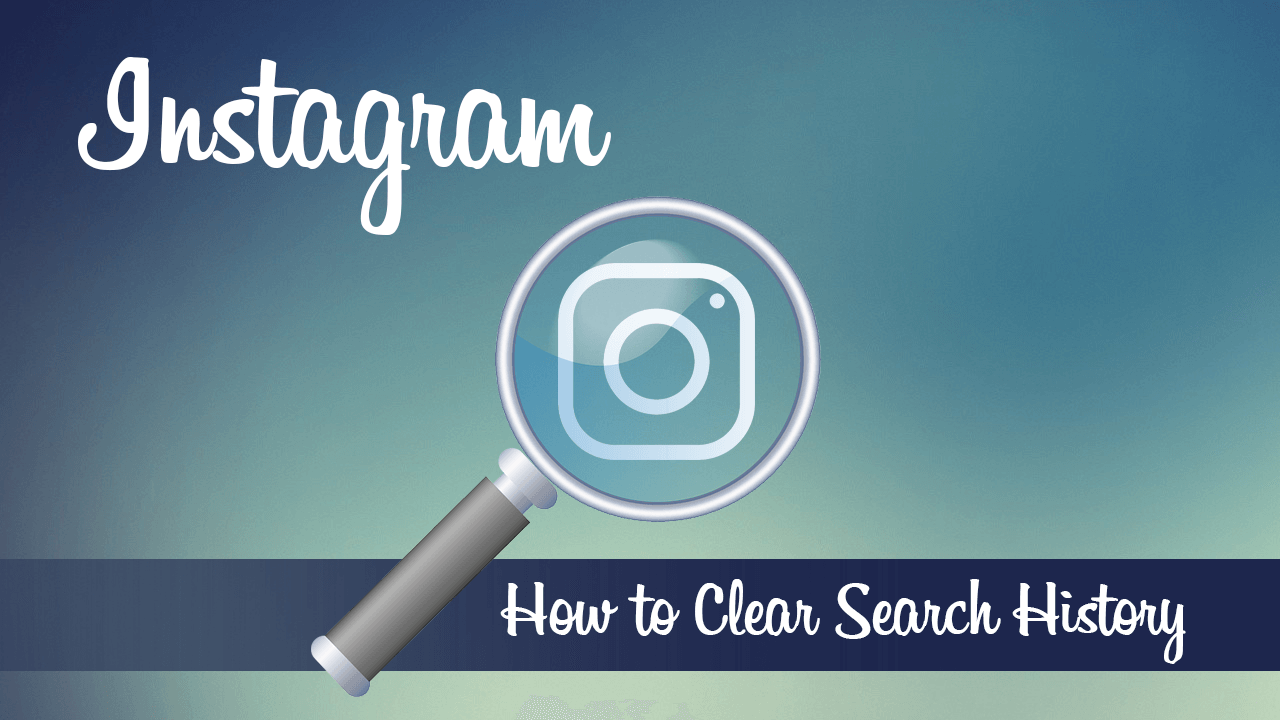 How to Fix All Firefox Add-ons (Extensions) Expired. (Fix All Firefox Extensions Missing/Removed)
Facebook has been on an absolute roll adding, refreshing, and updating Instagram features wherever possible. Which is why for the last year and a half Instagram has surged in popularity and overtaken most other social media platforms to become the most used social media service across multiple devices.
Generally speaking, this huge increase in development activity from Facebook has been very much welcomed, though as always, not everyone has fallen in love with all of the features and tweaks. For example Instagram's ability to store and display search data like users (aka accounts), locations, and of course tags. Although Instagram history can't be disabled completely, it is very easy to simply delete your search history, so follow along as this article guides you through the process.
Related: How to View Your Clipboard History on Windows 10. (Pull Clipboard Data on Windows 10)
How Do You Clear Search History and Results on Instagram?
Just like all Internet browsers, it is possible to clear your search history on Instagram with a few simple steps. To begin, you'll obviously need to be signed into your account, then you'll need to do the following. From your Profile page tap the Hamburger icon in the top left-hand corner, then tap Settings at the bottom of the menu.

Next, tap Privacy and Security, then scroll to the bottom of the page and tap Clear Search History. Now simply tap the blue Clear Search History text and all your Instagram search history will be removed. If you don't like this method, you can also clear your Instagram search history from Android settings.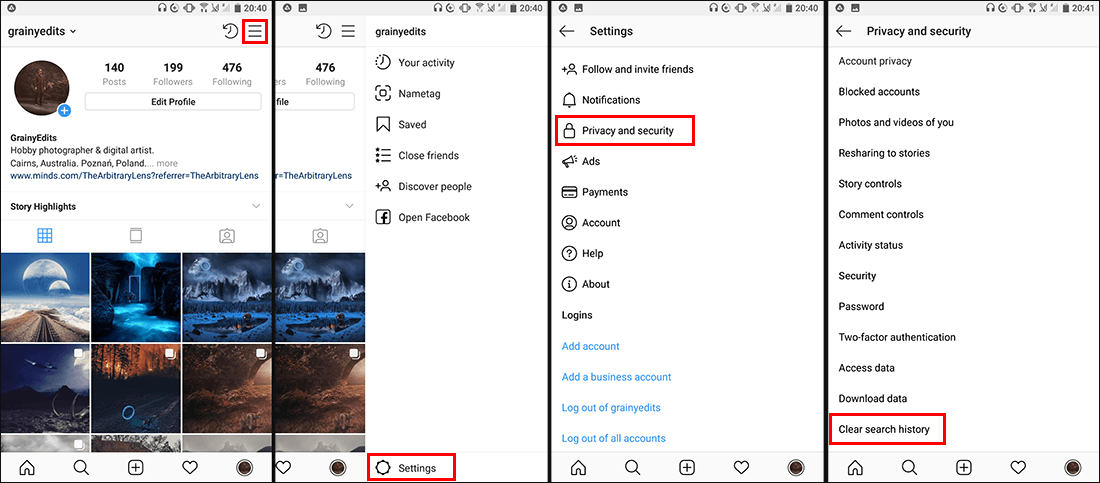 How Do You Clear Instagram Search History From Android Settings?
If for some reason you don't like taking the easy way out of situations, you can also clear your Instagram search settings from your Android device's settings menu. (not possible on iOS) To do this, open the Settings App on your Android device, then scroll down and tap on Apps. Next, find and tap on Instagram, then tap Storage and finally tap Clear Cache and Clear Data. This will give you a clean slate to work from, however, will also sign you out of your Instagram account. Although this method works very well for clearing your search history, I personally think you'd be mad to take this path as it's a considerable amount of extra work…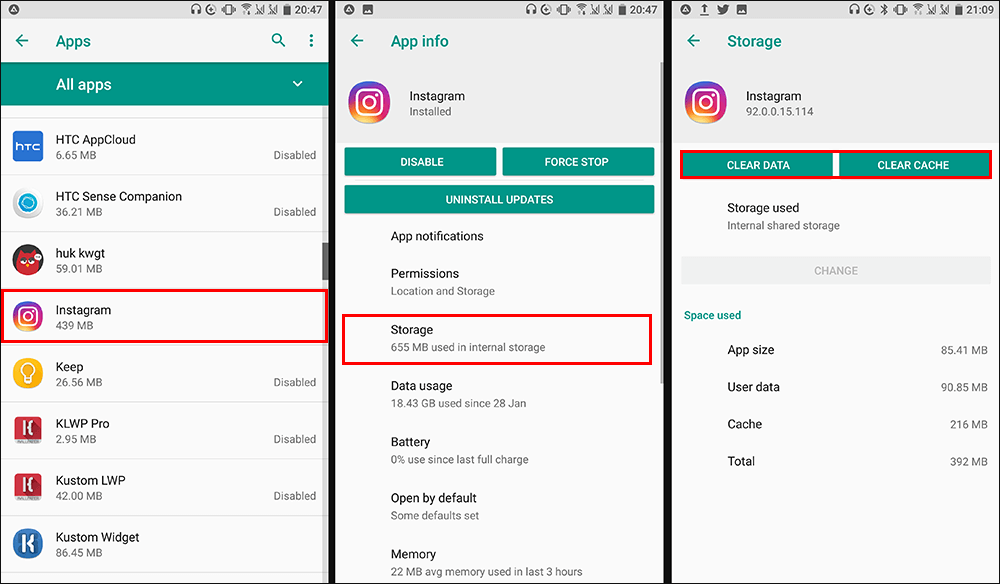 On a Side Note...
If you're a big-time social media user, who uses a variety of different platforms, make sure you check out the following article which will show you how to automate image resizing for a range of social media platforms, including Facebook, Instagram, Twitter, Snapchat, etc. 
How to Automate Image Resizing For Social Media Services. Facebook, Instagram, Snapchat, Pinterest, Linkedin, etc.