With this clever app, you will be able to completely control your Android device, either your smartphone or tablet, directly from your computer. This will allow you to send SMS text messages,  transfer an assortment of files between devices or view your pictures on the big screen. If this sounds like something you're excited to try, follow step by step as we guide you through the setup process.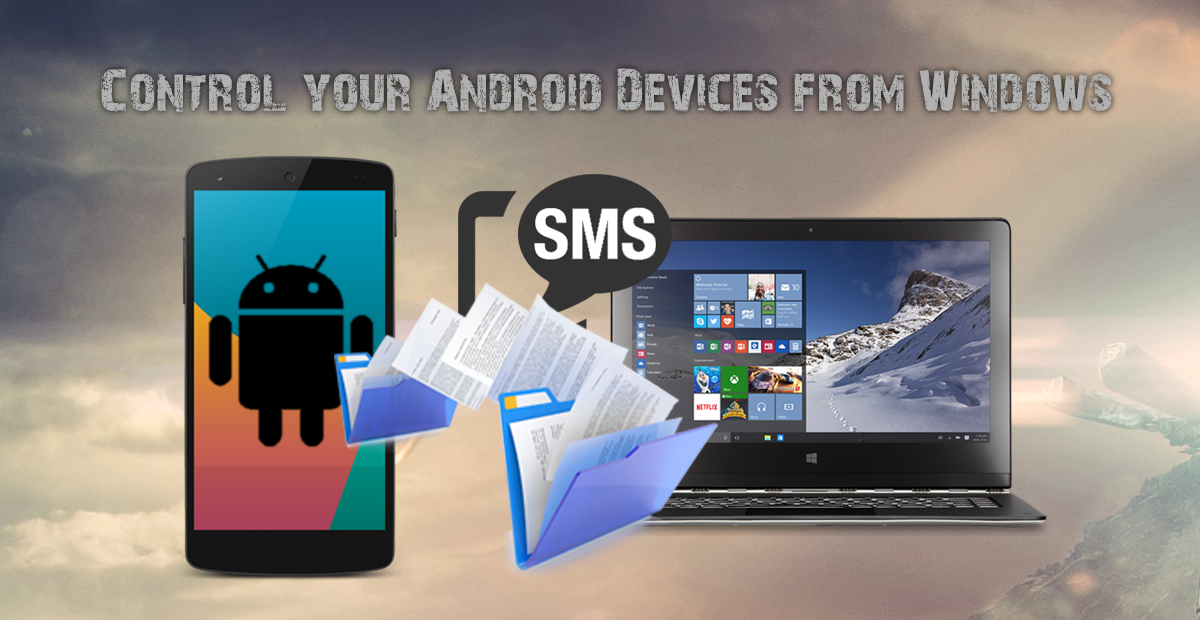 How to Setup Longterm Countdown Timers on Android and IOS. (109 days until Vegas)
As well as being able to control messaging and file transfers from your computer, you will also be able to mirror your device to your current screen and take screenshots, which you can save on either device. This option has been around for some time, however, most alternatives use your phone USB connection. The difference with this method is that it is all done wirelessly which is way better.
Note: You cannot use all the apps on your phone and messaging is limited to the messaging app. So you won't be able to message from WhatsApp or Facebook Messenger. 
How to Control Your Android Devices From Windows Using AirDroid.
AirDroid is free and available on the Google Play Store so you won't need to hunt around dodgy websites to track down the APK file. Simply visit Google Play and search AirDroid to download it. Or alternatively, just click on the link below to go directly there.
Download AirDroid From Google Play.

Once you have downloaded and installed the app, you will need to follow the below instructions to complete the setup.
First, launch the app and flick through the intro sliders, it will ask you to sign-in using Facebook, Twitter, Google Plus or an email address. If you create an account or sign in, you will get a few more features regarding network options. If you don't wish to use an account, you can still use the app.
Once you have signed in using a social media account or email, go to www.airdroid.com and sign in using the same account details. Once you are logged in, you will be brought to a new screen showing you that your phone is connected. (It will look like the image below)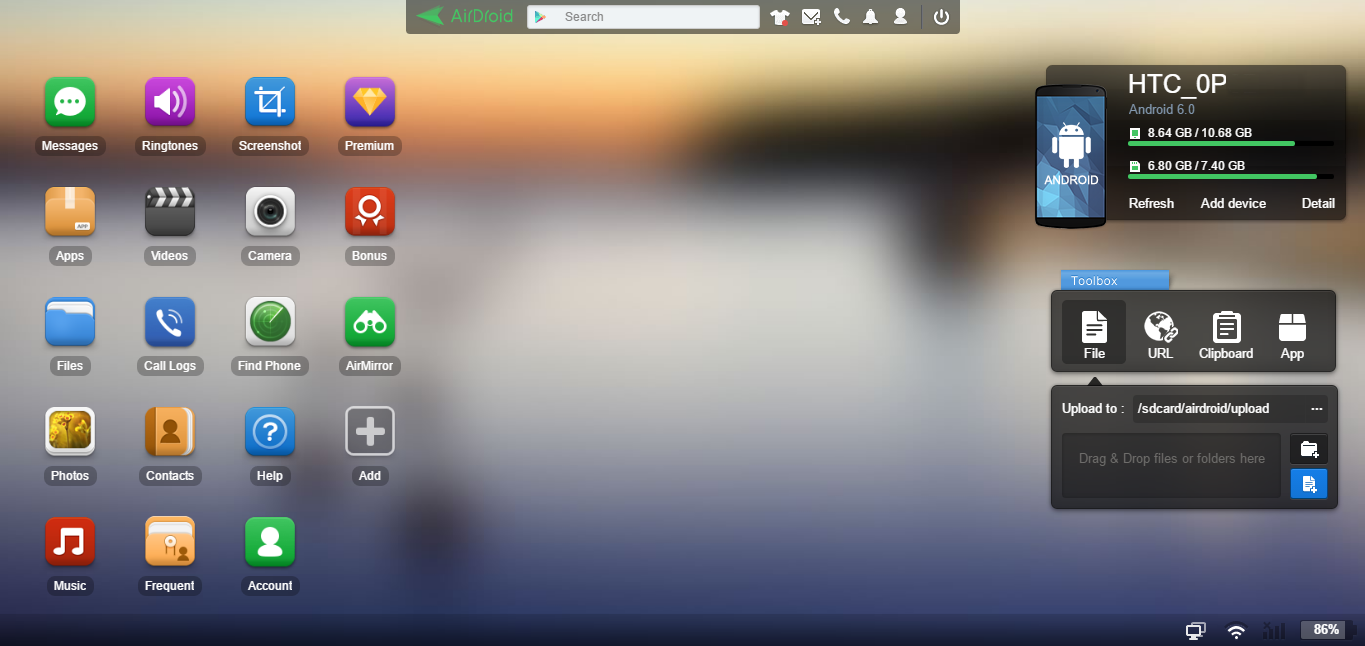 That's it, you are fully connected.
How to Transfer Files on Android Using AirDroid.
This is probably the best feature of the app as it allows you to drag and drop files from your computer directly onto your phone or copy files from your phone to your computer.
To copy files from your computer to your phone simply change the directory under the toolbox files tab on the browser to the one you wish the files to be saved to. Next, drag and drop the file/files into the drag and drop box in the browser. The file will automatically be downloaded to that folder.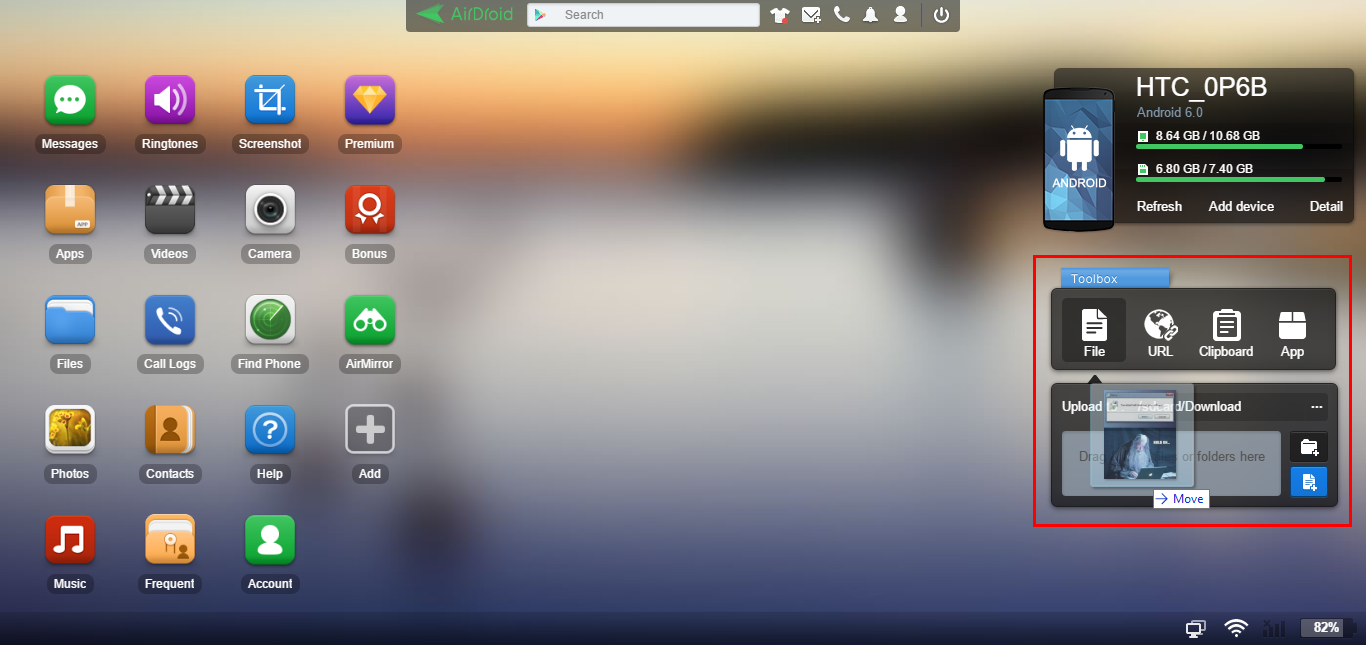 If you wish to take a file from your phone and save it to your computer, the process is a little more involved. First, open the app from the AirDroid browser page where your file is located. Such as photo, video, music etc. If you can't find the app/folder you want, just click Add and create one by picking the directory from the list. Now just select the file you wish to save to your computer from the folder and click Download. The file will be saved to the designated download folder on your computer.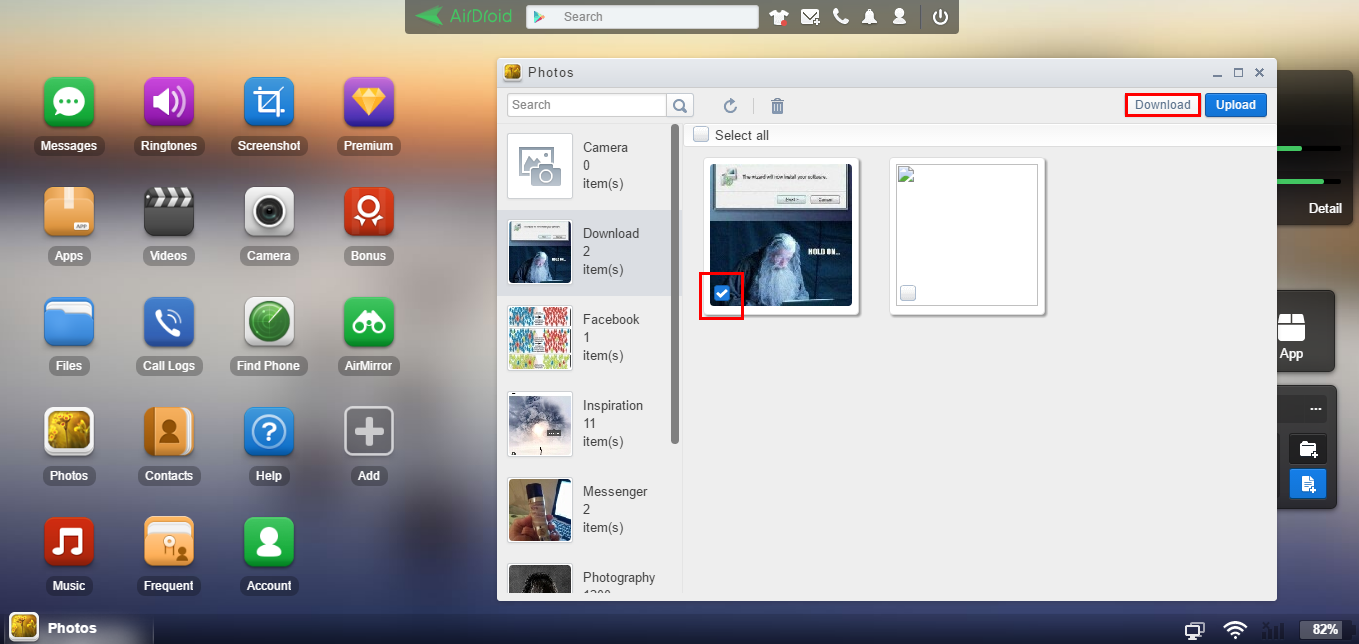 How to Delete Files on AirDroid.
You can also delete the files by simply hovering the mouse over them when the thumbnail is open on the screen and clicking the little recycle bin icon in the right corner.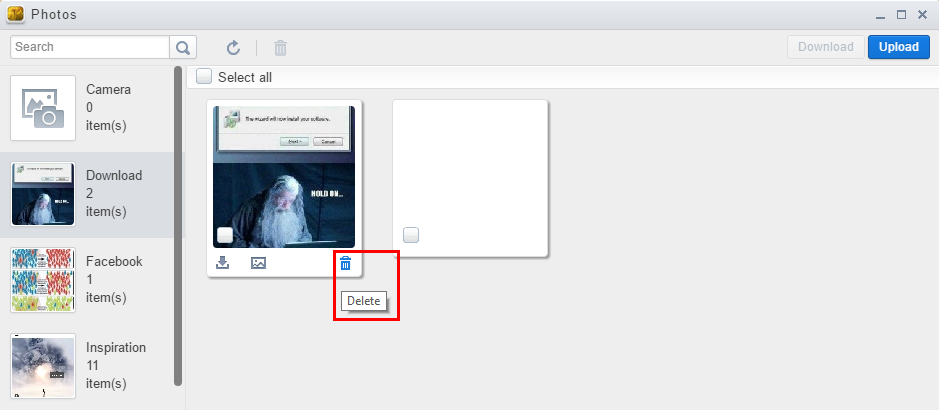 How to Send Text Messages From Airdroid Using Your Computer. 
Click on the Messages icon app in the AirDoid browser, select New Message, pick a contact from the list, type your message, then send away. You can actually use this to have quite a quick conversation, the same as you would normally from your phone simply by switching tabs on your browser. It's way easier than picking up your phone each time to reply.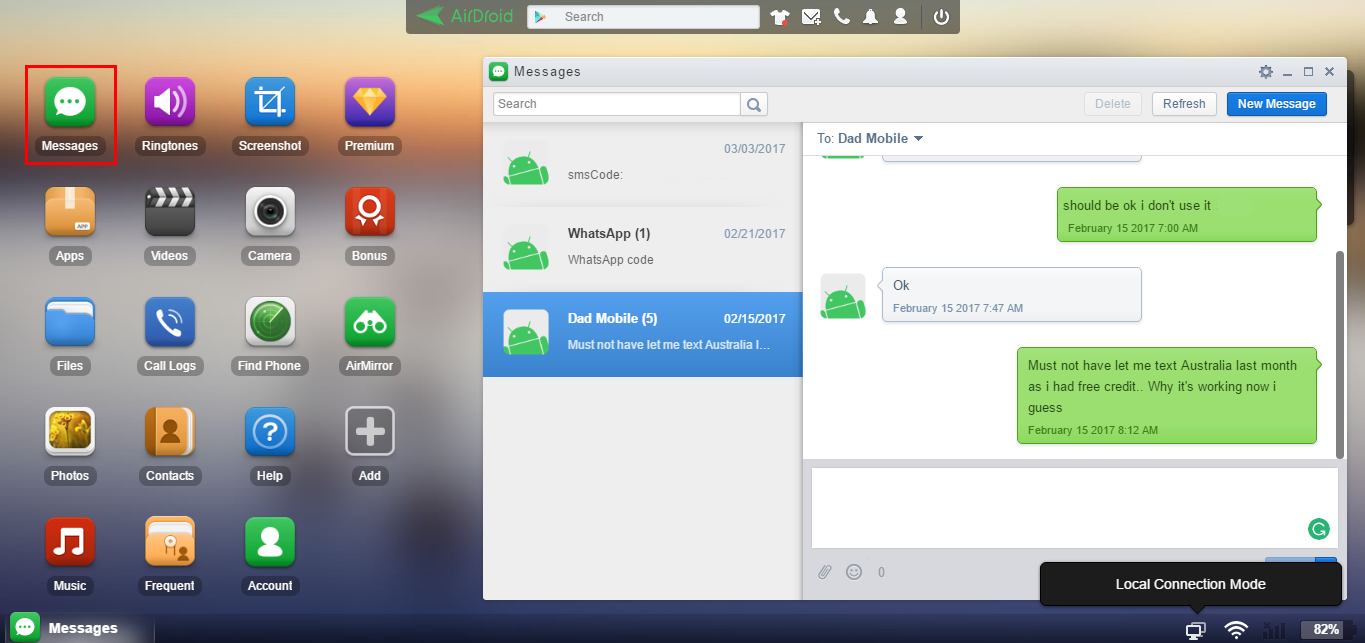 These are just some of the options available using AirDroid, there are plenty of other perks that are worth trying out, including the ability to find your Phone if it is lost somewhere, so long as you have the option enabled in the app on your device before you lost it.