If you are currently looking for a quick and easy, free way to convert Adobe Illustrator Files (AI) into PSD format or another. This article will show you two different tools you can use to get the job done free of charge.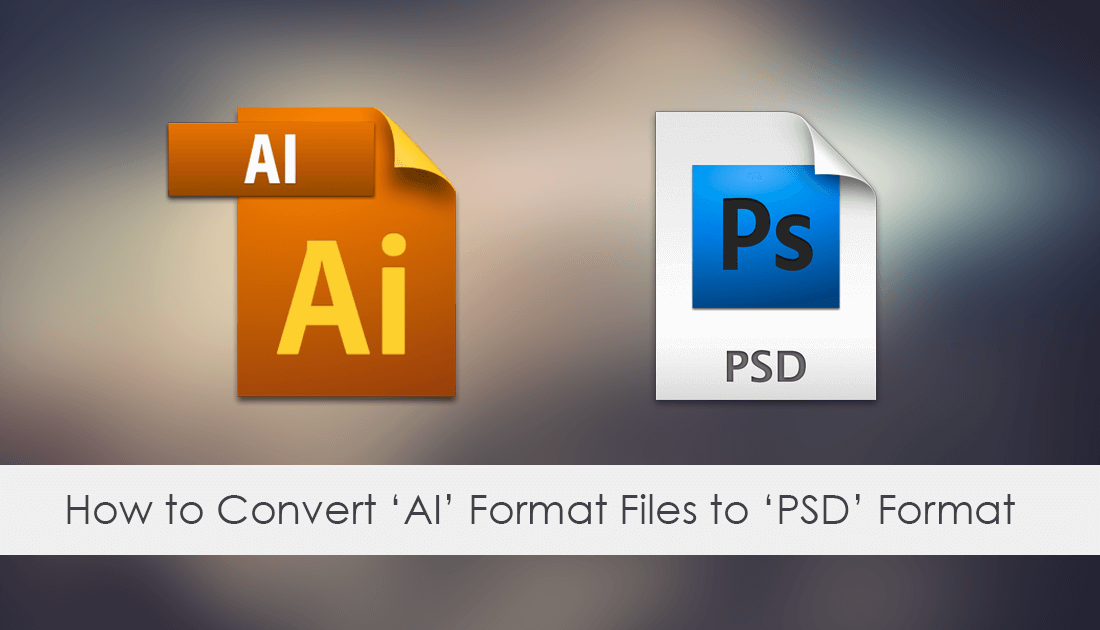 Four of the Best, Free Online Tools For Portrait Retouching.
With so many different file formats available online it can be quite difficult to find the perfect program or tool to convert and open range of different file formats. For a lot of basic, common file formats like jpg, txt, png, avi, mov, etc finding conversion tools is relatively easy and in a lot of cases very quick. All it usually takes is a quick visit to Convertio and all your conversion needs are solved.
In the case of AI (Adobe Illustrator) files things are a little more complicated as Convertio doesn't yet support the file format, so you'll need to use another service. Although there are are a lot of options out there to view AI format files, there aren't all that many that allow you to convert them into other formats, especially for free. So follow along as we introduce you to two free AI to PSD conversion tools.   
Related: Four of the Best Free Photo Filter Apps for Android and iOS Devices.
How Do You Convert AI Format Files to PSD or Other Formats Using GIMP?
If you don't have access to Adobe Photoshop, Gimp is the next best thing, in fact, some argue that GIMP is equal to or better than Photoshop for the average person's needs. Especially considering that it is free. If you don't have GIMP installed on your PC, you can grab the latest version using the link below.
Once you have GIMP installed on your computer, converting AI format files to PSD or another format is relatively easy. To begin open GIMP, then open the AI file you wish to convert. Once GIMP opens the file, click File, then scroll down the list and select Export As…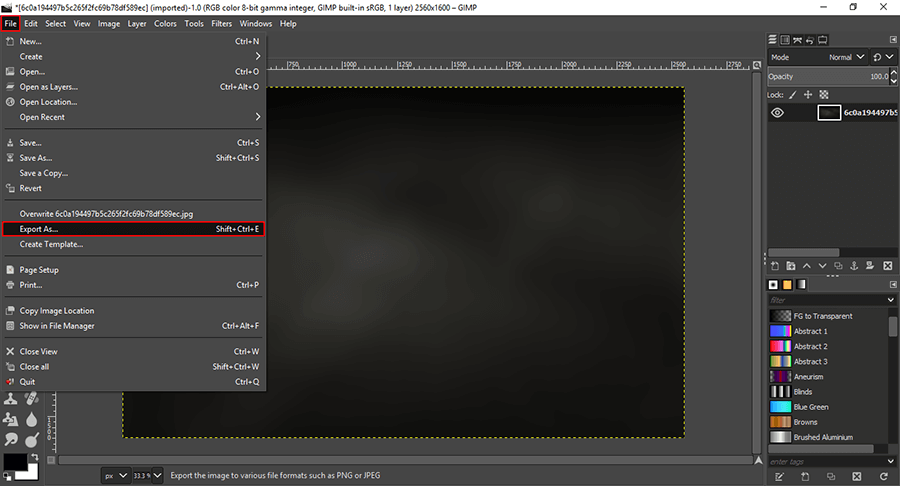 Next use the All Images box to select the file format you wish to convert too. Now all you have to do is read and accept the conversion requirements and limitations then GIMP will save the AI format image as the image format you have selected. Generally, it will only take a few seconds for the process to complete.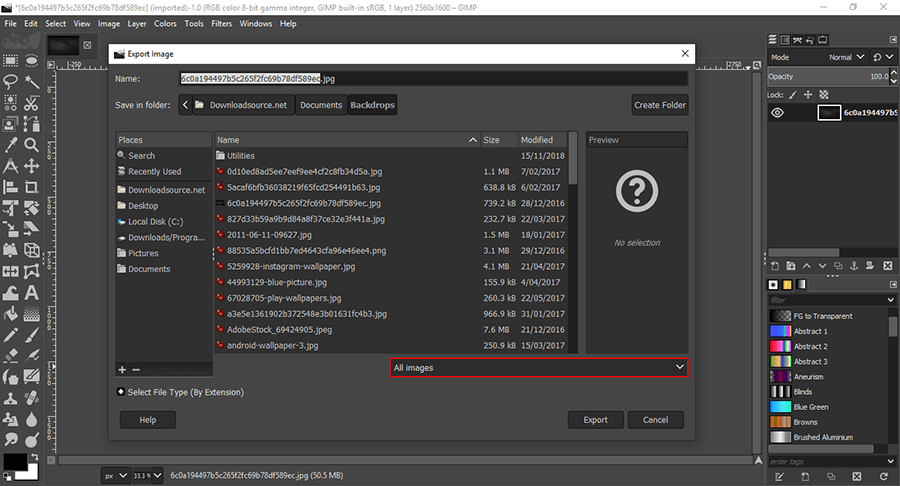 How Do You Convert AI Format Files to PSD or Other Formats Using Microsoft Expression Design 4?
Another really good tool you can use to convert AI format files to PSD or other formats is Microsoft Expression Design 4. This little known Microsoft image editor is quite useful for basic edits and file conversions, it's free, easy to use, and has quite good file format support. 
Download Microsoft Expression Design 4.
To convert files simply open Express Design 4, open your AI format file, then select File > Export.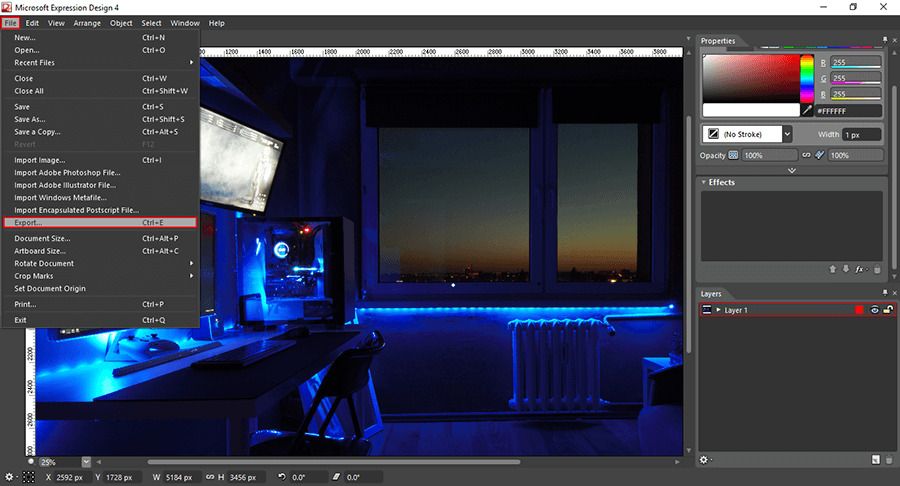 Finally, select the format you wish to save as, then click Export All. After a little wait, you'll have a brand new image file ready and waiting to use.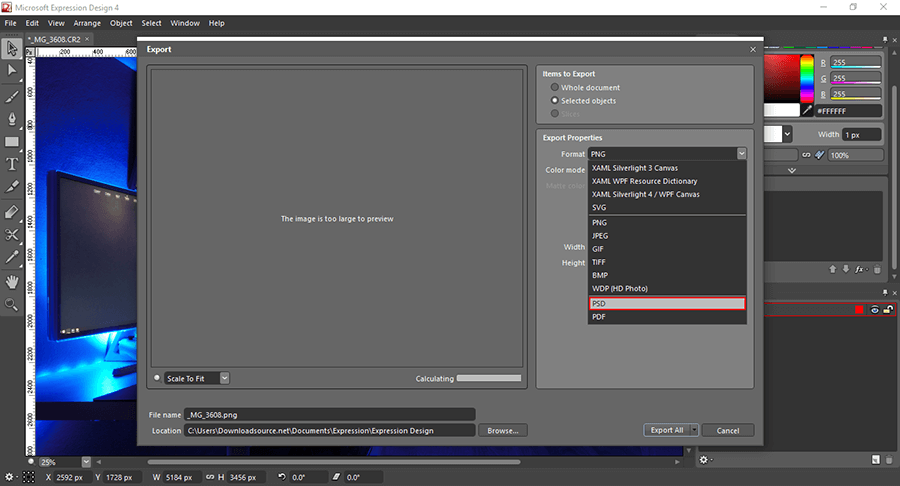 Conclusion.
If I were to choose one of these two options, I'd more than likely pick GIMP as it has more functionality and plenty of other use cases. In comparison, Microsoft Expression Design 4 is great for conversion projects but it doesn't have as many features as GIMP, however, it is a lot less resource hungry and great for quick adjustments.