If you are a big anime fan and also a bit of any artist, you'll be curious to know how to quickly and easily convert just about any anime picture of screen capture into sketch art. As the cover image shows the results are damn impressive and only take seconds to generate. So follow along as we introduce you to your new favourite anime to sketch tool.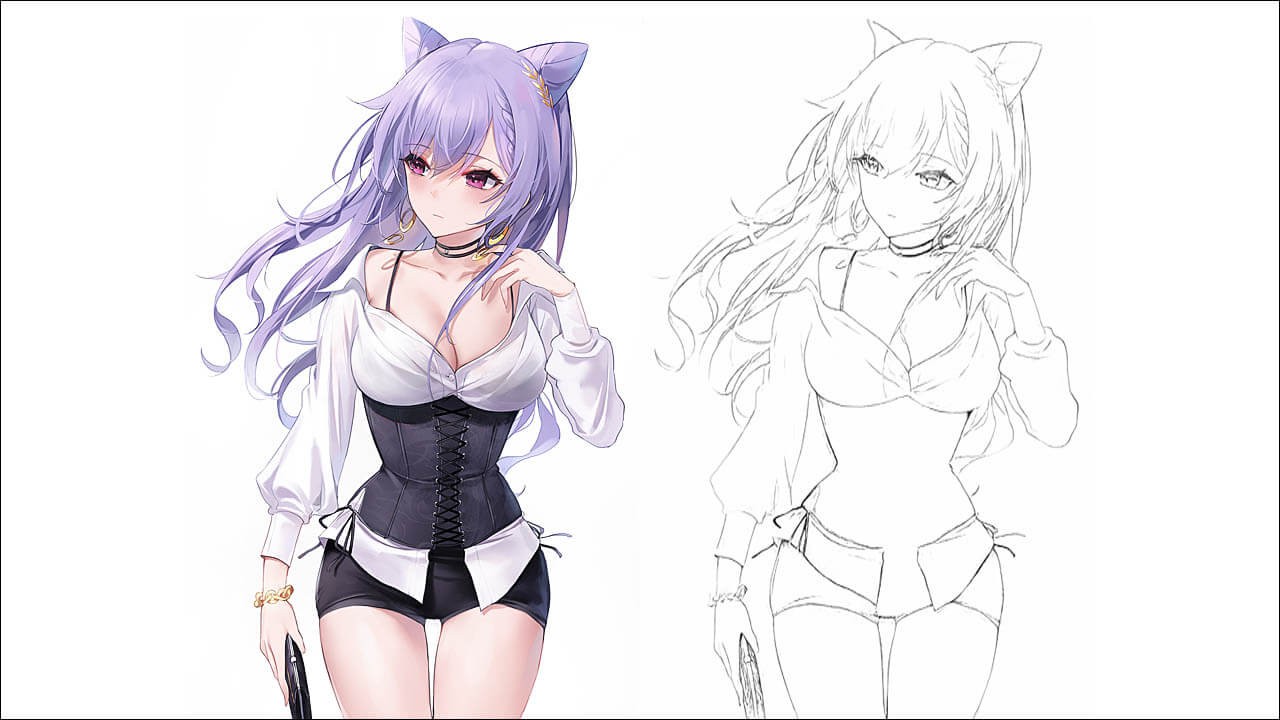 Related: Four of the Best Free Online Tools For Portrait Retouching.
Anime is currently one of the most popular forms of entertainment and comes in an almost endless variety of styles, genres, categories and of course games. It's super easy to watch and just as easy to get hooked on. It's also one of the most popular sources of fan art inspiration, with millions of people around the world creating art based on their favourite anime characters.
If you are an aspiring artist who just wants a nice image to work with from a sketch base, you'll be happy to know there is now an awesome new free tool that can turn any anime image into a black and white sketch outline. I've tried it with quite a few different images and the results are damn good. Though the more complex images require you to fill in a few gaps here and there.

Although the method shown below is by far the easiest and the one that 99.9% of people will use, it's also possible to use Anime2Sketch as a command-line tool. If you want to go down this path, check out the Github page here. Even though I haven't tried using this method, it seems as though you can also convert anime GIFs into black and white sketches using this option.
The easiest way to convert anime pictures and screenshots into sketch art.
Creating sketches from anime images is now easier than ever with a simple online tool called Gradio Anime2Sketch. The hardest part is finding an image you want to convert into a simple black and white sketch outline. Once you have something you want to convert into a sketch image, you'll need to do the following.
First head on over to the Anime2Sketch website, then click the Upload option to add your chosen image. Once your image is uploaded and visible, click Submit and the conversion process will begin.
Optional: If you want to make some minor changes you can click the Edit option in the top right-hand corner to adjust the crop, draw some extra content, and a few other basic changes.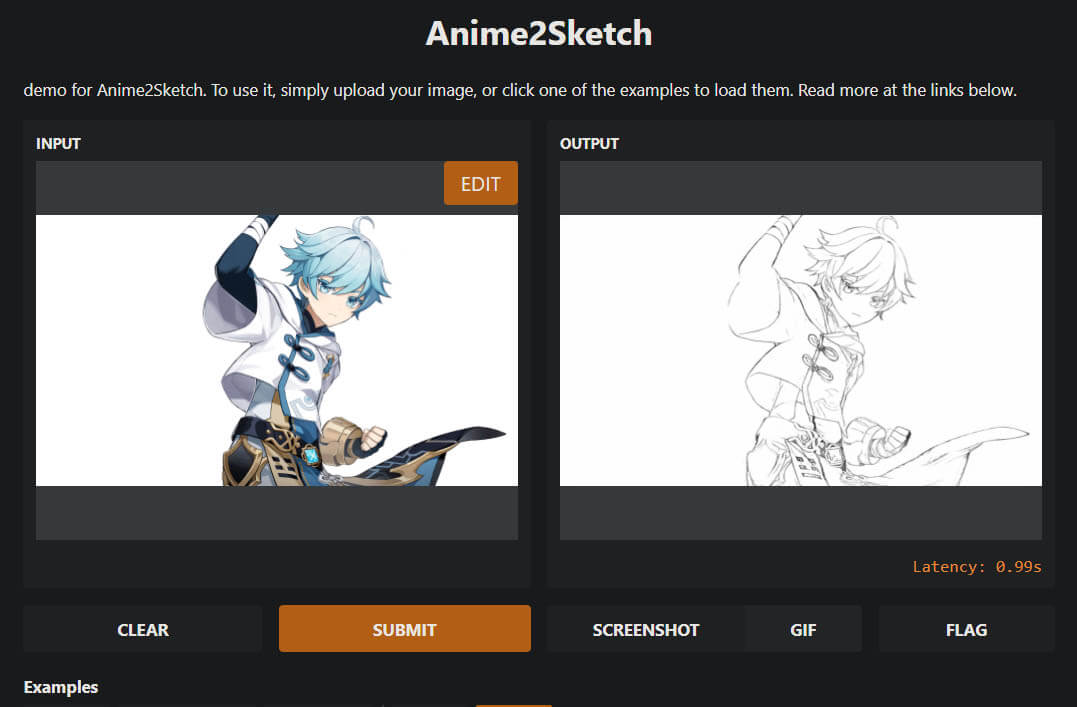 Once your image has been converted to a sketch, right-click on it to download a png file. Don't bother using the screenshot, GIF or FLAG options on the page, they aren't particularly useful.
Depending on your image, you may notice that some areas or lines aren't complete, this usually only happens when certain areas of colour are a little too light for the AI to detect accurately, however they can usually be drawn in easily in Photoshop or another image editing tool. I've run quite a few images through Anime to Sketch and the results have been far better than I would have thought. Tell us what you think in the comments or even better show us some of the content you've created!