If you have recently switched from your usual battle royale game to Apex Legends, you've probably jumped straight into the action without exploring some of the games more in-depth features. If so, make sure you take a few minutes to appreciate some of the games finer details, like the ability to convert all voice chat into text.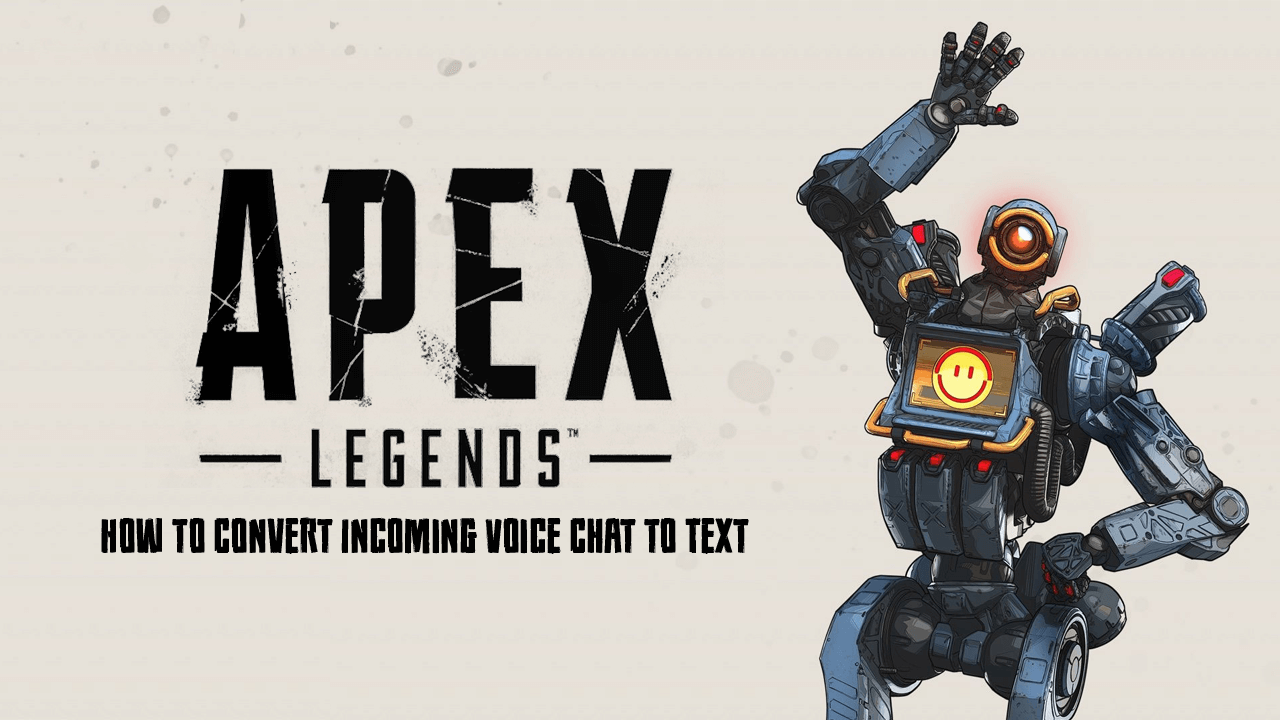 How to Use an Android Device as a Wireless Microphone on Windows 10.
For anyone who is a big fan of battle royale games like PUBG, Fortnite, and more recently Black Ops 4. Apex Legends manages to take some of the best aspects of each and merge them with an Overwatch inspired character system. Although this sounds a little strange from a written perspective, the results are surprisingly fun and if you've already logged a ton of hours in-game, you know exactly what we mean.
As well as a completely unique take on battle royale, Apex Legends has quite a few interesting quality of life features that you'll find yourself using throughout the game. The Ping system is by far the most useful, so useful in fact that you'll notice most players don't even bother using voice chat anymore. That being said, there are still plenty of occasions voice chat still comes in handy, especially as the zone starts to shrink into really close quarters combat.
Another interesting feature of Apex Legends that hasn't got as much attention as it should is voice to text conversion. With this enabled any spoken content and commands are instantly converted to text and displayed in-game via the text chat interface. Surprisingly it's also extremely accurate and hasn't managed to completely misinterpret anything I've spoken... So far. Although this feature probably isn't for everyone, there are a lot of people who will find it interesting, so follow along as we show you how to enable it.  
Related: How to Mute Teammates and Players in Apex Legends. (Xbox, PC, PS4)
How Do You Convert Incoming Voice Chat to Text in Apex Legends? (Voice to Text)
To enable Voice to Text conversion in Apex Legends the process is relatively simple. First launch Apex Legends, then when you get to the main menu, click the Settings icon in the bottom right-hand corner of the screen. Next, make sure you are on the Gameplay tab, then scroll down to the Accessibility heading and flip the toggle next to Convert incoming voice to chat text to On. Once you have made the change, any spoken content, including your own will be converted and sent via text.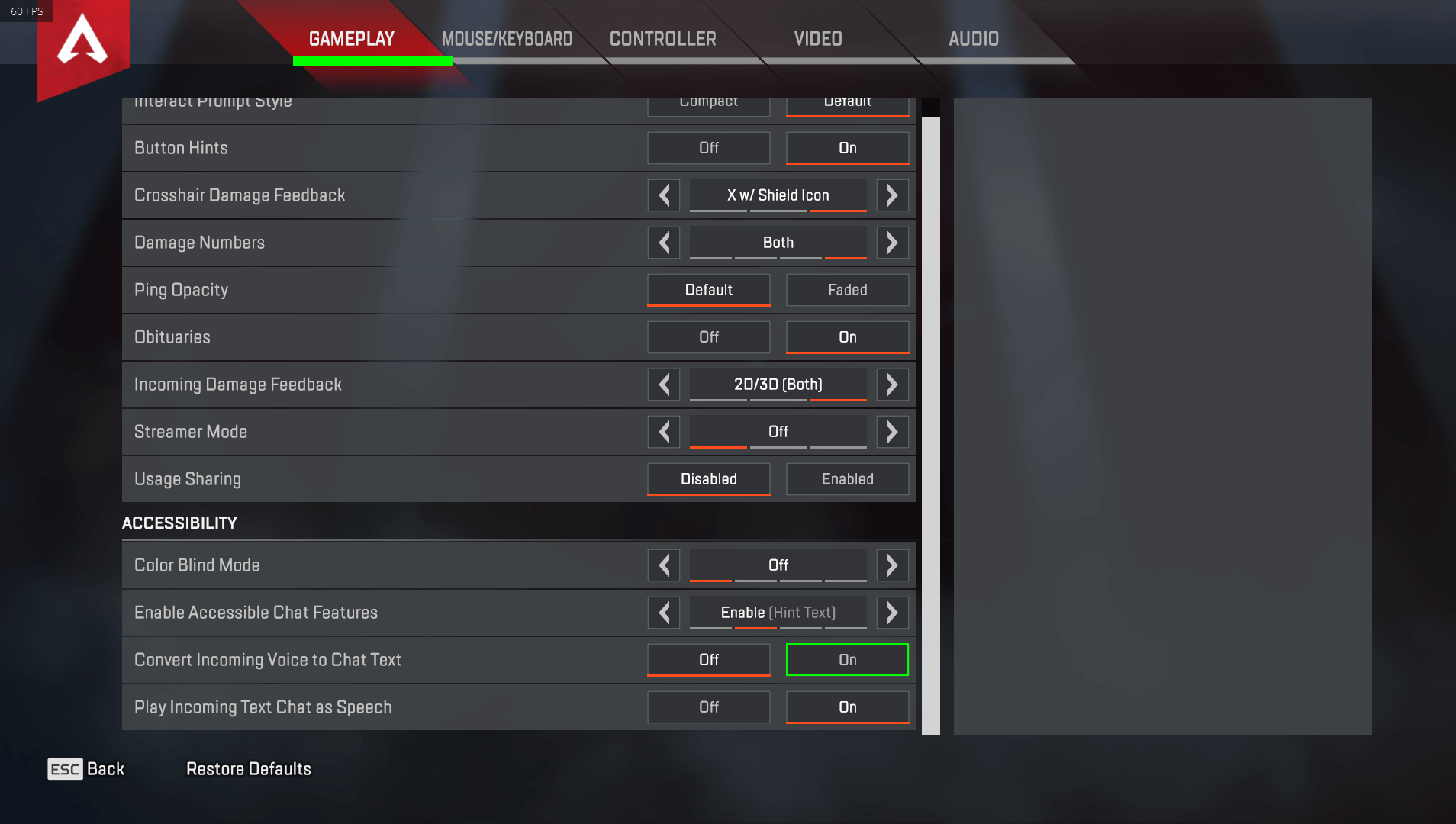 Another Suggestion While You Have Apex Legends Open.
Make sure you check out the following Apex Legends article which will show you how to disable the games default setting that shares usage data and system information with EA. Although this information is very helpful for optimizing the game early on, it is something you are probably going to want to disable as soon as possible.
How to Disable Data Collection in Apex Legends. (Apex Legends Usage Sharing)