If you are looking for a quick and easy way to convert SRT subtitle files to VTT subtitle format, this guide has all the information you need to get the job done painlessly with support for bulk conversion of multiple files.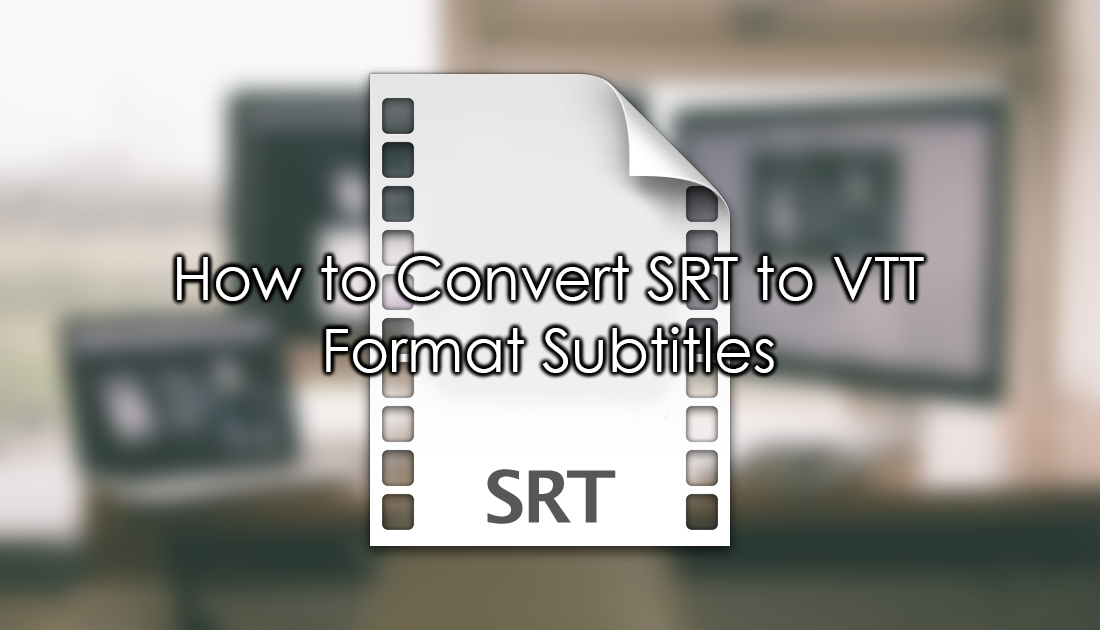 How to Make Collaborative Playlists on YouTube (Shared Access/Contribution Playlists)
There are dozens of different subtitle formats available on the Internet for all kinds of video content. Unfortunately, however, not all of these subtitle formats are accepted and used by all playback utilities. As a result of this, there are just as many tools available which you can use to convert subtitle file formats. For the purpose of this guide, however, we will be focusing specifically on converting commonly used .srt files to .vtt format. On a side note, if you are looking for a program that supports most subtitle formats VLC by VideoLAN is a must. (Subtitle Formats Supported by VLC Media Player)
Note: WebVTT or VTT format files are most commonly used by HTML video players and are used for captions on YouTube videos as well as countless other media sites.
How to Convert SRT to VTT Format.
To quickly and easily convert .srt to .vtt, you will need to download a small portable program called SRT to VTT Converter. You can use the GitHub download link below or search for it using Google. Just make sure you pick the correct version for your system, either 32-bit or 64-bit. (there is also a Mac version available, however, it is somewhat more complicated being command line based.)
Once you have downloaded the program, using it is relatively simple and doesn't require installation. First, double-click on the .exe file to launch the program. Next, click Choose .srt Files in the top left-hand corner of the window. Now use the file explorer to find the .srt file or files you wish to convert. Remember you can convert single or bulk .srt files. Once you have your files selected, click Ok.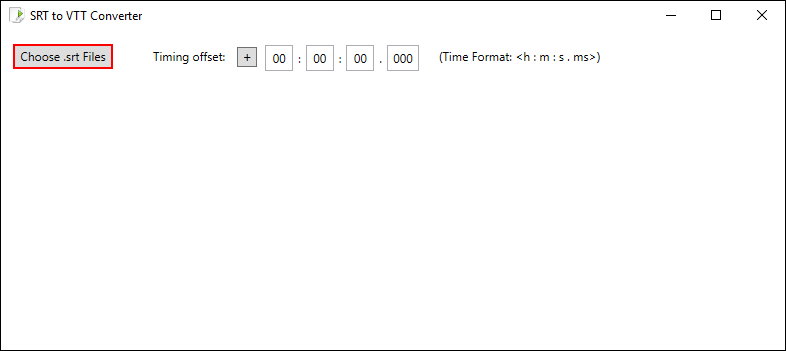 As soon as you click ok, the files will be converted and stored in the same location as the original file. The srt files shown in the window will also have done shown next to their name when finished.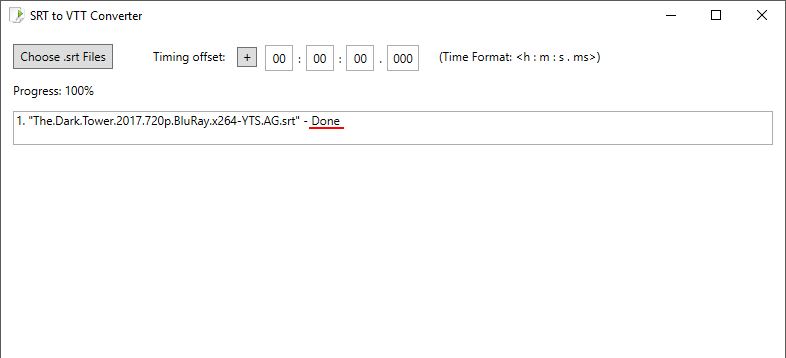 You also have the option to change the timing offset of the subtitle files simple enter the change into the allocated space at the top of the window. Clicking the + sign will toggle between '+' and '-' adjustments. You can now use your newly created .vtt file for whatever purpose you intended.  
Conclusion.
SRT-to-VTT Converter is a great little portable program for quickly converting .srt subtitle formats to .vtt subtitle formats. It's simple and straight to the point and doesn't contain any bloatware or ads. Hopefully, in future releases, we will see the addition of other format conversion options making SRT-VTT Converter a much more universal portable program.