If you quite often find yourself wanting to or needing to make some adjustments to MKV and WebM files. This article will introduce you to one of the best programs/clients available on Windows 10 that will allow you to edit, split, join, merge, and of course trim MKV and WebM format video files. Two of the most common video formats found on the Internet.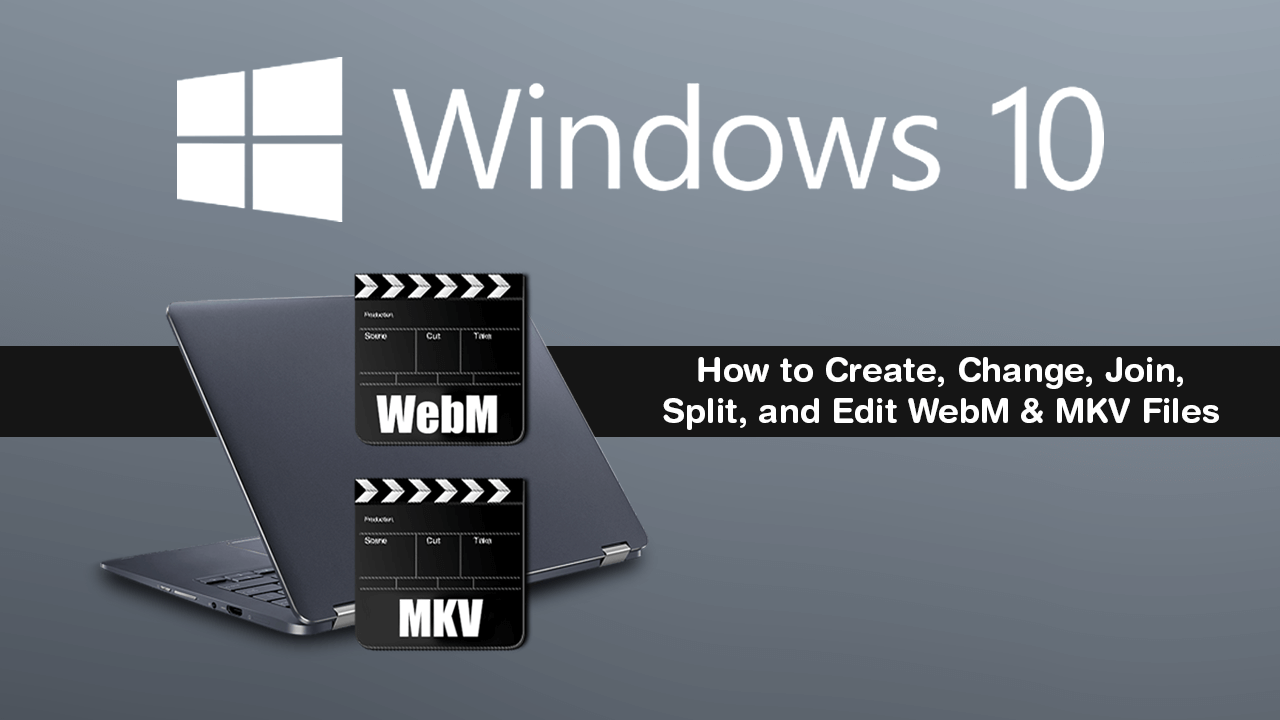 How to Paste Plain Text Without Formatting into OneNote By Default.
Although the Internet is littered with dozens of different video file formats, MKV and WebM are two of the most dominant video file formats currently available. Having only recently taken the tile from AVI, MOV, and or course GIF. The main reason for this is their ability to condense and hold a huge amount of data in a very small footprint. In the case of WebM, it's more about the files ability to hold audio data, something that GIFs can't do. 
Seeing as these two formats are the most common video types around, it's a good idea to have a utility ready and available on your computer to quickly and easily edit and trim both of these file formats. Although there are quite a few programs around that will allow you to make changes to MKV files, WebM format files editors are a little more scarce, thus the reason for the article. So follow along as we explore MKVToolNix, the tool you'll be using for this process. Just be aware that this tool isn't for beginners and requires you to have some basic knowledge of video file formats and options. 
How Do You Edit, Trim or Shrink MKV & WebM Format Files?
To begin, the first thing you'll obviously need to do is download and install MKVToolNix on your computer. 
Once you have it installed, fire it up and you will see five different options down the left-hand side of the window. Each of these options does something very different from the next, though the heading for each is relatively self-explanatory. Before you start using any of them though, use the Add source files option at the bottom of the window to add your desired MKV or WebM file.
Multiplexer
This is probably the most useful feature of MKVToolNix and is where you can do all your video and audio properties adjustments. Simply upload a file select the portion of the file you wish to use, then make any adjustments you require in the right-hand column.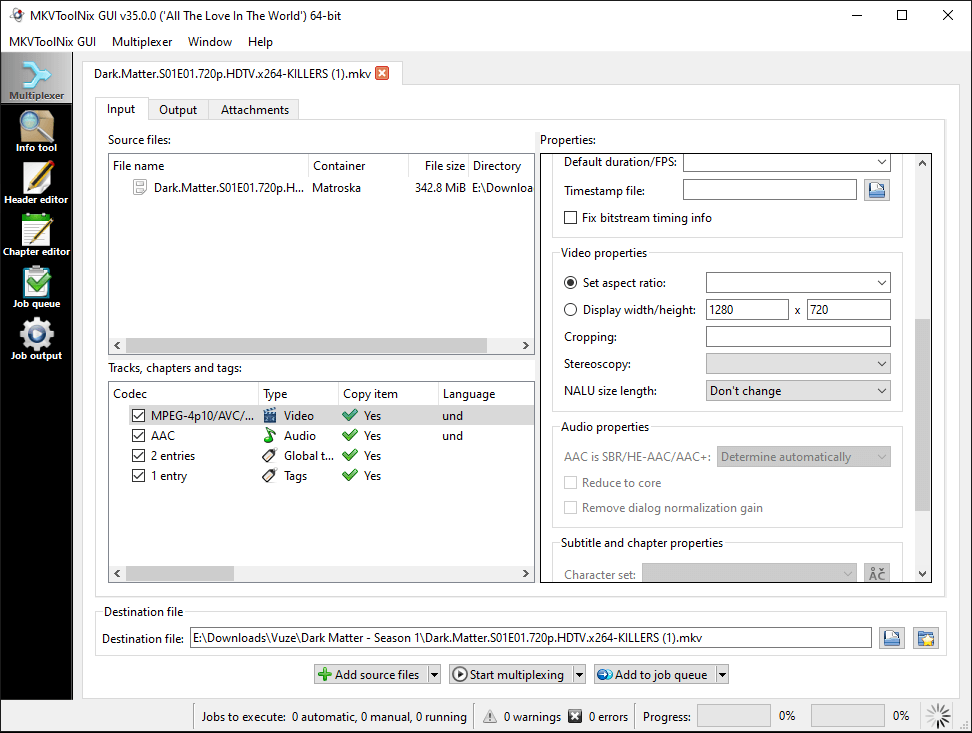 Info Tool
The first tool after the main tool (multiplexer) is the Info tool. This is the simplest of the tools and displays all the information that your selected file still contains. For most people, this information will probably be quite overwhelming so you probably won't end up using this feature all too often but it's nice to know it exists.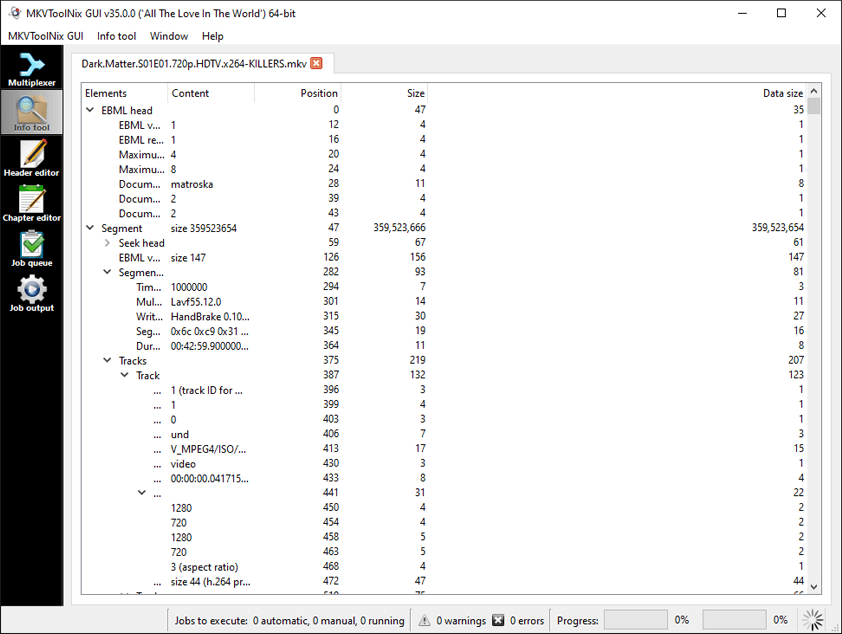 Header Editor
Once you've added your content under the header editor you'll see a massive list of options appear, which even for an experienced user may be quite daunting. However, with a little bit of playing around, you should be able to create something quite fancy in a short period of time. If you've added a file, looked at the list of options and thought…. NOPE… You'll probably want to try an alternative piece of software, something less complex. Admittedly, even I found this section quite complicated to start.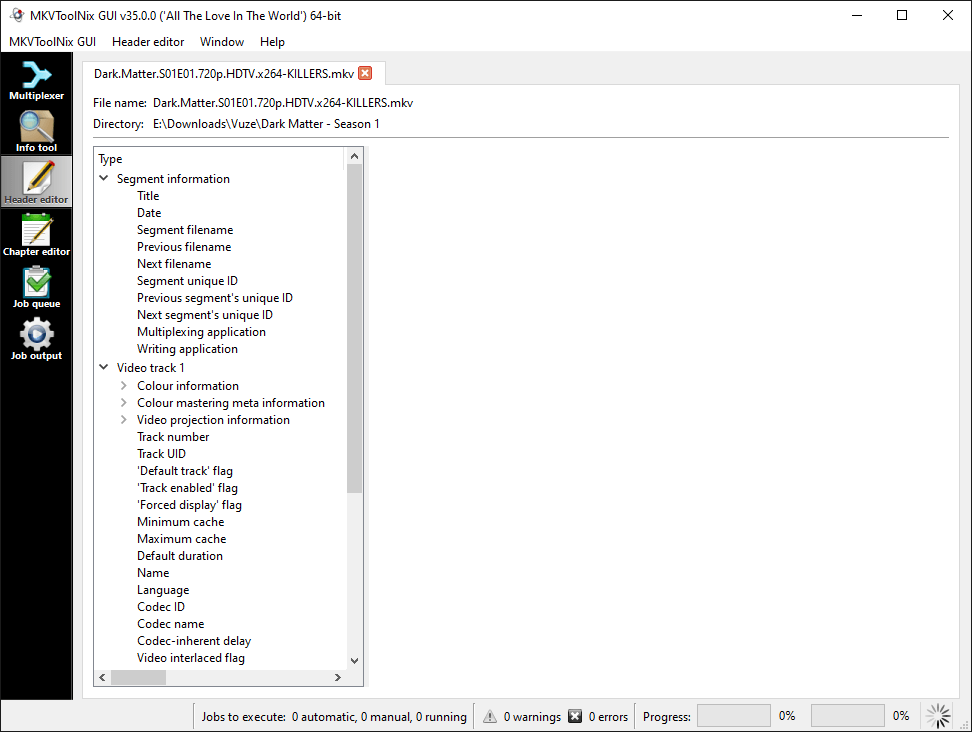 Chapter Editor
Depending on the file you have uploaded, this section will allow you to add or remove chapters from the video file (won't work for all files). If you upload a file and see a blank page simply right-click in the central tab and select the option that best suits your needs. Again, this section is quite complicated so you may have to do a little bit of experimenting before getting the desired results.