In the ongoing war for social media dominance, Instagram continues to throw everything it has at Snapchat, copying or cloning features whenever the chance arises. The latest addition to Instagram's features arsenal has arrived today and allows any user to create and share polls/surveys with their followers, all from within the stories feature. If you haven't figured out how to use it yet, this guide will show you everything you need to know.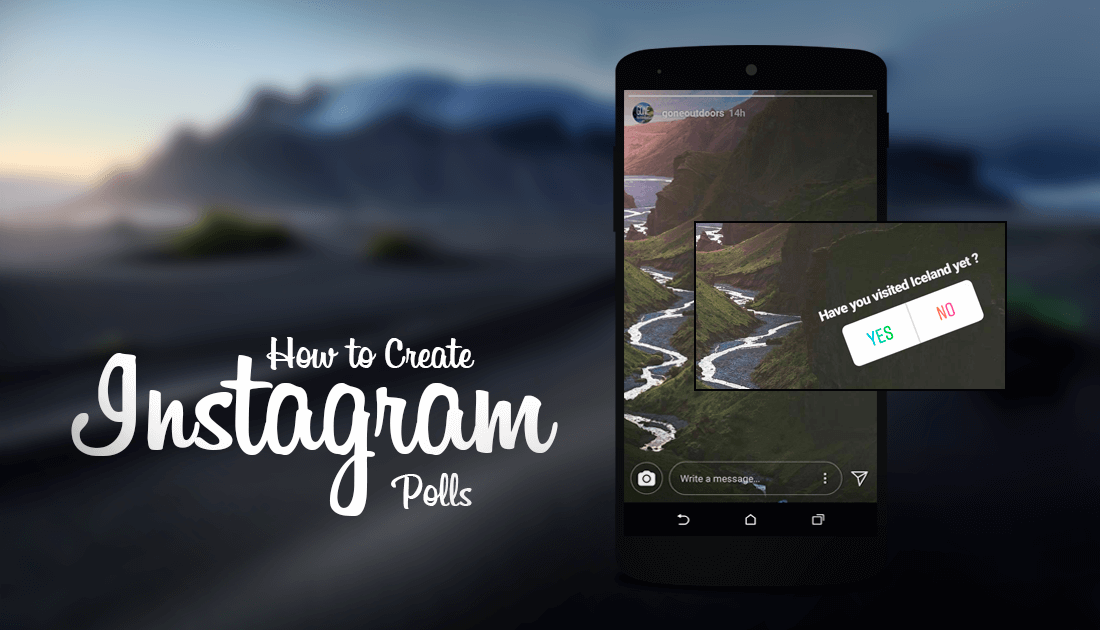 How to Use Instagram Direct (DM) From Your Computer.
The ability to run surveys and polls on Instagram has been a hotly requested feature for a long time. And surprisingly has taken an eternity to be implemented. If you haven't seen the feature in use on Instagram already or can't quite figure it out, it's quite easy to use. For the initial release surveys/polls will only have two possible answers, for example: Yes or No, Left or Right, Red or Black. (you are limited to two options, however, what they are is entirely up to you)
Instagram surveys can be added alongside photos and videos published as Instagram Stories thanks to a new Sticker called Poll. Once added to your story, you are able to configure the question asked and modify the two answers users get to choose from. When the story is published, anyone who is following you or has been granted access to your stories can vote in the survey. Now you know the basic concept behind Polls and how they work, below is the guide showing you where to find and how to use Instagram surveys.
How to Start an Opinion Poll (Survey) on Instagram. (Android & iOS)
To start, the first thing you need to do is make sure you have the latest version of Instagram installed on your device. Simply open your App Store and check for updates to do so. Once you have the correct version, open the Instagram app, swipe the screen from left to right and access the Stories Camera. Here you can take a new photo, video or upload something from your gallery. Once you have your content sorted, you will be directed to the editor screen, where you will need to tap the smiley face icon located in the top right of the screen, the icon where you normally access your stickers.
On this screen, you will see a new sticker named Poll, tap this once to add it to your Story. The next step is where you will customise your Polls question and answers. First, type the question you would like to ask, keeping it simple is best. Next, tap on the answer options below the question to change them. You can change the default answers from Yes or No to anything you like. For example, if you are posting a split picture of yourself wearing a Red dress and a Green Dress you could make the answer options Red or Green.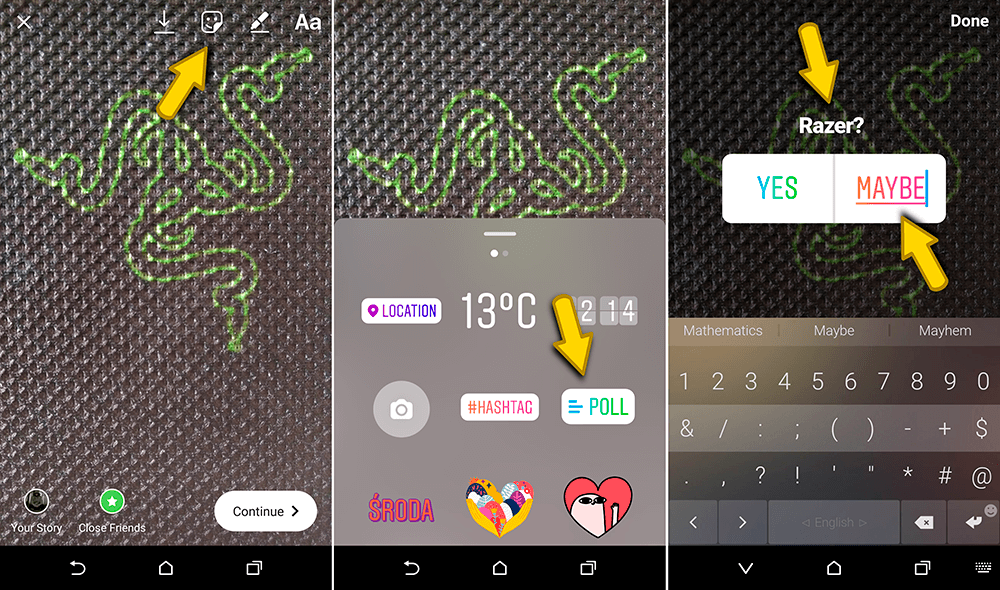 When you have everything set, click Done in the upper right corner of the window. You can now drag the survey to the position you would like it to display on your Story, as well as adjust its size using the pinching gesture. You can now make any other changes you want to your story. As soon as everything is to your liking, post your story as you would normally.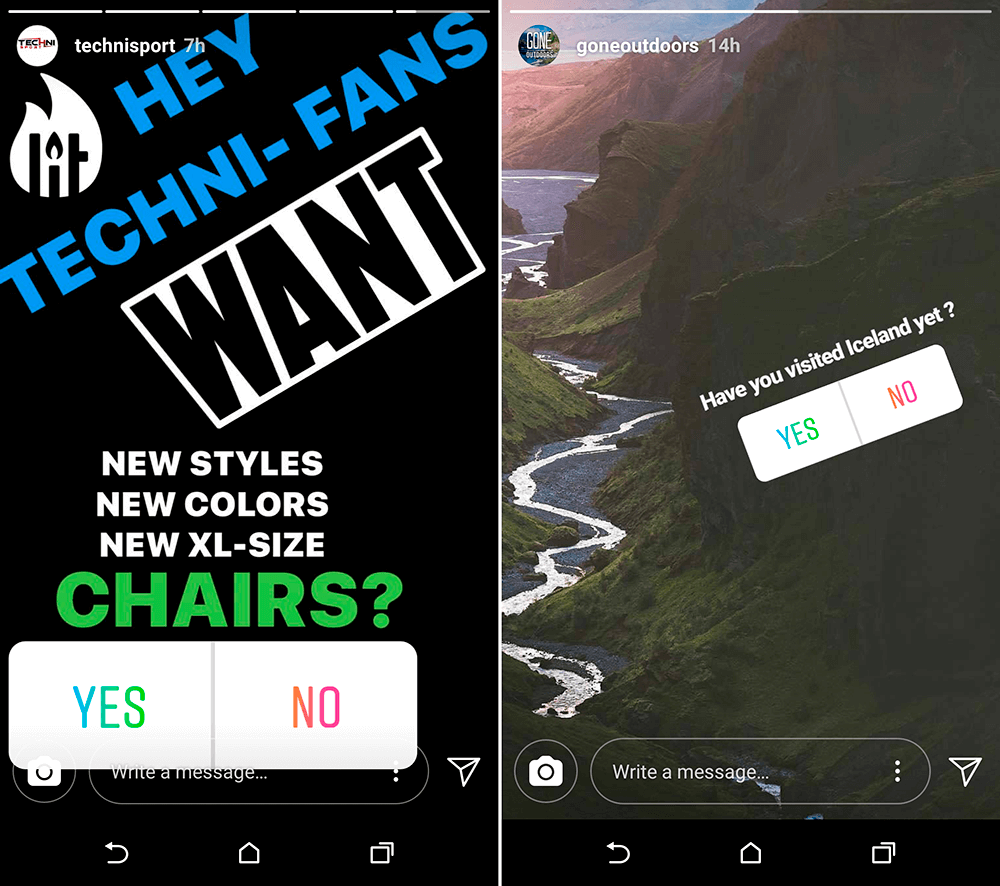 Once published, anyone who has access to your story will be able to answer the question asked in your poll. Voters can view the results of the survey for a brief moment after voting. As the poster can keep track of the votes as they roll in. As the survey poster, you can also access specific statistics about the survey, such as who has seen it and how each user voted.
To find these statistics, swipe up from the Survey screen. It's also important to mention that your Stories privacy settings will directly impact how much information you can see and how many people are eligible to take part in your survey/poll.