At the end of 2016, Downloadsource.net showed you how to get your year in review video. In 2017 we are back again, this time with Facebook's new video compilation, a celebration of friendship day #friendsday. You may be wondering why today? It's not officially friendship day right? Correct! Today is something slightly different, today is Facebook's 13th Anniversary.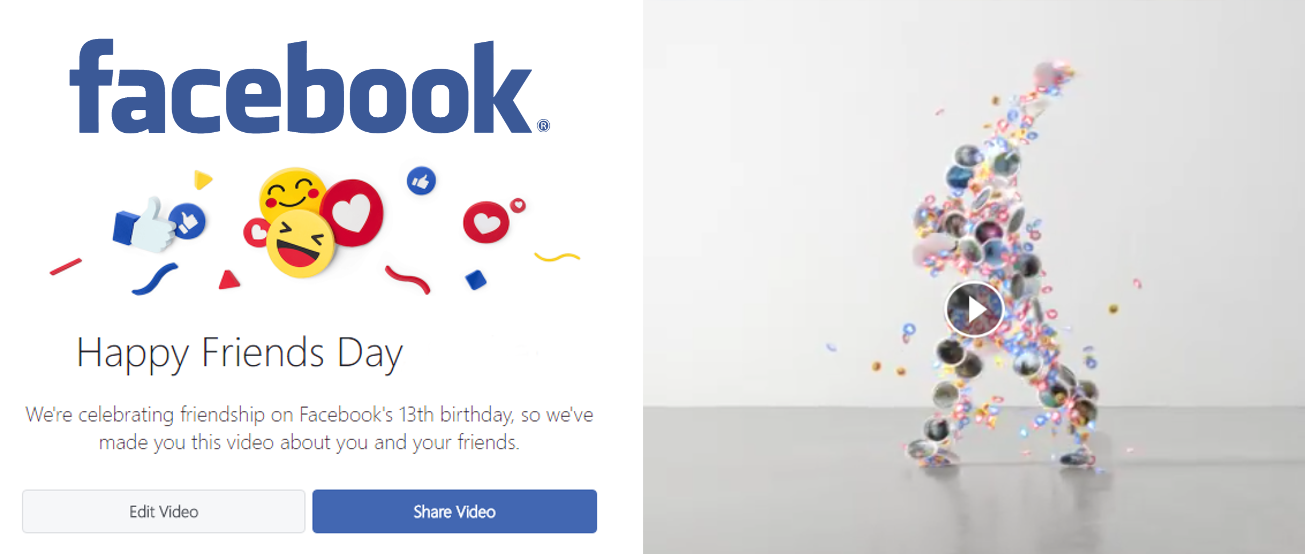 How to Make Sure Your Facebook Account is Properly Secured.
As with the last video compilation, Facebook Year in Review, Facebook's Friends Day Video has a very similar process. The main difference this time, however, is that the video is more focused on the friends you have made along your entire Facebook Journey, not just the year that was.   
As is tradition, Facebook likes to put all this happy, funny, joyous stuff into a short video, which you can edit, then share with everyone in your network. The video also allows you to adjust quite a few things such as the photos and friends you wish to appear in the video. This time around they have also added the option to upload new pictures that you might not have stored on Facebook, from places like your computers hard drive or phones storage. With all the details out of the way, let's show you how to get started on creating your masterpiece.
How to Create Your 2017 Facebook Friends' Day Video (#friendsday)
This time around Facebook is directly notifying users that they can now create their own Friends' day video. As soon as you log into your account it should be the first thing at the top of your page. Oddly though not all Facebook users have been able to get access to the video. If you are one of the people who are having trouble accessing the video, you can get access from the link below.
https://www.facebook.com/friendsday/
When you arrive at the site, you will see a similar screen to Your Year in Review and a pre-created video showing your Friends day story. If you click the play button you will be able to watch Facebookscomputer-generatedd version, which is quite a cool little video. If it doesn't really have a personal feel to it, feel free to add content and change things up a little by clicking Edit Video.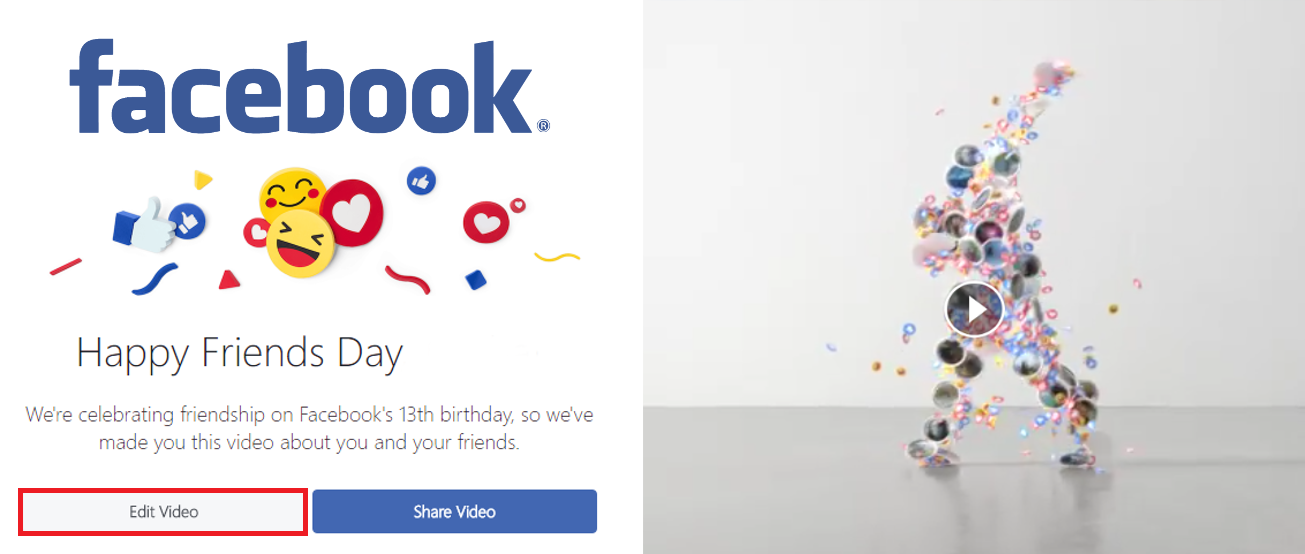 Clicking this will open a new window where you can reselect your profile picture. The picture that will be displayed on the videos cover. The next section of the editor allows you to choose the photos you want to show in the clip, you will have 5 to choose from. If you don't like any of them, click on the one you want to swap out and replace it with anything you like, you can choose anything from your profile or upload from another source such as your phone or hard drive.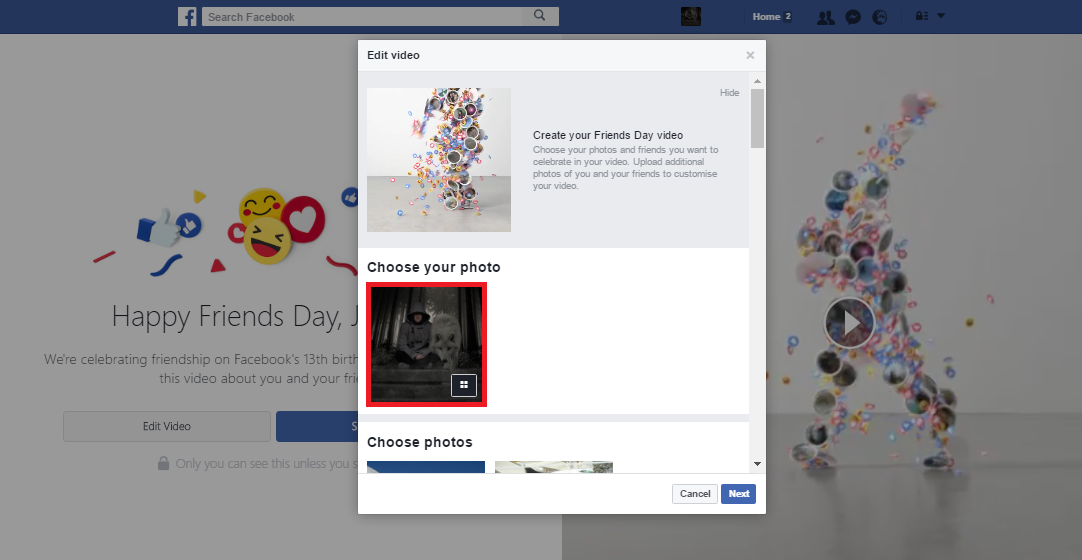 The next section down is where you are able to edit the friends you want to appear in your video, again the list is pre-generated, so if you wish to add or remove someone just click on their name and select someone new to add. Those friends current profile pictures will be displayed in the video.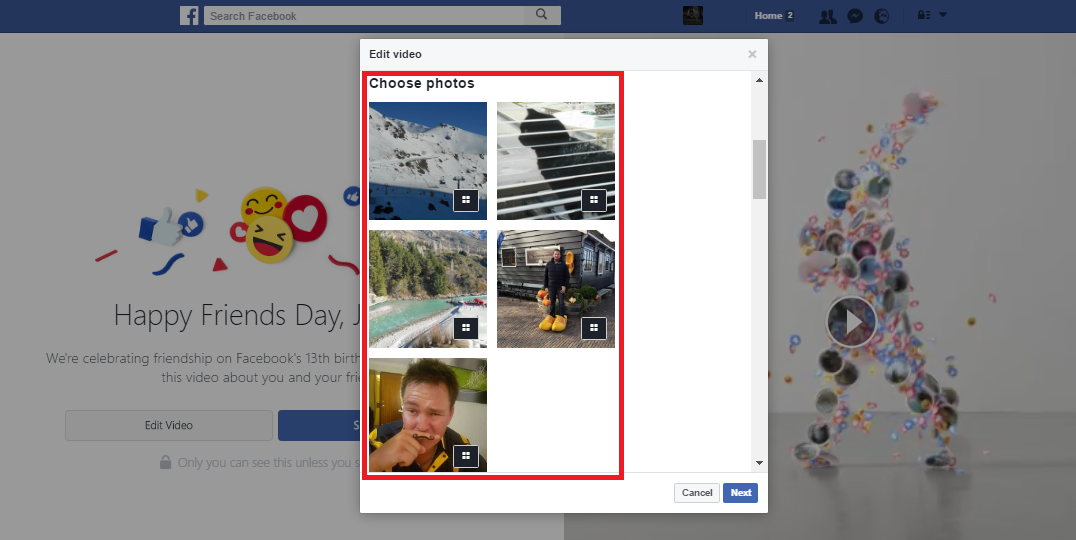 Once you have customised all of your pictures and added the people you want to your video, click Next. This will jump you over to the publication page. Here you can add a description to your video, add a mood, emojis and tag any friends you want. As well as this, you will also be able to make some adjustments to your privacy settings.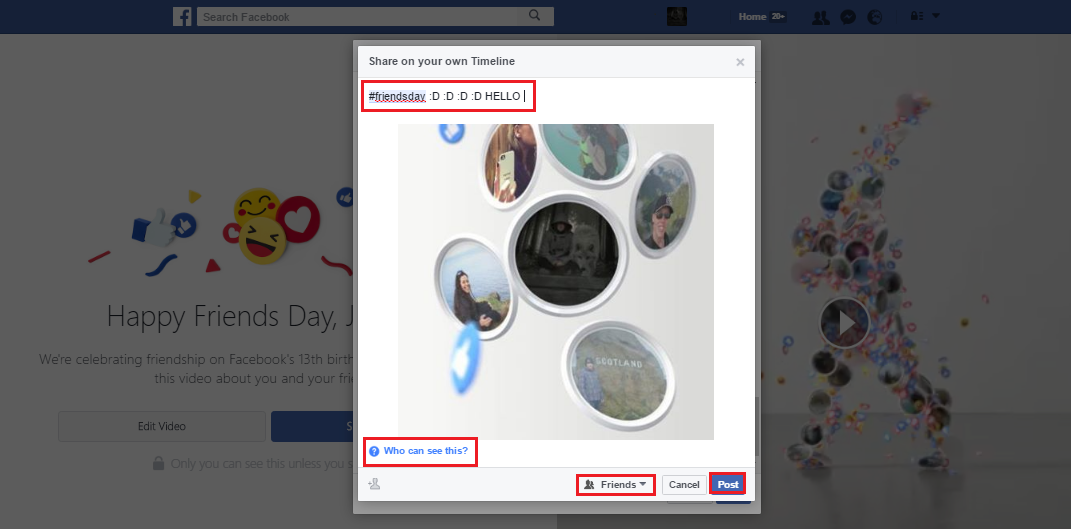 That was the final step of editing, now your video is ready to Publish. Click the Publish button and it's done. Your Friends day video will be free for your friends to view, and published on your Facebook profile. If you wish to change any of the privacy settings at a later time, you can do this from your timeline.  
Happy Facebook Friendship day. #friendsday