If you are a big fan of customizing the look and feel of your computer, especially your Internet browser, this article will show you how to use Firefox Color. A new, experimental feature being tested by Mozilla, which allows you to create your own fully custom Firefox browser theme in only a few minutes.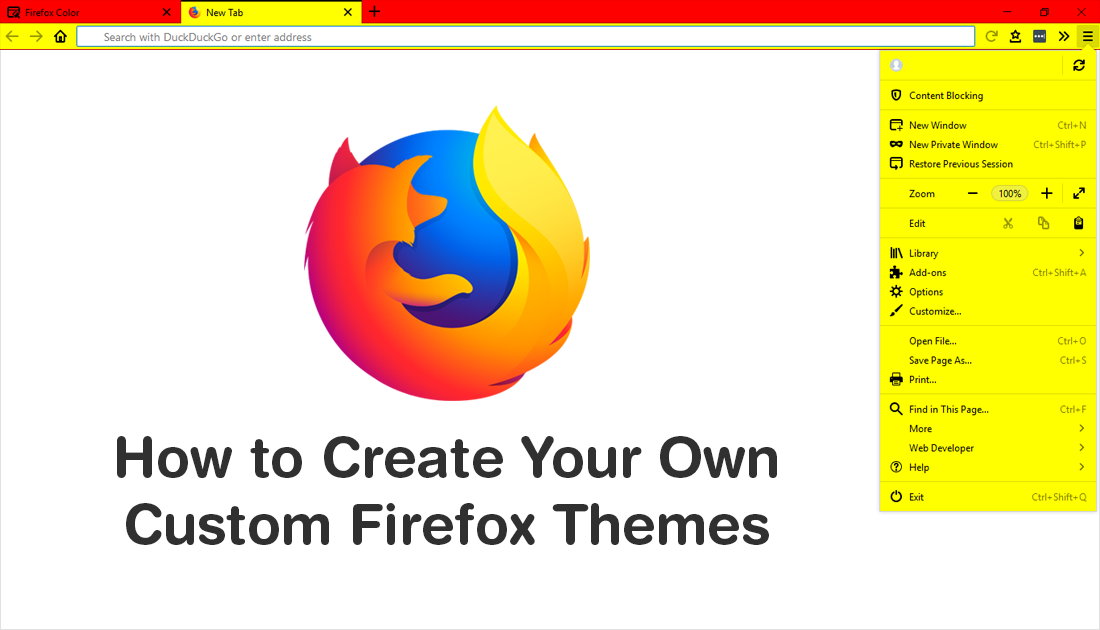 How to Turn Off Quick Find on Firefox 63. (Disable Quick Find on Firefox)
Even though Firefox isn't the most popular browser on the market it is by far one of the best and certainly the most under-rated. It's clean, exceptionally fast, secure, privacy-conscious, and uses far fewer system resources than most of its competitors, including Google Chrome. What makes Firefox even more appealing is the fact the browser's interface is quite customisable.  
Admitadely Chrome and other browsers allow you to customise their browsers, with custom themes and extensions, however, none goes as far as Firefox. On Firefox you have the ability to customise themes as well as a large portion of the interface, with options to move icons, search bars, spacers etc.
Taking customisation further, Mozilla has also added a feature to Firefox called "Firefox Colors", which allows you to fully customise almost every part of the browsers colouring, with the exception of the Options menu and New Tab page. That being said, both of these areas are under consideration and will hopefully end up included in the customisation tools official release. Make sure you check out the official promo video below.
 Related: How to Make Firefox Match Your Windows Theme Settings Automatically. (Dark or Light Themes)
Getting Started With Firefox Color. Creating Your Own Firefox Browser Themes.
To start creating your own custom Firefox theme, you'll first need to visit the Firefox Color homepage and add the Color extension to your browser. Once you have done this, you'll have full access to the colour tools.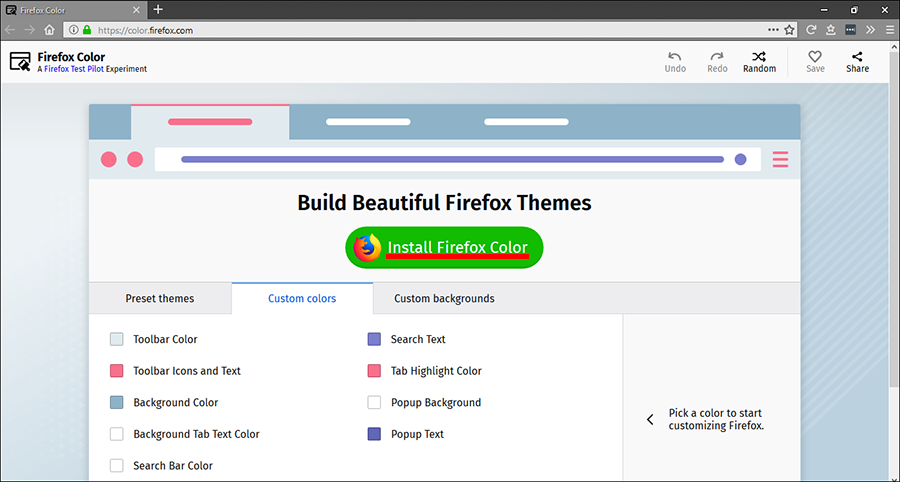 Now that you have the Firefox Color extension, you can start customising your browser. On the main page, there are four main options.

Preset Themes: Lists an assortment of randomly generated colour themes.
Custom Colors: This is where you can change the colour of any aspect of the browser and where you will be doing most of your theme work.
Custom Backgrounds: Allows you to add custom images to use for interface backgrounds. However, it also has a long list of textures available.
Saved Themes: Where all of your custom saved themes will be stored for you to quickly switch between.
After you have browsed through the options, all that's left to do is start creating your own theme. After you have done so, click the Save icon (heart) in the top right-hand corner and your theme will be saved to the Saved Themes tab. You can also use the Share icon next to save to share your theme with anyone else who is using Firefox Color.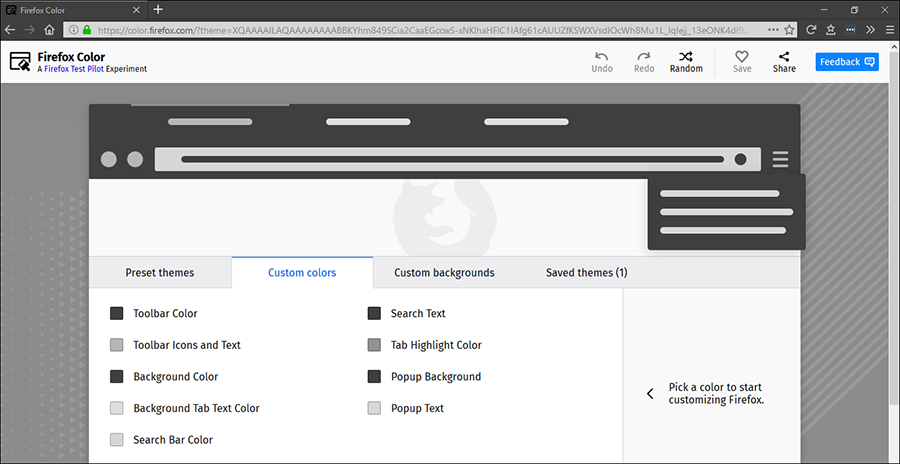 I would also suggest using the Feedback option in the very top right-hand corner to send any requests through to Mozilla. I asked for the ability to customise the colour of the Options, Customise and New Tab pages as well. It has always been frustrating for these screens to remain bright white when you are working on a dark theme. Feel free to post some links to your custom themes in the comment section, we're always curious to see what people come up with.