If you are using YouTube and have recently had some problems with Copyright claims on your content don't panic! Copyright claims on YouTube are commonplace and something everyone gets at some stage. The good news is that YouTube has a ton of tools available to guide you through the process and resolve any copyright issues that arise. Trim, Mute, Replace Dispute your way out of any copyright claim on YouTube.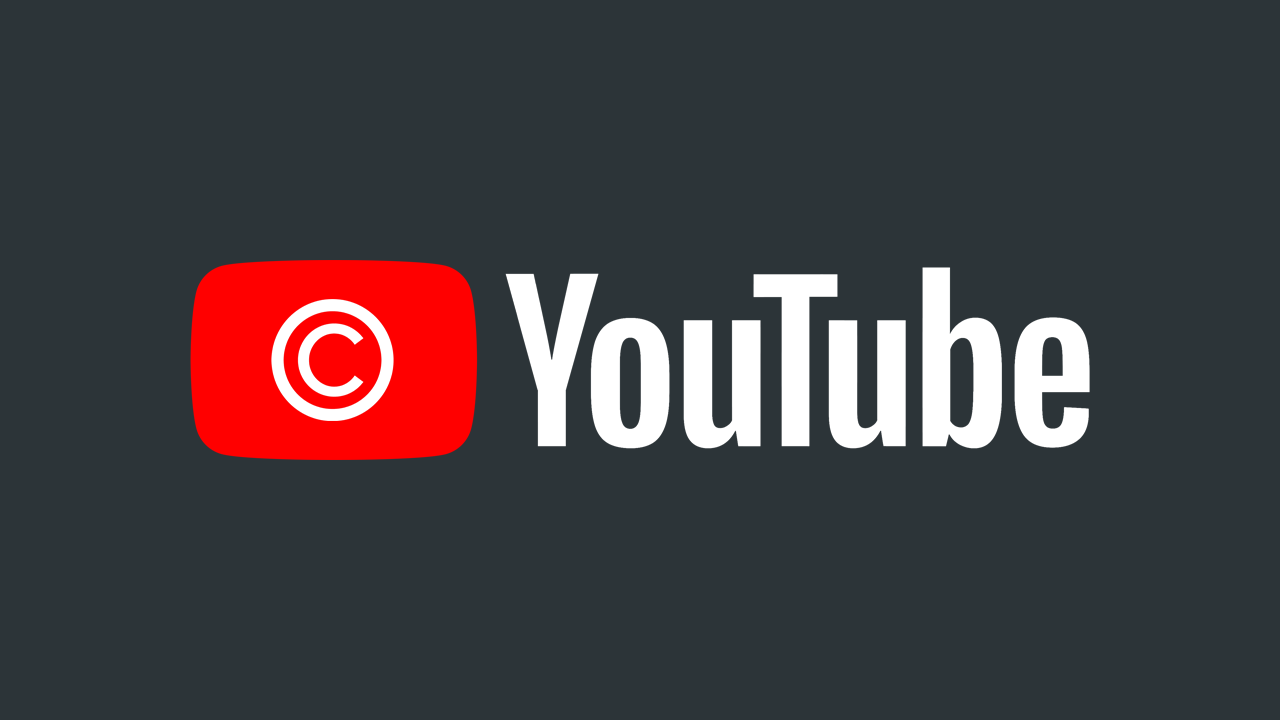 Related: How to Effectively Dispute Copyright Claims on YouTube Videos.
YouTube is a popular platform for hosting and sharing videos, and many users upload music to the site as part of their content. However, in order to protect the rights of copyright holders, YouTube has implemented a system for detecting and handling copyrighted material on the site. If your video contains music that has been flagged as copyrighted, you may receive a notice from YouTube asking you to take action.
If you receive a copyright notice on one of your YouTube videos, you have a few options for dealing with the copyrighted content. First of all, you should be prepared to fight for your content, so long as you haven't blatantly breached copyright laws…. In recent years, there has been an increase in the number of fake copyright claims being raised against certain YouTube channels and videos. This is a serious issue, as it can result in videos being taken down, channels being penalized, and revenue being lost for creators.
One of the main causes of fake copyright claims is the ability for anyone to file a claim on YouTube, regardless of whether or not they actually hold the copyright to the material in question. This has led to some individuals and organizations filing false claims in order to take down videos that they dislike or that compete with their own content.
Beware of YouTube's Copyright Claim Scammers.
There are also situations more recently where individuals and companies register music and more commonly sounds as copyrighted content. Once this occurs if that sound, music, noise, etc are detected by YouTube any video that is using it will be notified about a new Copyright Claim. The individual or business will then attempt to have the monetisation of that video diverted to them. It's a new and horrendous bad scam taking place on the platform. Sadly YouTube is yet to do anything about it.
So how do you Solve YouTube Copyright Claims: Trim, Mute, Replace, Dispute, or Purchase?
To do this, you will need to access the video editor in your YouTube account and remove, replace, trim or mute the section of the video that contains the copyrighted music. You can also Dispute the claim. However, for that, you'll want to check out our in-depth guide.
You can do this by going to YouTube Studio > Content, hovering your mouse over Copyright claim and selecting See Details.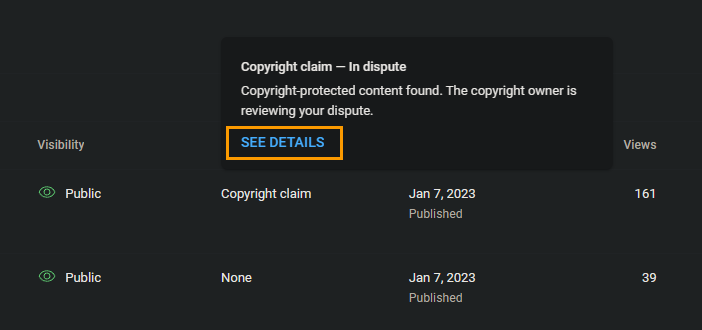 Now on the new page that appears you will see some details about the copyright-affected content. A lot of the time the Song name and artist is different to the source that you have used.
Here, click the three dots on the right-hand side of the entry and select one of the following options: Trim out segment, Replace song, Mute Song, from the list.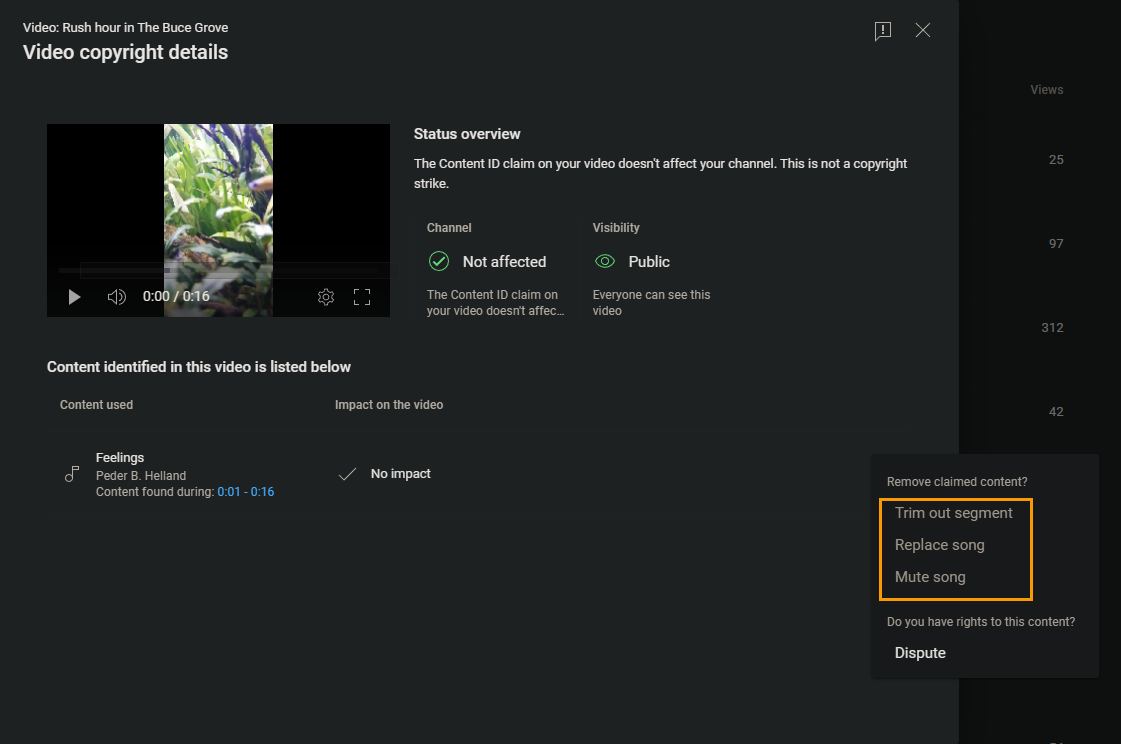 Finally, just use the YouTube Editor to customise that portion of your video. All of the options are straightforward, however, it can be a little tricky to line music up properly so persist with it until you get everything perfect.
Prevention is better than a cure…
Don't forget that copyright laws can vary depending on the country, and what may be considered copyrighted in one country may not be considered copyrighted in another. YouTube's copyright system is also not perfect, and you may receive a notice in error (which happens all the time) If you believe that your use of copyrighted material falls under the doctrine of "fair use," you may be able to dispute the notice and keep your video on the site. Sadly this is a hit-and-miss process as YouTube usually just removes the content to be safe.
To avoid copyright issues on YouTube, it's best to use music that you have the rights to use, such as music that you have created yourself or music that is in the public domain. You can also purchase licenses for music from online libraries and use them in your videos. Additionally, many popular songs can be found on YouTube's Audio Library, with pre-approved usage. So there's no need to deal with any license drama. Plus there are always places like Pixabay and Chosic, just make sure you download the license/certificates to upload to YouTube if any issues arise. You can find out how to upload and use licenses and certificates here.