Telemetry data collection is one of the least worrisome data collection types commonly found on devices and in software. However, as with all data collection, you may feel it is an invasion of privacy or something you'd rather not partake in, so thankfully, come Windows update 1803, Microsoft will be allowing all collected telemetry data to be deleted on Windows 10 computers.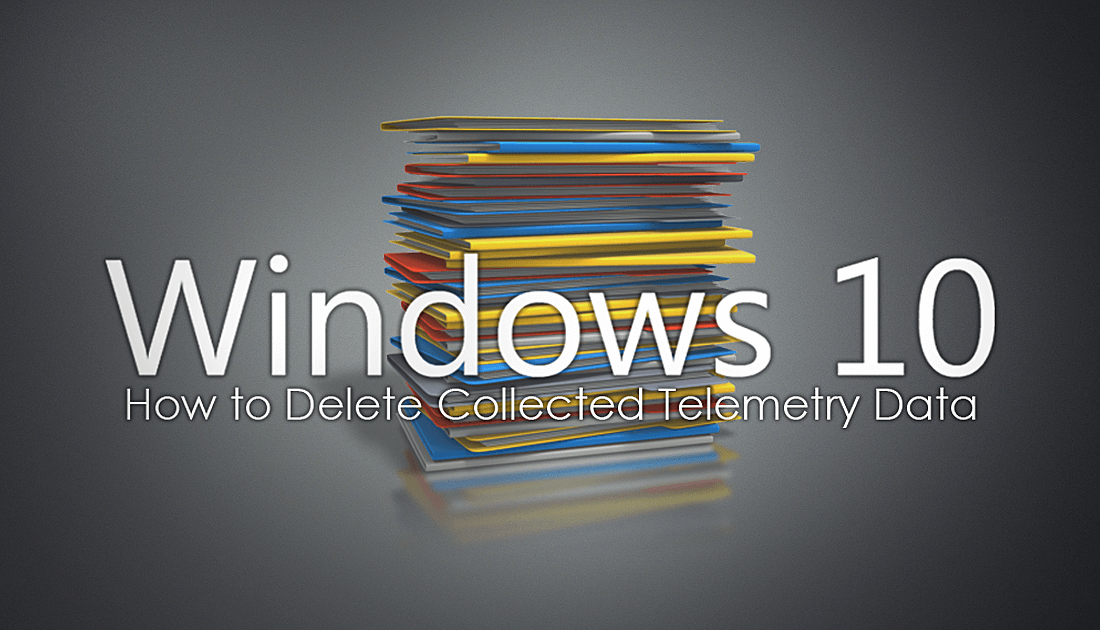 How to Find Out the Version Number of a Program or App on Windows 10.
Programs, apps, games, browsers, phones and just about every other tech device connected to the Internet has the ability to collect small amounts of telemetry data, which is then sent back to the manufacturer. Most of the time this data is hardware and performance-based however on occasion it can contain user usage data.
The data collected is generally used to improve stability and identify bugs across a range of different systems and environments so your contribution is extremely helpful to developers, especially when you log error reports. Although this information is useful for developers, it isn't necessarily something you may want to share, so Windows has now included an option which allows you to delete all collected telemetry data.
Related: If you are a Firefox Quantum user, Mozilla also has telemetry data collection enabled by default, so you may wish to disable this at the same time. For a full guide on disabling telemetry data collection on Firefox, check out the link below.
How to Disable Telemetry Data Collection on Firefox Quantum.
How to Delete Telemetry Data Collected By Window 10.
Although this option isn't yet readily available on all current versions of Windows 10, it is included in the next update due to be released very soon, so you might as well familiarize yourself with the option. To begin, open the Windows 10 Settings menu, go to Privacy, then Diagnostic & Feedback. On this screen, click Delete under Delete diagnostic data.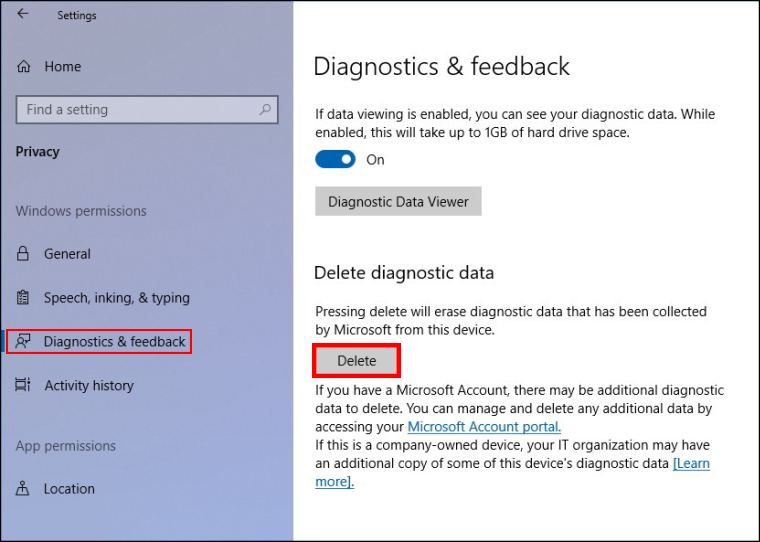 Below the option to delete there is also information on deleting further collected information which may have been collected. If you are serious about removing everything, I would suggest following the link provided.

Note: If you are using Windows 10 from a local account and not a Microsoft account, you won't have to worry about using the link.
Once the deletion process has finished (usually instant), you can close the window and proceed to use your computer as normal. If you would like to take things a step further and delete more stored information about your usage, check out our guide on:
How to View and Delete Your Windows 10 Activity History. (Browsing History, Search History, Location History, Voice Activity, Cortana's Notebook & Health Activity)