If you are a long time Facebook user who has neglected to clear out your message inbox, this article will show you how to quickly and easily get the job done without having to individually remove every message.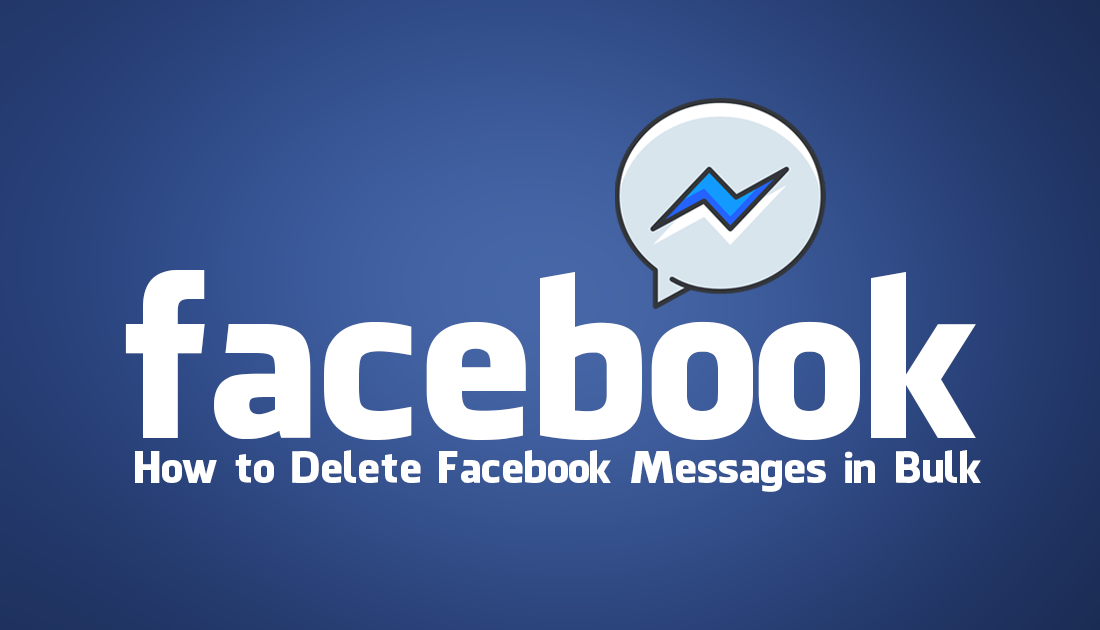 How to Use Firefox Monitor to Check if Your Email Account Has Been Compromised.
As Facebook has been around for more than 10 years now, there's a good chance you have amassed a ton of messages in your inbox, which you have been too lazy to delete because of the time involved doing so individually. Although Facebook still hasn't introduced a feature that allows you to quickly and easily 'select all' or 'select desired' messages to delete, there are quite a few different tools you can use to do so.
The only catch in this process is that you will need to access Facebook from Google Chrome as all three of the options below require the use of extensions. If you have a Twitter account, you may have used similar tools to bulk delete tweets from your account.
Related: How to Stop Google Chrome Automatically Signing in With Your Google Account.
First up and the most popular of the three Chrome extensions for managing Facebook messages is Delete All Messages for Facebook. This extension is one of the quickest and easiest ways to remove messages from your Facebook inbox. Simply add it to Chrome as you would any other extension, then click the extension icon to get two different deletion options.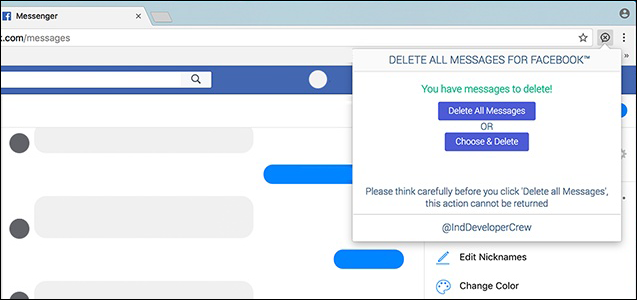 Delete All Messages: This option will let you delete every message from all your FB Messenger chats. It's a complete format tool, so it won't leave anything in your inbox, so make sure you use it wisely. Once your messages are gone, they are gone for good.
Choose & Delete: This option is by far the safer and lets you select Facebook messages individually to delete. Simply place a tick in the box next to any messages you'd like to delete and they'll be sent to oblivion after a confirmation.
Option 2: Delete Facebook Messages in Bulk With "Messenger Cleaner"
Messenger Cleaner is another easy Chrome extension you can use to quickly and easily clear your Facebook message inbox. Although it doesn't have as many users as Delete All Messages for Facebook it works in a very similar manner and is equally as good. Simply add Messenger Cleaner to Chrome, click the icon then choose if you would like to delete your entire inbox or just selected messages. Again remember that once you wipe your Facebook message inbox, you can't restore the messages.

The final extension you can use to clear your Facebook message inbox in bulk is called Fast Delete and takes the sledgehammer approach by only giving you the option to clear your entire inbox indiscriminately. Once you have added the extension to Chrome, click the icon, then delete your messages. Don't forget that once you delete your messages, they are gone forever.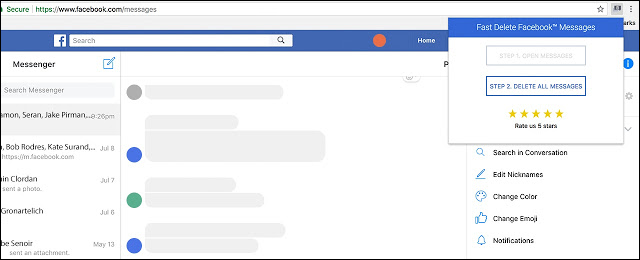 Conclusion.
Regardless of the extension above you use to clear your Facebook inbox, I would suggest simply using it to wipe out your inbox then uninstall it. There's really no need to keep an extension installed that you will only use occasionally. Although it may not seem like it extensions are some of the top resource users of Chrome. Don't believe me? Check out: How to Stop Google Chrome Using So Much Ram.