If you are somebody who does a lot of downloading and deleting or someone who just uses a lot of disposable files for work. You're probably sick and tired of having to delete files and documents twice. Something you may not know is that you can actually bypass the recycling bin altogether and it's quite simple.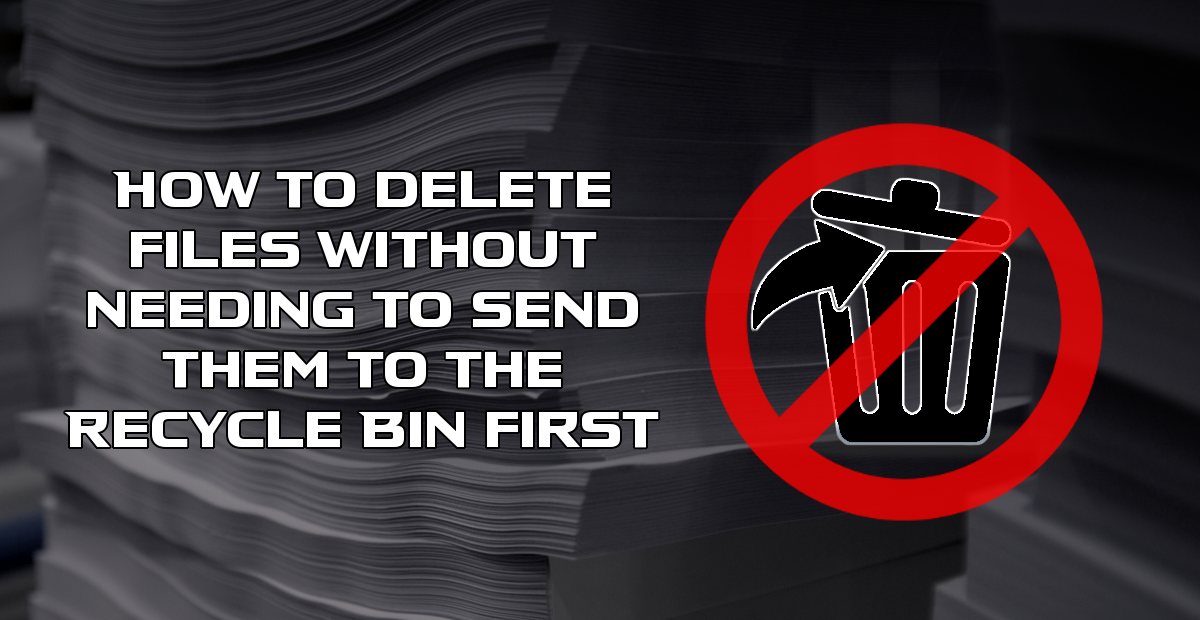 How to Add a Recycling Bin to Your Android Smartphone or Tablet. 
Generally, people are huge fans of the recycling bin on Windows, it has always been the savior when accidentally selecting and deleting important files or photos. If you are not this kind of person and never accidentally delete stuff and would like to get straight to the point of never having to see files twice, below you will find all the steps you need to avoid using the recycling bin. 
Option 1: Deleting Files and Bypassing the Recycling Bin on Windows.
This method is very simple, however, will mean that All files you delete will be gone instantly, there is no chance to restore them. This is done by changing the properties of the recycle bin to allow you to delete files directly. To start using this method, go to the recycling bin icon on your desktop, right-click, then go to Properties. In the Recycle Bin Properties section, change the selected box to Do not move the files to the Recycle Bin this will now bypass your Recycle bin completely.  Alternatively you can adjust the custom size to whatever you feel will work best for you.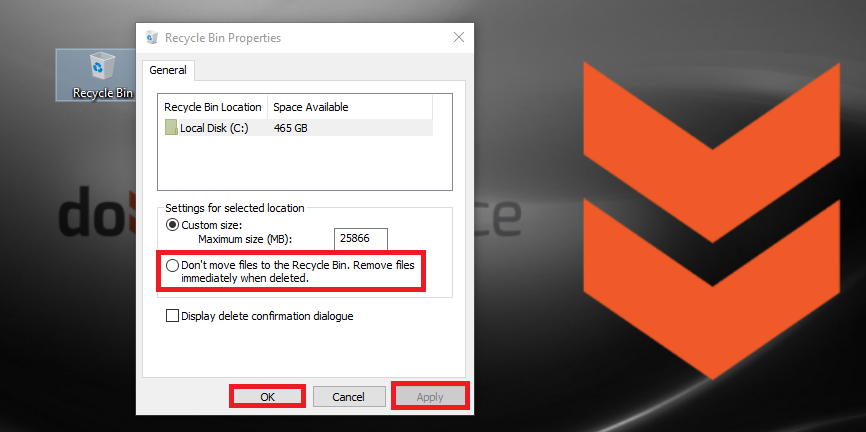 If you wish to reverse this at any stage just change the box back to custom and set the size relatively high, by default Windows 10 is set at "25866"  
Option 2: Deleting files individually and bypassing the Recycling Bin on Windows.
If the first option is a little too brutal and permanent for you, you can opt to delete files individually and still bypass the Windows recycling bin. In order to do this, find the file or files you have decided to delete right-click on the individual file or one of the files from the group that you have selected and proceed to delete as normal, however rather than clicking delete or pressing the delete key. Hold down the "Shift Key" at the same time as you click delete or press the delete key. This will tell Windows that you do not wish to send the file to the Recycling bin.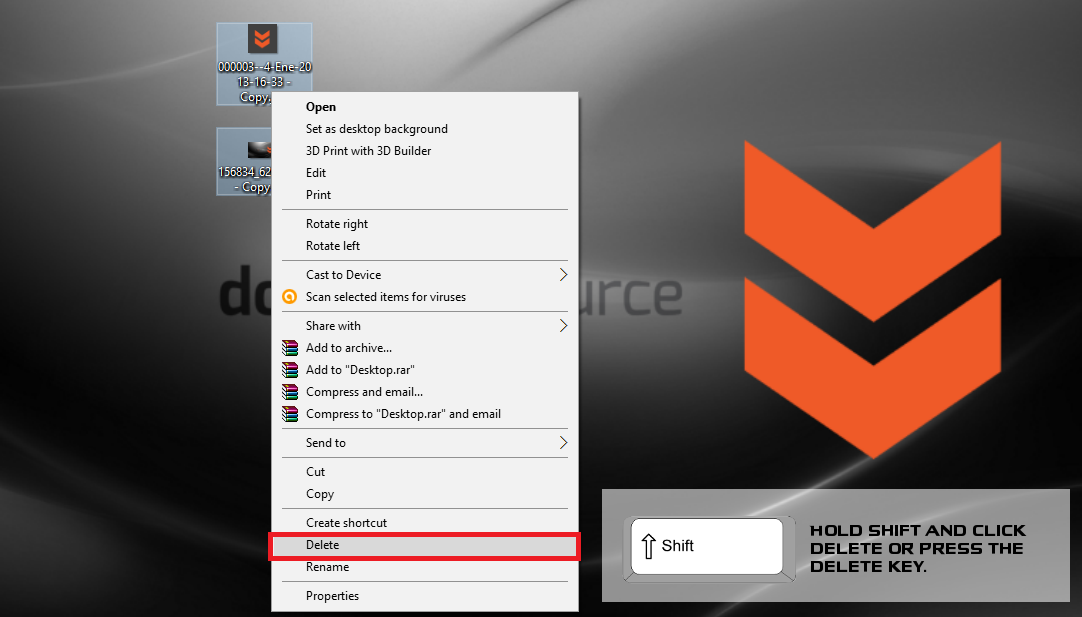 Option 2 is a safer option to use when deleting files as you can be more specific with when you wish to use the function. Possibly saving you some heartache. If you do however delete something permanently from the recycling and would like to recover it, we have a tutorial covering the topic here:
How to recover accidently deleted files from your computer or smartphone.
Keep in mind that if you do need to recover deleted files from your computer, phone or SD it is best to limit use as much as you can on the device in order to improve your chances of a successful recovery. 

Note: Prevention is always better than a cure.