If you are using Microsoft Teams and would like to find out how to delete your search history from the service. This guide will show you several different ways you can do so. Remove Microsoft Teams search history from the browser version, mobile version, and PC version. Although your Teams Search data probably doesn't show anything sus, it's always to know there is an option to delete it.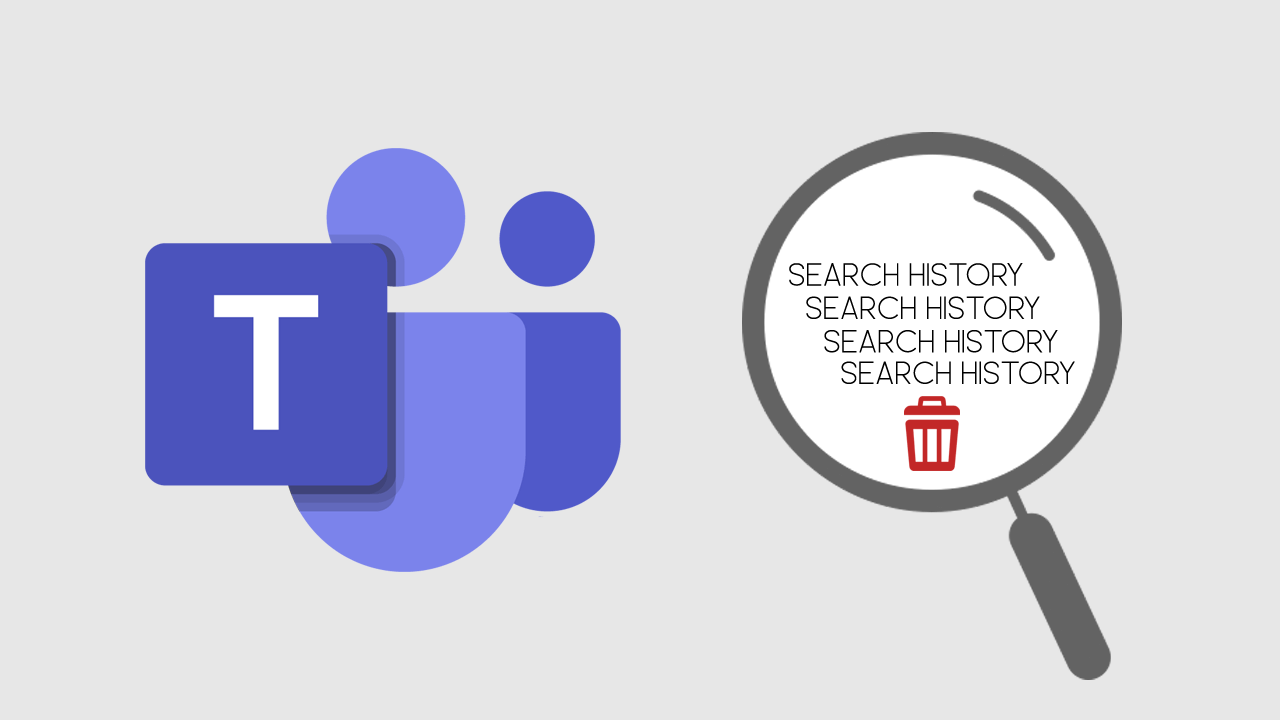 Related: How to check the role or title of members in Microsoft Teams.
Microsoft Teams has a lot of features and functions that make it a very powerful tool to use when you are required to work from home. The only problem with it is that it isn't the most userfriendly platform on the market. From my personal experience using Teams when it first released, most meeting time was spent walking new users through a maze of options and features that should have been in easier to reach places. 
After you've gotten used to the way Teams works, it's easy to see why it has become such an important piece of software for businesses who have team members working remotely. It also has quite a few hidden features that people don't generally use because of their less than ideal placement within the interface. For example, did you know that you can actually delete your Teams search history? Nope? I didn't think so. 
How do you delete Search History from Microsoft Teams? (Desktop version)
As most people are using Microsoft Teams from their desktop or laptop PC we'll start with the process for removing History on that version. To begin make sure Microsoft Teams isn't currently running on your PC.
Now that Teams isn't running open File Explorer and copy and paste %appdata%/Microsoft/Teams into the address bar and press enter.
Next, open the Local Storage folder and delete everything inside. Pressing Ctrl+A will allow you to select everything quickly and easily.
When you open Teams again, your history will be cleared.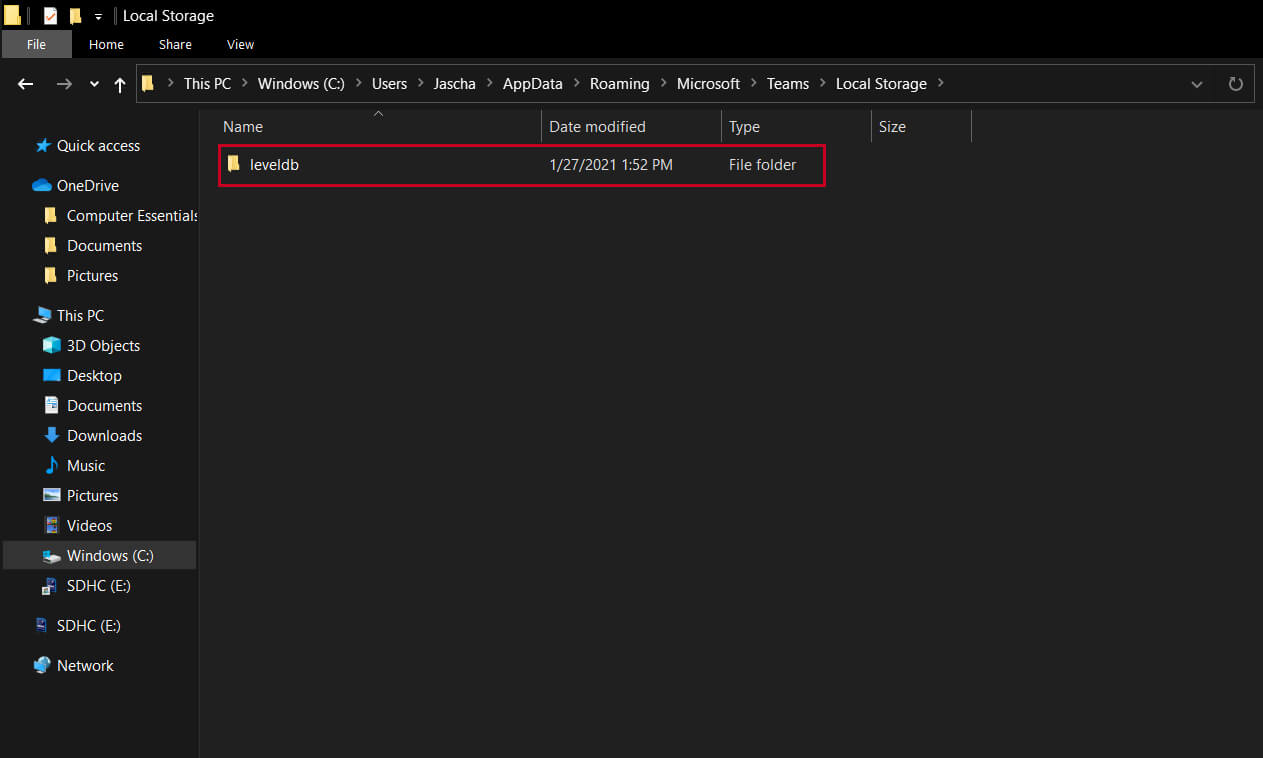 If you are using macOS or Linux, the process is very similar. Simply delete everything inside the Local Storage. Linus users can find it here: $HOME"/.config/Microsoft/Microsoft\Teams and on MAC, you can find it at ~/Library/Application Support/Microsoft/Teams.
How do you clear your Microsoft Teams history from your web browser?
Generally, if you want to clear your search history from your browser, you simply do so from your browser settings. If you only want to remove a very specific portion of data from your browser cache you'll need to do the following. 
First, go to the Teams website and press F12 to open Developer Tools. Next, go to Application.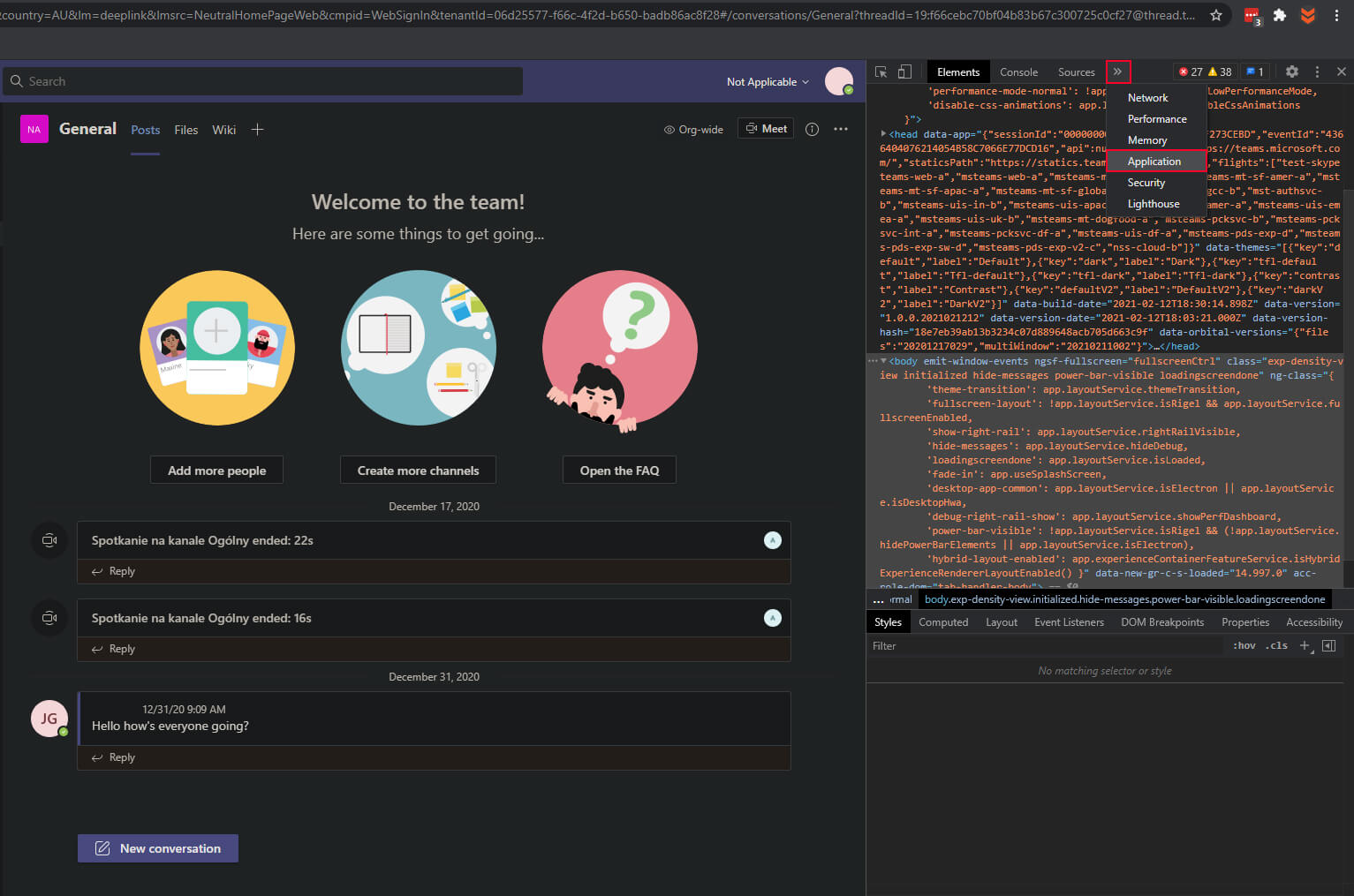 Using the dropdown menu, then click Storage. Now find Local and session storage uncheck all the other options, then click Clear site data.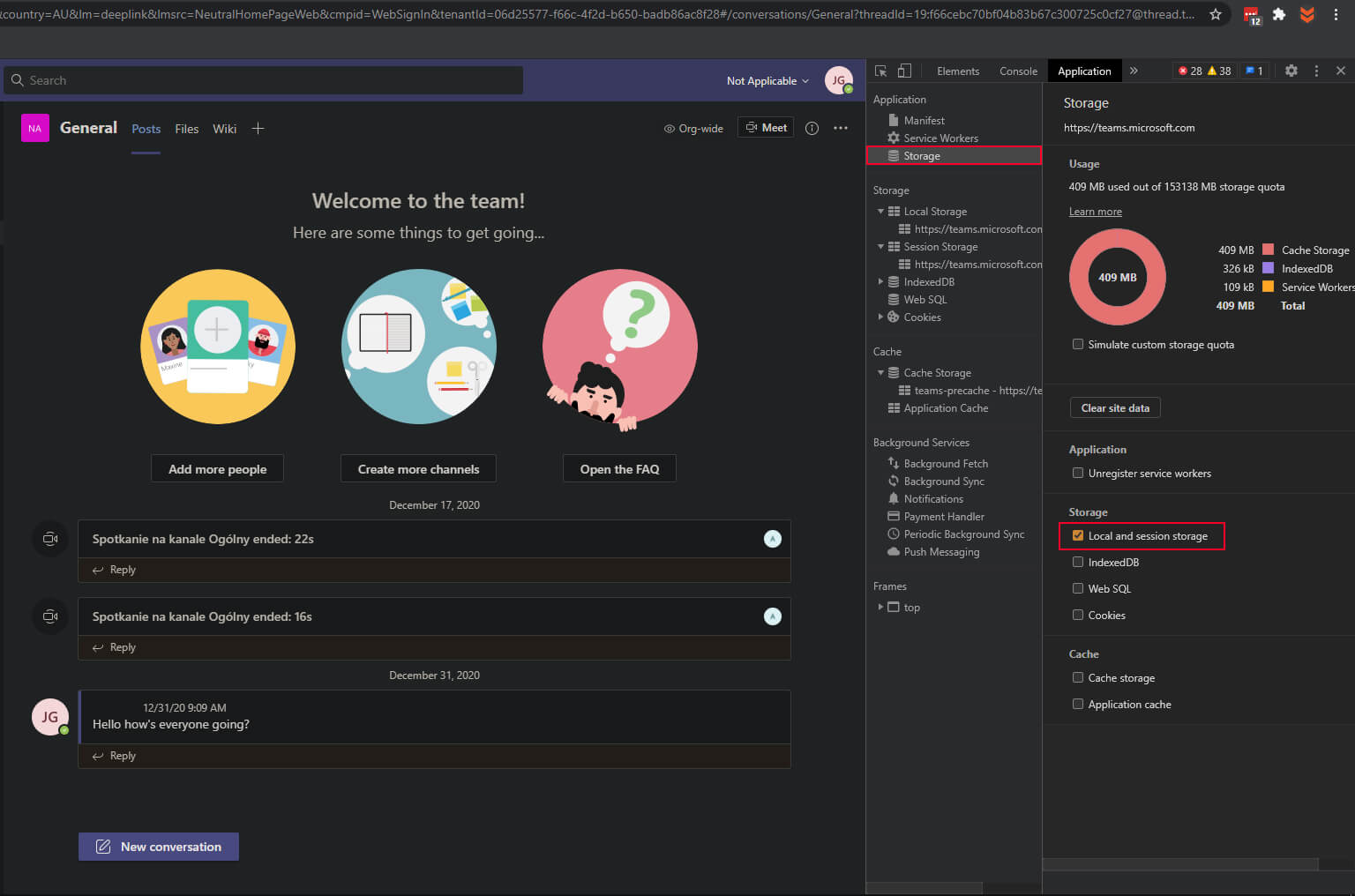 Once you reload the page, everything will be working normally again. 
How do you clear your Microsoft Teams search history on Android and iOS.
If you are using a mobile device the process is super simple, just click the cross next to any searches you have done using the search bar. Just remember that this process only removes content from your local devices and not all over instances.