Unfortunately, on Windows 10 all previous methods of safely removing Cortana have been crushed and it seems she is here to stay. Thankfully if you are using Microsoft Launcher on your Android device, Cortana hasn't yet been made immortal, so follow along and learn how to completely disable/remove Cortana or simply customize what she can do.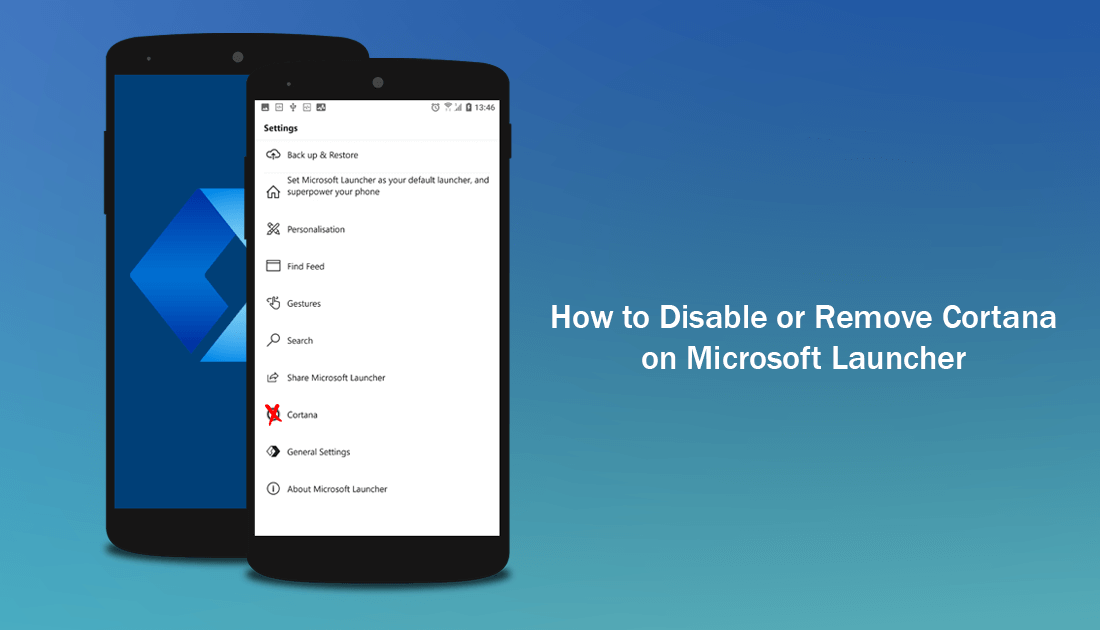 The Best Way to Control Android Devices From Windows Without Apps or Root.
Cortana is one of the most controversial components of Windows 10, some users love the integration, whilst other would rather completely erase her from the operating system. In previous versions of Windows 10, it was relatively easy to remove Cortana without losing any system stability or functions. Now though, this isn't possible with almost all methods of removing Cortana causing instability or damaging some of Windows core components.
In contrast, for the time being, at least, the mobile version of Cortana contained in Microsoft Launcher can be completely disabled/removed and/or customized. If you are currently using Microsoft Launcher and didn't even know she existed, you'll find all the steps to make some changes to Cortana below.
How to Disable and/or Customize Cortana on Microsoft Launcher.
To begin making some changes to Cortana on Microsoft Launcher find and tap on Microsoft Launcher Settings (Press and hold the home screen and tap on Launcher Settings if you have removed the home screen icon).When you have the settings menu open, tap on Cortana. Inside this menu there are several options:
Set Cortana as voice input on Search and To-Do card: Enables the assistant in the search widget and To-Do cards.
Connected Services: Gives Cortana access to other services like Office 365.
Receive notifications: Cortana will surface notifications for reminders, traffic updates, and more.
Show Commitment dynamic card: Allows the Cortana to scan and surface dynamic cards to remind of previous commitments you made.
To disable Cortana completely, flip all of the toggles to the Off position. If you only want to customize some of the settings feel free to flip the toggles to the position that best suits your needs.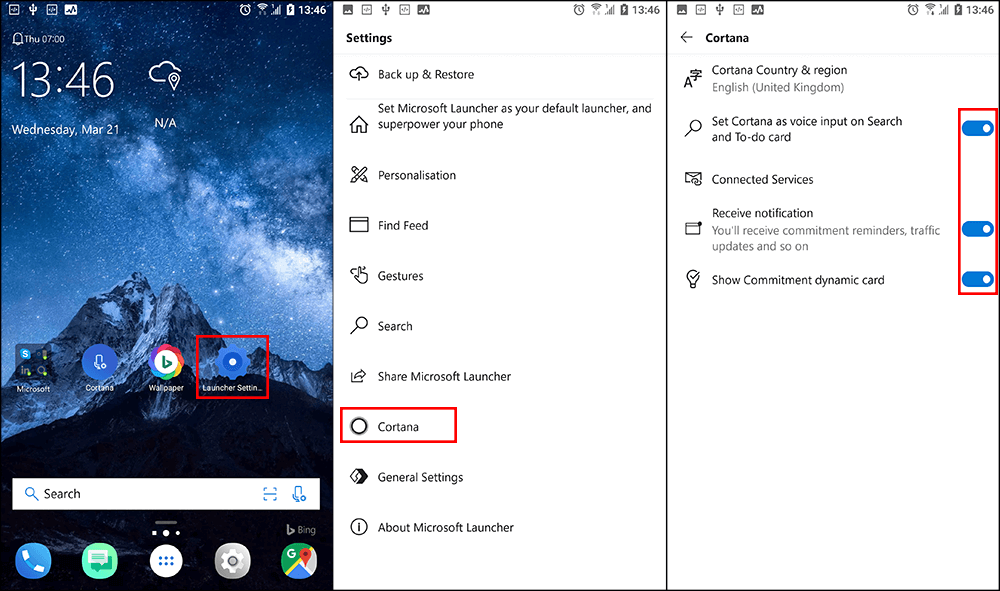 How to Remove Cortana From Microsoft Launcher Completely.
If you would like to remove Cortana from Microsoft Launcher Completely, the only option is to roll back to a version prior to 4.6. To do this you will need to uninstall the current version of Microsoft Launcher you have on your device, then reinstall an older version. The link below will take you to APK Mirror where you can download version 4.5.1.39811 (the last version without Cortana)
Download Microsoft Launcher 4.5.1 From APK Mirror.
Once you have the APK file on your device, find and tap on it in the location you saved the file to. Most likely the Downloads folder. If you can't find the file, download and install ES File Explorer, then use it to navigate to the Downloads folder. Now it's simply a case of following the onscreen instructions to install the APK.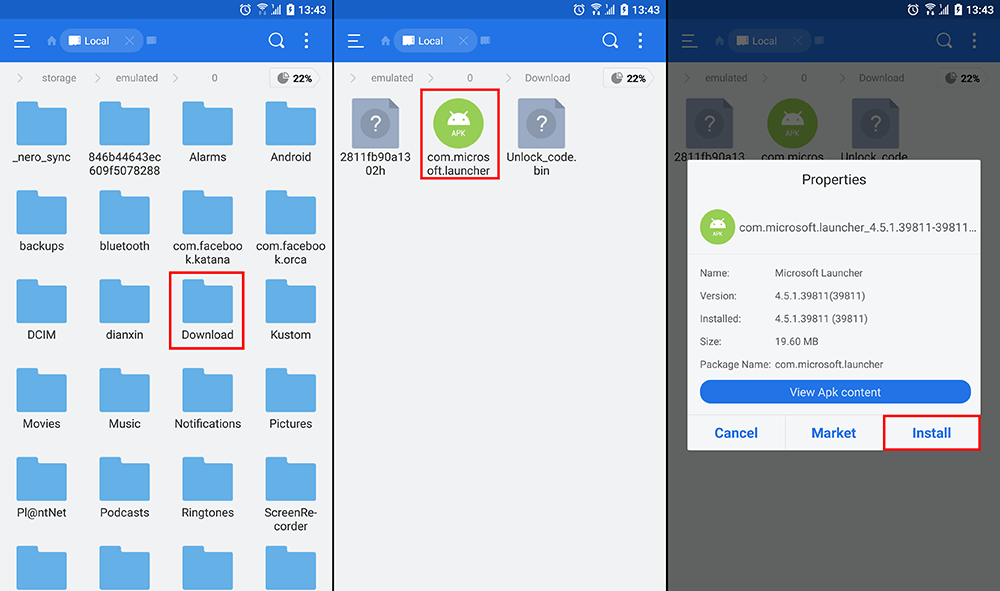 Note: If you haven't installed something from outside the Play Store before, you will first need to allow third-party apps to be installed on your device. This can be done by going to Settings > Security and ticking the box Unknown Sources. (This option may be in a slightly different place depending on your device)
If you would like a comprehensive guide about installing APK files on Android click here.