If you have recently downloaded Microsoft Edge Chromium (Dev, Canary or Beta) and are enjoying the new browser as part of the Insider Program, you may wish to disable data collection which is enabled by default. If so, follow along as this article guides you through the process of disabling the feature.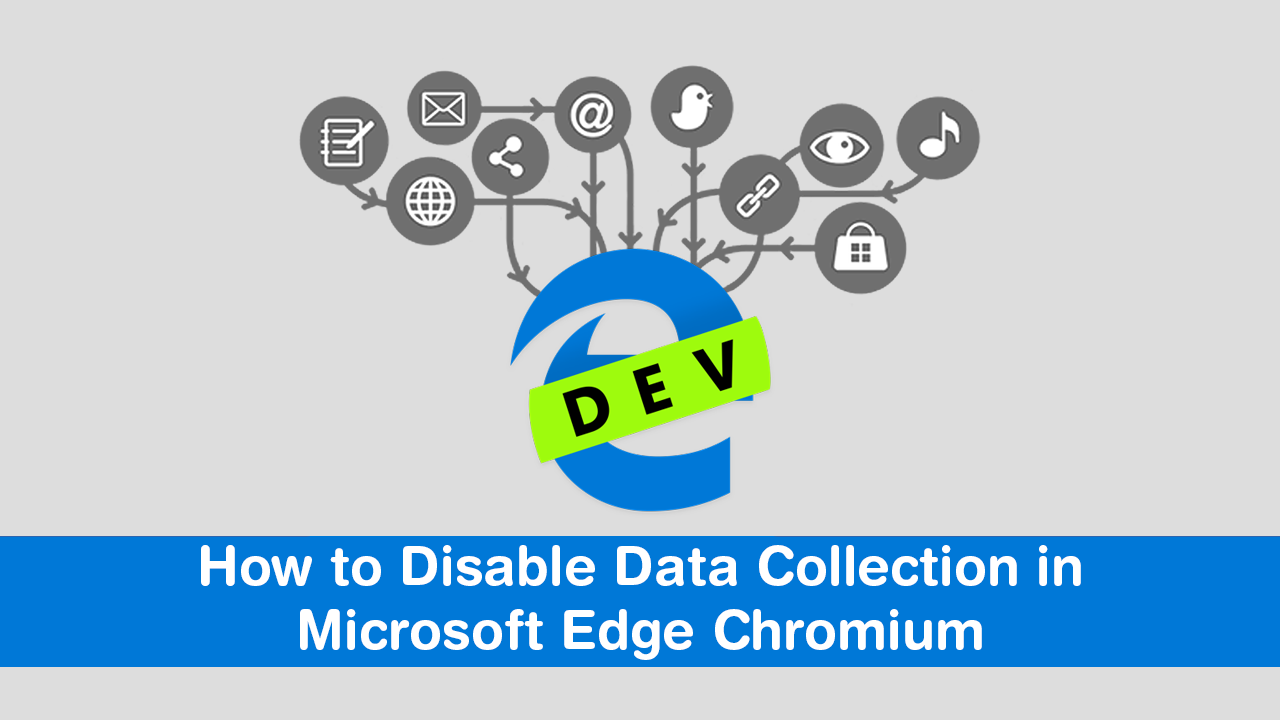 How to Change the Address Bar Search Engine in Edge Chromium.
Microsoft's recent decision to shift Edge to the open sourced Chromium engine came as quite a shock for a lot of people involved in the tech industry. Though in reality the move is pretty smart from a business point of view and should see Microsoft pick up a larger share of the Internet browser market, of which it currently only holds around four percent.
Although Edge has only ever been the browser used to download other browsers, the Chromium version will more than likely change things moving forward. With Edge now running on Chromium, users will be able to take advantage of two separate web stores for extensions and themes. The Chrome Web Store and the Microsoft Store. Even though it's still too early to tell where Microsoft plans to take Edge on the Chromium engine, some seriously practical Windows 10 to browser integration is almost guaranteed.
If you've already downloaded and installed one of the Edge Chromium versions, either Beta, Canary or Dev and have started testing it out. You'll more than likely want to make a few simple changes. The first being to disable the two obvious data collection settings which allow Microsoft to gather data about how you use the Internet and Microsoft Edge.
Related: How to Change USB Storage Device Defaults Between 'Better Performance' and 'Quick Removal'.
How Do You Stop Microsoft Edge Chromium From Collecting Your Browser and Browsing Data?
Although enabling dark mode in Edge Chromium is quite a complex task, (see below for info) disabling data collection thankfully isn't. To begin, open Edge Chromium, then click the three dots in the top right-hand corner of the browser window and select Settings. On the new page that appears, click Privacy and Services in the left-hand pane and make sure the Send data about how you use the browser and Send info about websites you visit to Microsoft toggles are flipped to Off (grey). Once done, all (known) data collection channels will be disabled.

Other Microsoft Edge Chromium Guides You Will Find Useful.
As well as disabling data collection in Microsoft Edge Chromium there are quite a few other tasks you may wish to perform in the new version of Edge. The next most common request after disabling data collection so far has been: how to change the default address bar search engine from Bing to Google Chrome. Followed closely by enabling Microsoft Edge Chromium's hidden dark theme. Both of which are very logical questions.
On a Side Note…
If you haven't already found out Windows 10 now sets all USB storage devices to 'Quick Removal' rather than 'Better Performance'. For most people this is the ideal setting, however, if you prefer your devices to use 'Better Performance' instead, you'll need to make the change manually. How to Change USB Storage Device Defaults Between 'Better Performance' and 'Quick Removal'.