Learn how to quickly and easily remove the annoying notice that Firefox shows whenever you make something go fullscreen. Remove the 'is now fullscreen' message shown in Firefox whenever something goes full-screen.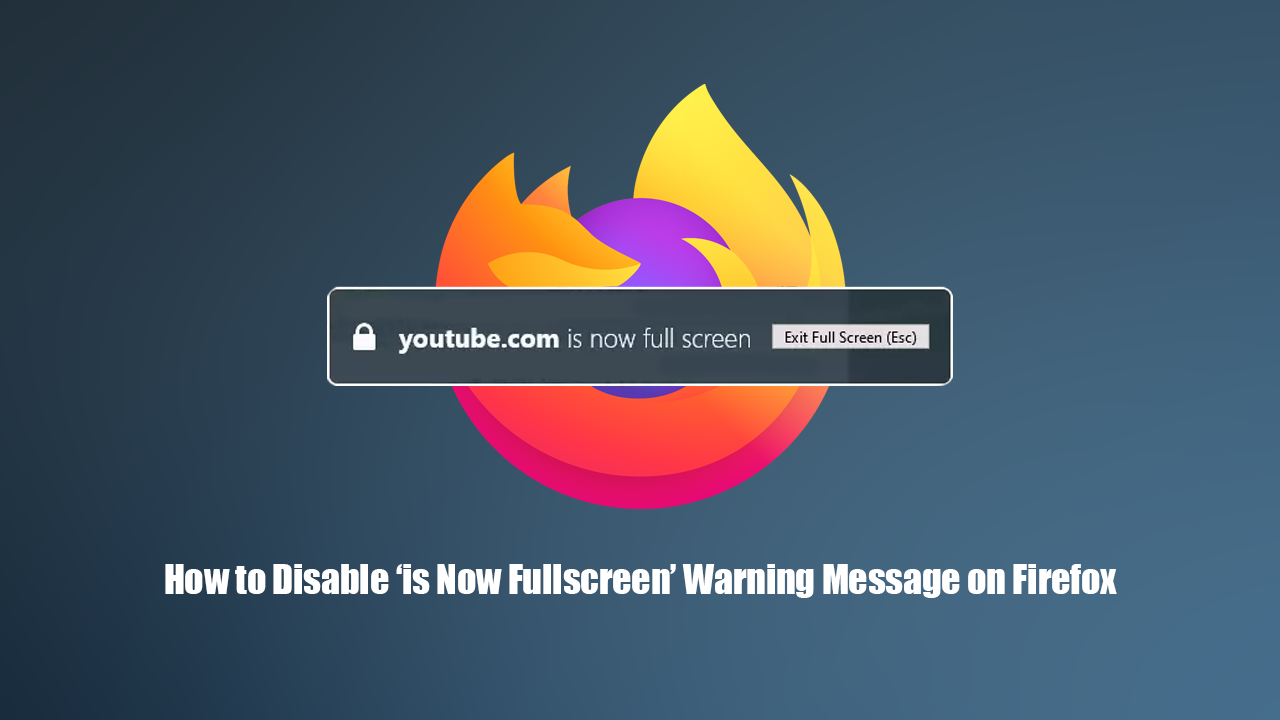 How to Track Coronavirus (COVID-19) Using Trading View. Confirmed Cases, Recovered, Deaths.
Of all the Internet browsers on the market, Firefox is by far the most customisable and privacy-conscious. It's also one of the most continuously developed and active in the wider online community, with a constant focus on what users want and need. As a result, Firefox has become a very desirable browser for those less trusting of Google and Chrome.
Firefoxes customisation allows for quite a lot of change, including the ability to remove some of the browsers less important notifications. One of which this article aims to deal with today, the 'is now in full-screen' message. Following the instructions shown in this guide will allow you to completely remove the annoy notification from your browser. 
Related: How to Get Picture in Picture (PIP) Mode For Microsoft Edge Chromium.
How Do You Remove the 'is now fullscreen' Message When Making Something Fullscreen on Firefox?
To begin, you'll first need to access Firefox's Advanced Options page 'aka' the about:config page. To do this open Firefox, then type about:config into the address bar and press Enter. After you have accepted the warning prompt (only appears on your first access of about:config per browser installation) use the Search bar to search: 
Full-screen-api.warning.timeout

When the entry appears, click the pencil icon (edit) to the far right of the screen. The default value will be 3000, however, changing this to 0 will completely remove the 'is now fullscreen' prompt. Once you've made the change click the Tick to save it then Restart Firefox and the message will be gone. Alternatively, you can simply reduce the amount of time it is displayed by changing the figure to a smaller amount somewhere above 0.

On a Side Note…
If you have a USB device that always shows an error like either of the following:
"The last USB device you connected to this computer malfunctioned and Windows does not recognise it"
"There might be a problem with some files on this device or disc. This can happen if you remove the device or disc before all files have been written to it. "Scan and Fix (Recommended) or "Continue without scanning" 
Make sure you check out the following article which will guide you through the process for disabling USB notifications on Windows 10.
How to Get Rid of USB Notifications on Windows 10. ("Scan and Fix (Recommended) or "Continue without scanning")