NVIDIA GeForce Experience is quite a good piece of software for managing all your graphics cards options and until now, it has been relatively passive and unobtrusive. Unfortunately, that all ended recently with popup ads for free-to-play games being added to the software. Thankfully! There is still an option to disable them, so find out how.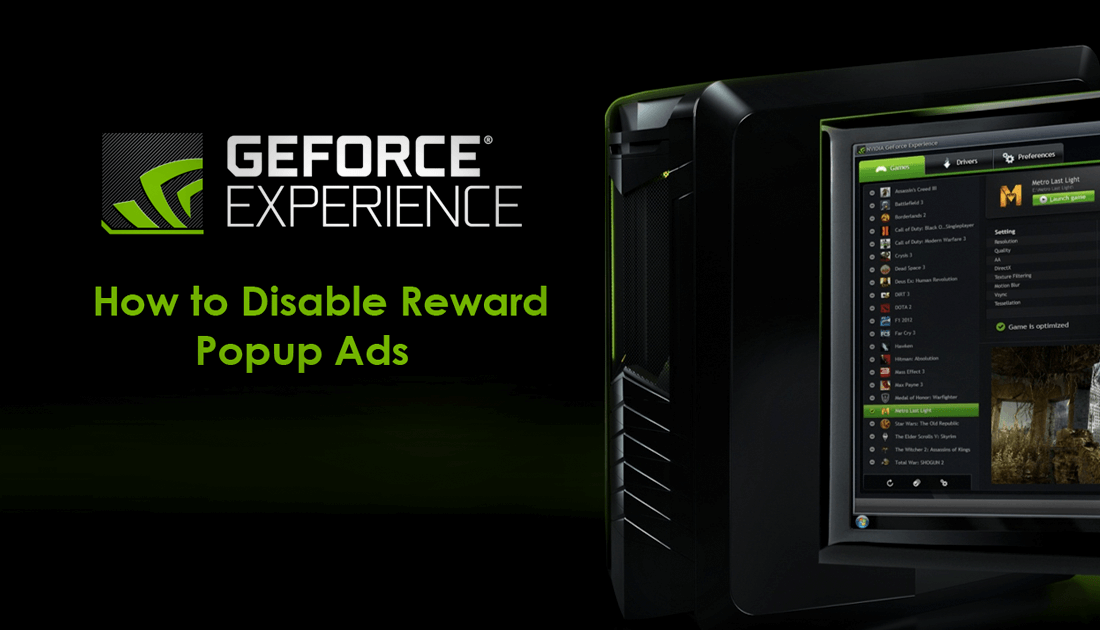 How to Save Corsair RGB Keyboard Settings to the Device.
NVIDIA has a pretty good track record when it comes to graphics management software, with GeForce experience always being a very easy to use, reliable app. Unfortunately, those days may be coming to an end with more and more junk finding its way into the service. If you have recently updated to the latest version you may have noticed a new type of popup that displays ads for Free to Play (F2P) games in a notification disguised as Rewards.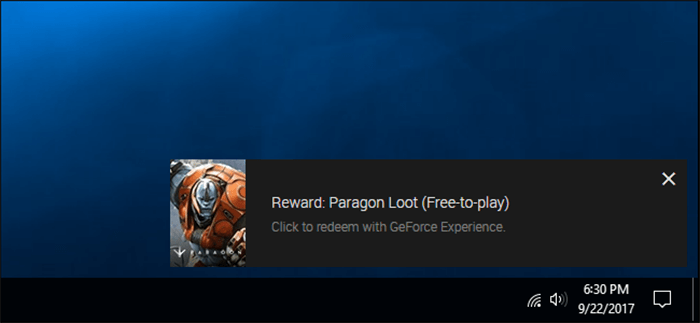 If you are like myself and countless other gamers who just want to play in peace, with as few annoyances as possible, this popup is going to piss you off. Especially when the games that are shown are often games you probably have no interest in. Luckily, for the time being anyway, there is still a way to disable this annoying new notification.
How to Disable NVIDIA GeForce Experience Popups.
To begin, the first thing you are going to need to do is make sure you have the NVIDIA GeForce Experience tool open in your main window. If you haven't done this before (unlikely) go to the start menu and search GeForce, this will be enough to bring it to the top of the search list. When it appears, click on it.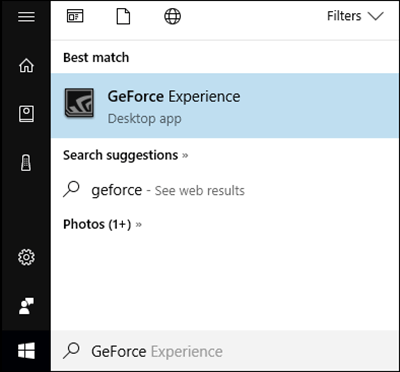 Now, from the main screen click on the Gear/Cog shaped settings icon found in the top right-hand corner of the screen. Next, click on General, found on the left-hand side of the page (it's probably already selected though) Here, scroll down on the General pane and Uncheck the Reward is available notification. This will stop any Reward and game adverts. It won't, however, stop Driver Update Notifications, which is good. Although that option is available there should you wish to enable it. Even though the rewards notifications have been disabled, you can still access the rewards.
How to Access NVIDIA GeForce Rewards.
If you ever want to access the rewards shown in the notifications, they are still available in the GeForce Experience program, even if you have the notifications disabled. When a reward is available, you will see a Green Badge over the Notifications icon in the GeForce Experience window. All you have to do is click the icon to view all available rewards, plus all the other notifications. It's always nice to get something for free, especially a game but in this case, the popup can be quite annoying, there's bound to be a better, less annoying way to send a notification.