If you are using Firefox and have recently noticed that there are now sponsored ads for top sites showing on your Firefox homepage. This article will show you how to remove them, allowing you to restore a clean and possibly blank home screen for Firefox.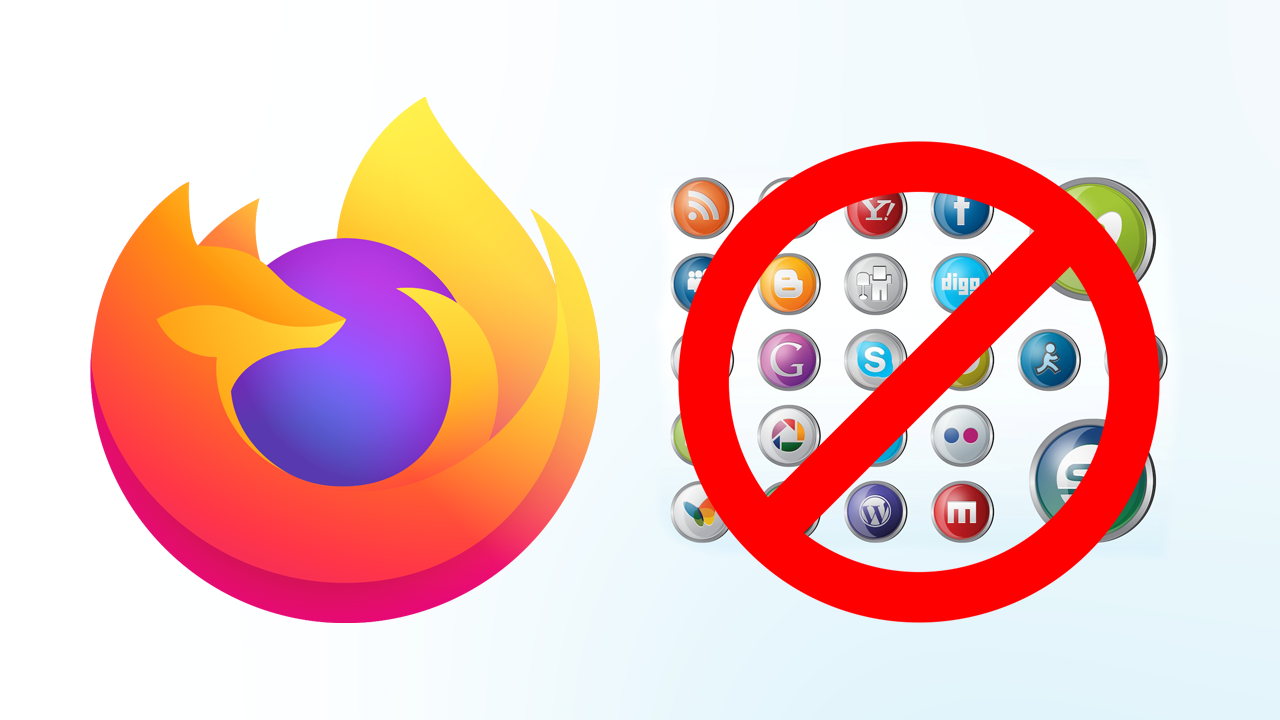 How to move games and settings from Xbox One to Xbox Series X. Transfer from Xbox One to Xbox Series X.
Firefox has had a list of top sites at the top of the browser's home screen for a good few years now, however, they have always been sites that are suggested based on your Internet usage and not sponsored. Moving forward, there will now also be a list of sponsored websites that show on the home screen of Firefox. 
This list of top sites is generated using a score Mozilla calls 'frequency', which is determined using your current and recent stored history, then combining it with the number of visits. Basically, a list generated using the frequency you visit sites and how recently you visit them.
Thankfully, at least for now these sponsored pages can be removed but isn't something that will be done by default. Mozilla states that when you click on a sponsored site tile, Firefox sends anonymized technical data to its partners through Mozilla's own proxy service. If you're wondering about your privacy, this data does not include any personally identifying information and is only shared when you click on a Sponsored Top Site.
Related: How to fix an NZXT Kraken Series water pump. NZXT Kraken pump grinding sound fix.
How do you remove the annoying sponsored top sites from Firefox? Remove sponsored top sites from firefox home screen.
To remove sponsored top sites from the top of your Firefox browser's homepage you'll need to make the following changes. 
First, open Firefox browser.
Once Firefox is open, click the Hamburger icon in the top right-hand corner.
Next click Options.
On this page, change to the Home tab on the left-hand side of the screen.
Next, scroll down to the Firefox Home content heading remove the tick from the Sponsored top sites checkbox.
After you've made the change Sponsored Top Sites will be removed from your Firefox home screen.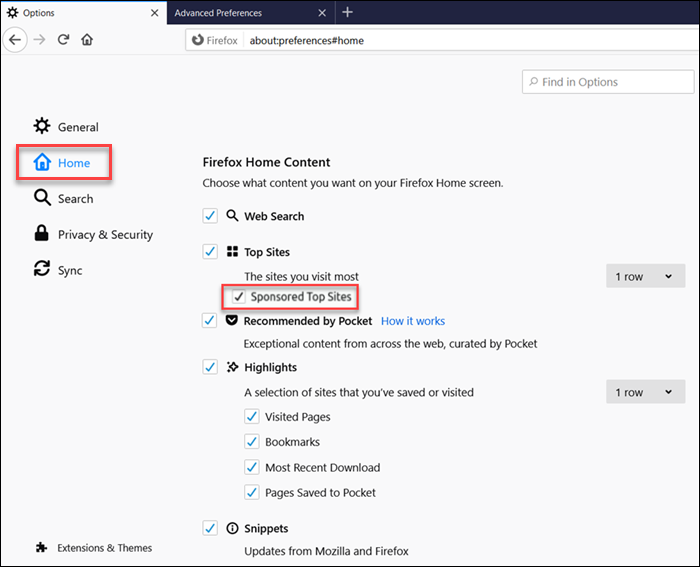 After making this change, your Firefox home screen and top sites listing will revert back to its original state. Hopefully, this feature of sponsored site tiles doesn't become one that cannot be turned off. While you are on the Home tab you'll probably want to spend a little time customising the checkboxes under Highlights. These options will allow you to better customise what you see on your home screen as well. Removing the Recommended by Pocket option is another way to reduce the amount of content forced in your direction. 
On a side note… 
If you are someone who generally has a lot of tabs open when using your Internet browser, you'll probably find comfort in the following guide. This guide will show you how to quickly and easily acquire a feature that allows you to force close duplicate tabs in your browser whenever they are detected.
How to force close duplicate tabs and near-duplicate tabs in Firefox and Chrome.