If you are playing Apex Legends on PC but are sick and tired of waiting for the introduction video (splash screen) to play. This article will show you how to disable it so the game launches straight to the main menu.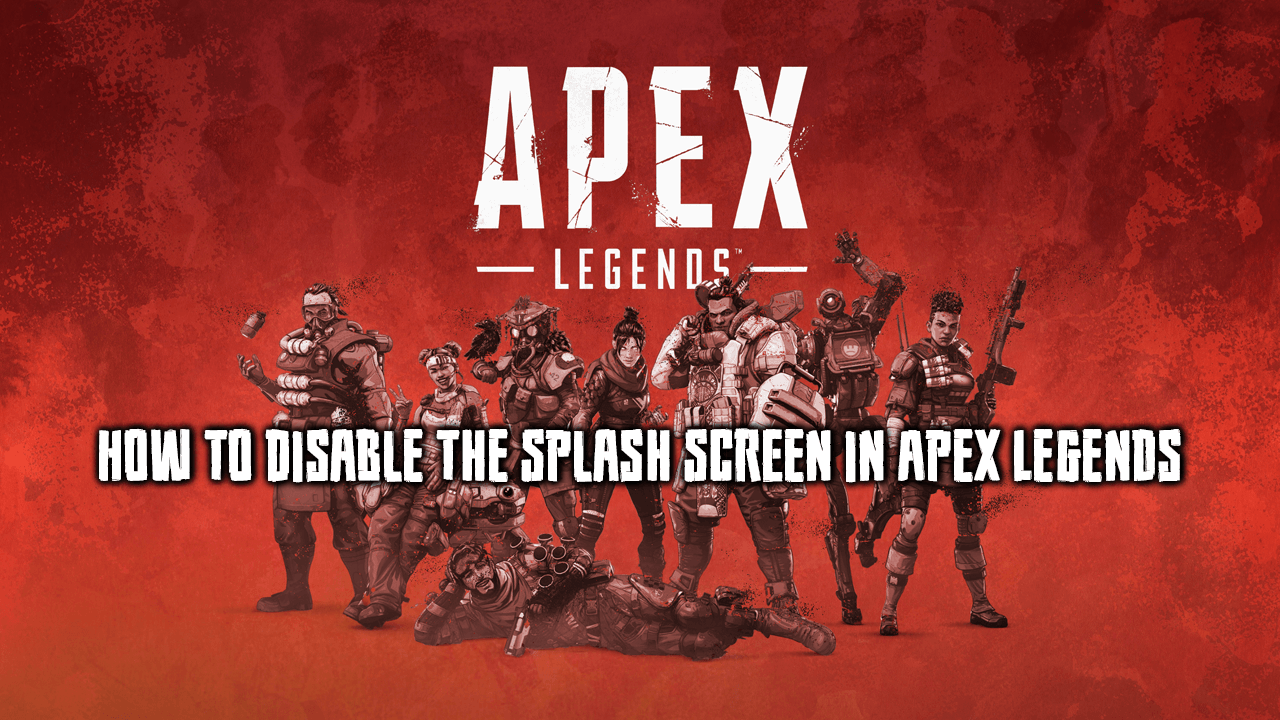 How to Use an Android Device as a Wireless Microphone on Windows 10.
Apex Legends has been out for a month now and its popularity continues to grow at a staggering rate with 50 million players now registered and playing. Although the game still has a ton of issues to address, including game crashes, FPS drops, weapons exploits, and now a heavy onset of cheaters (from the usual places), it's still exceptionally enjoyable to play. If you don't encounter blatant cheaters in your match of course. (There's a plan in place to deal with this scourge)
If you've missed it, there was also an NVIDIA driver release this week (419.35) that sees a massive improvement in overall game performance and drastically reduces crash rates across most devices. There are still users having crash issues after updating to 419.35 but the rate has significantly decreased. If you haven't tried the new drivers yet, I strongly suggest doing so, in my case game performance has doubled and the game has stopped crashing entirely.
Getting back on track though, if you are looking for a way to disable the Apex Legends splash screen, you can do so very easily and without the risk of the game detecting the change as malicious. In fact, you can use the same process for most games in the Origin library. The only catch is that you can only do this on PC. So follow along as we guide you through the process.
Can You Disable the Intro Video in Apex Legends? (Disable Splash Screen)
To begin, open Origin then change to the Game Library tab and right-click on Apex Legends. From the context menu that appears, select Game Properties, then change to the Advanced Launch Options menu.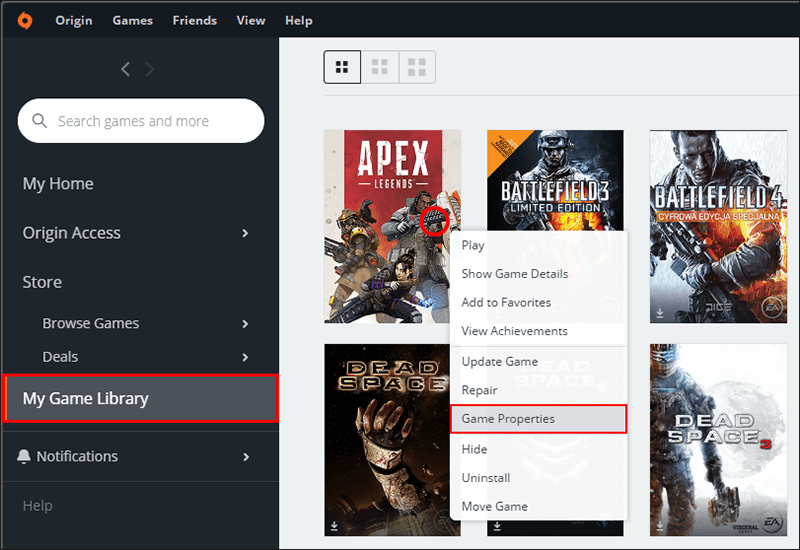 In the Command Line Arguments text box enter -novid then click Save.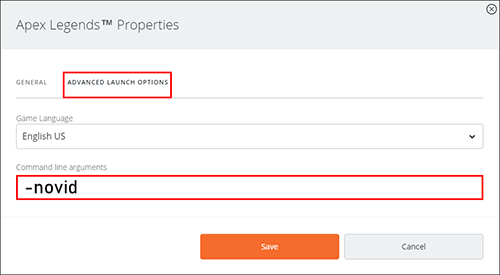 This command will force Apex Legends to load straight to the main menu, skipping the time consuming, loud splash screen. Something that you are surely sick of now, especially if you are reloading the game after countless crashes. You can also use a similar method to lock your FPS to a set amount which we cover here.

While You Have Apex Legends Open.
Make sure you check out the following Apex Legends article which will show you how to disable the games default setting that shares usage data and system information with EA. Although this information is very helpful for optimizing the game early on, it is something you are probably going to want to disable as soon as possible.
How to Disable Data Collection in Apex Legends. (Apex Legends Usage Sharing)
More Apex Legends Guides.
How to Change Your Name in Apex Legends.
How to Play Incoming Text Chat as Speech in Apex Legends.
How to Convert Incoming Voice Chat to Text in Apex Legends.
How to Fix FPS Drops in Apex Legends. (Potential Memory Leak)
How to Mute Teammates and Players in Apex Legends. (Xbox, PC, PS4)
How to Hide a Players Pings in Apex Legends (Hide/Mute Teammate/Player Pings)
How to Change Servers on Apex Legends. (Manually Choose Apex Legends Server)
How to Get the Apex Legends Twitch Prime Pack For Free Without a Twitch Prime Subscription.
.
.