If you use Instagram quite a lot and would like to make a backup/download all your audio messages. This article will show you how to make a backup of audio/voice messages sent to you using the service. The only catch is that you'll need to have access to a computer and chromium-based web browser.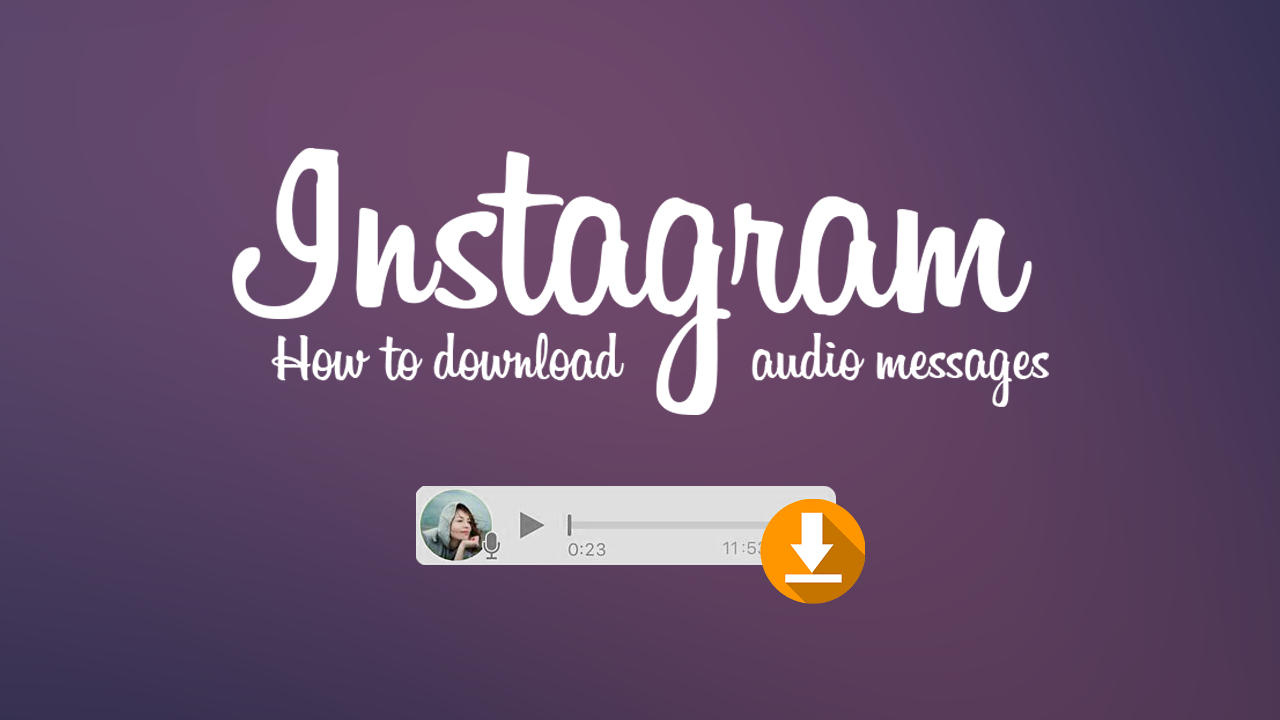 How to recover deleted files on Windows 10 using Windows File Recovery.
Having the ability and knowledge to download content from social media platforms and messaging clients can be a very handy skill to have in 2020. With most people around with world using at least one platform for personal or business reasons. Although most services now offer you the option to download your entire data pack, it can be a lengthy and data-intensive process/download. 
This is where the ability to download selected portions of content can be a lot more user friendly and time-efficient. In the past, we've put together detailed guides on how to do this in Discord, Instagram, and Facebook, which have proven to be extremely popular. So to continue this tradition follow along as we guide you through the process on for downloading Instagram audio content. 
Related: How to find saved VPN password on Windows 10. (Recover VPN passwords on Windows 10)
How do you download audio files from Instagram? Download audio/voice files from Instagram DMs using the web version of Instagram.
Seeing as messages that come through Instagram aren't downloadable by default like WhatsApp, you'll need to follow a slightly different process which requires a unique browser extension. Thankfully, now that Instagram messages can now be accessed and viewed from the web version of the platform, downloading audio messages is quick and easy.
As this extension is quite new, it isn't yet available on the Chrome web store, so you'll need to grab it from GitHub instead. Just remember that with all GitHub content, you'll need to air on the side of caution, as content may not have been verified as fully safe. To download from the GitHub page click Clone, then the Download the Zip file.
When you have extracted the ZIP file onto your computer, open Chrome (or another Chromium-based browser) and go to More tools > Extensions. On the extensions page click Developer Mode in the top right corner and make sure it's set to On. Now simply click Load Unpacked and select the zip file you unpacked in the step before. Once installed, simply open Instagram and access any of the Direct Messages (DM) you wish to download an audio/voice file from, then download them. If you happen to know of any other useful extensions we haven't had a look at yet, send us a message and we'll check em out.

On a side note...
As we mentioned in the introduction to this guide, it's also possible to find a copy of saved WIFI passwords on Windows 10 using system tools. (no third-party tools required). Using this method, you'll be able to view the passwords for any and all WIFI connections you have connected to using WIFI on your computer. It should be noted, that if the password used for the connection has changed in the router, the password saved in Windows will not match.
How to Find the WiFi Password For a Network You Have Connected to.