Netflix has been at the top of the streaming game for quite some time, offering Movies and TV series via its easy to use super fast service. Whats even better is that they have backtracked on their original policy of never offering titles for download to watch offline at your own leisure. Which means you now have free reign over a ton content for all those times you're stuck without an internet connection.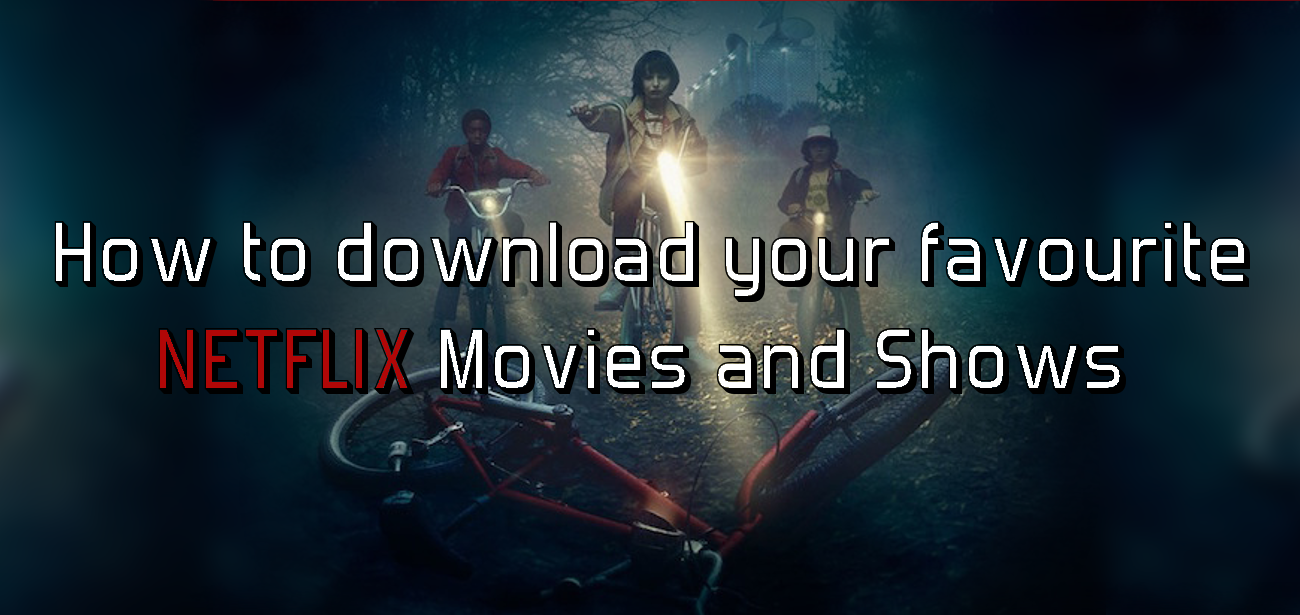 How to Install .apk Files on Your Android Smartphone or Tablet
The best part about being able to download Netflix content for offline viewing is that you can now download your favourite titles while you are at home on your WiFi connection, saving you from burning through your Mobile data plan. You also won't have annoying dropouts when your commuter train passes through a tunnel or under a bridge.
As you are no doubt super excited about the option, we should probably mention there are limitations. For example, the ability to download titles from the Netflix Library is currently quite limited, you won't be able to download anything and everything you have ever dream of. The biggest component of the downloadable content is Netflix Original Shows, which is the obvious first step for Netflix, as they have the ownership rights and contracts to adhere to for a lot of other content. There is other normal content available for download but it is a fair bit harder to come across. As with everything though, Netflix is bound to increase what is available for download as time passes and contracts expire.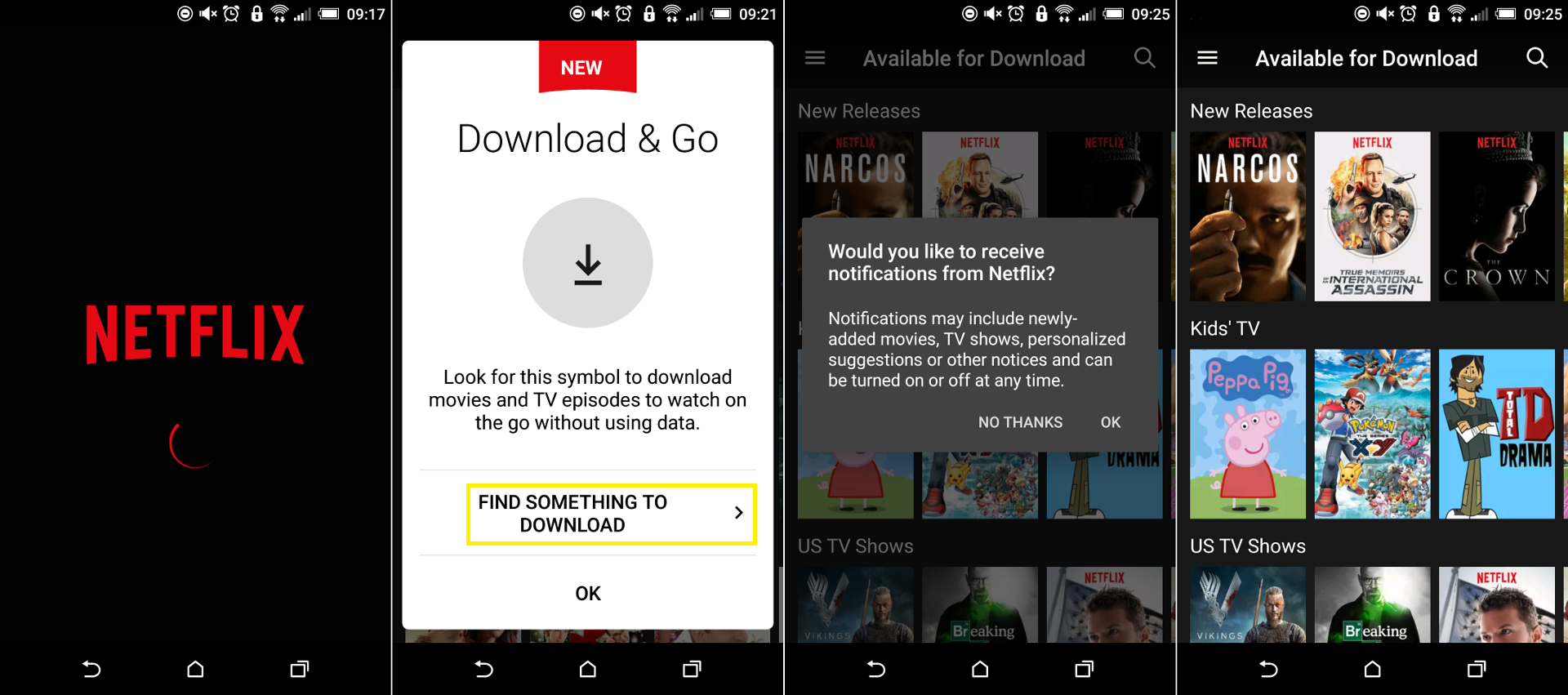 Getting Your Hands on This Enticing New Netflix Feature.
Starting to use this new feature is nice and simple. Firstly make sure that your Netflix app is fully up to date on whatever mobile device you are using. If you can't find the options in the below steps it means the service hasn't been rolled out to your region just yet. However, if you are an android user you will be able to install the newest version via APK.
Get the Netflix App From Google Play.
When you have the app updated Netflix, will throw a huge banner at you telling you about the new service. If you want to get straight into downloading content, you can choose Find something to download. Or if for now, you are currently just happy to stream, you can find the download menu by swiping in from the left-hand side and selecting Available for Download or on Android, use the menu in the top left-hand corner. Here you will be confronted with the Netflix Available for Download Library.
Before downloading everything in existence, double check the settings at the very bottom of the scroll menu where you found available downloads to make sure you are not going to start downloading using your Mobile Data and not WiFi. The setting is on by default to download when connected to WiFi, however, it's better to be safe than sorry.
You can also choose the quality to download the files in, the current options are Standard and High. Standard is most likely going to be 480p and high 720p. Obviously, 720p videos are going to take up a lot more space on your device, so you may need to make a choice between quality and quantity. On most phone screens 480p is reasonably good.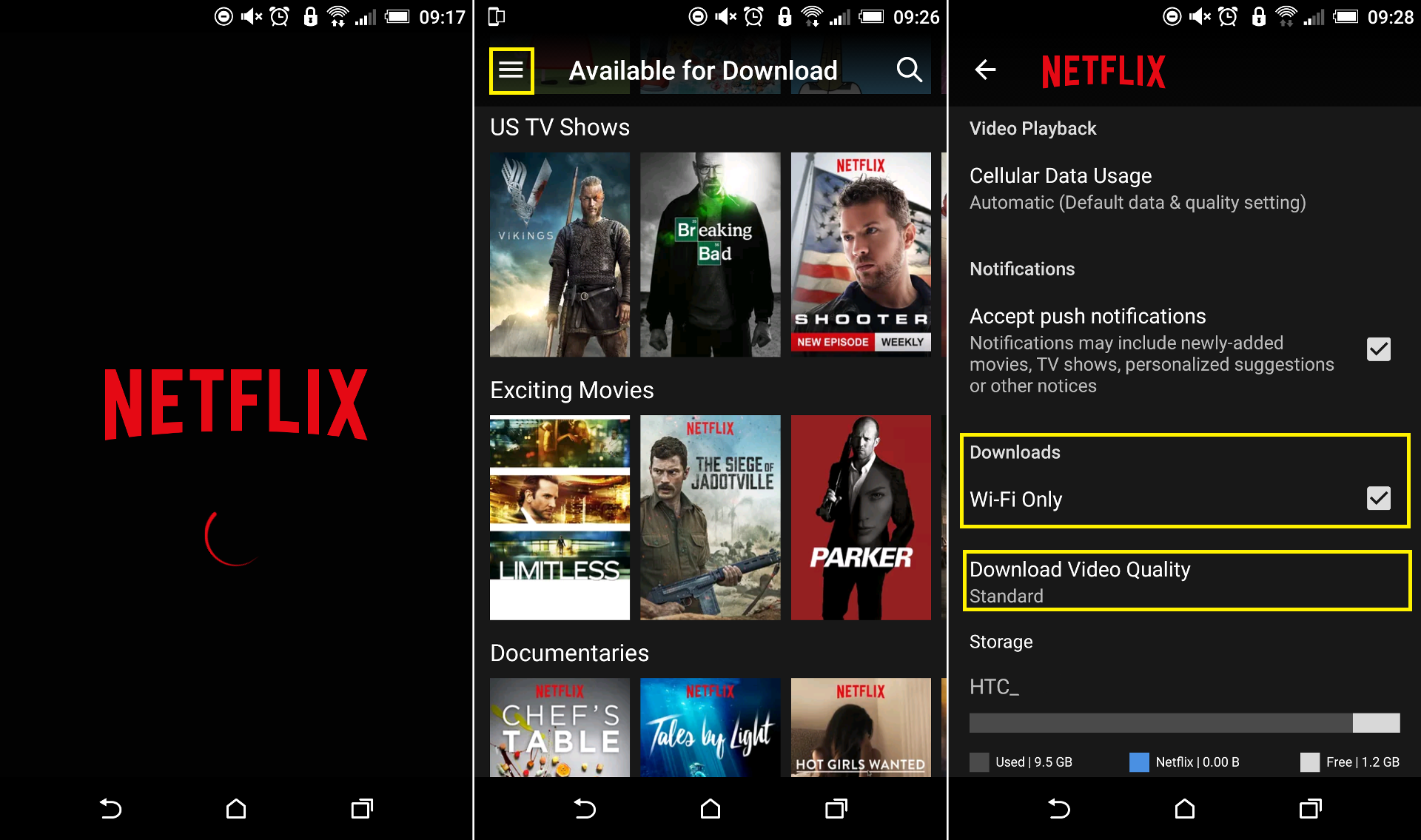 When you first open up one of the available titles, Netflix will show you a popup saying you can download this file for view later if you wish. With a little downward pointing arrow next to each file that is available to download. If you choose to download a title, you will have a bar appear at the bottom of your app, showing you the file name and the progress of the current download, when it is completed you will also be notified.
How to Find or Delete Downloaded (Offline) Content Within the Netflix App.
Once you have downloaded your selection, you can find all the videos in the same menu location as the Available to Download Option. If you wish to remove any of the files that you have downloaded from the My Downloads folder, select the pen in the right-hand top corner, then select the files you want gone and tap Ok. It's super easy.