Facebook has become quite popular for sharing videos in its quest to rival Youtube, with millions of videos being shared every day on the service. Unlike Youtube, though videos aren't searchable making them hard to find if you ever want to share them at a later date. There is a way you can download them though and it doesn't require any software or URL downloaders. You can also download them in HD, find out how.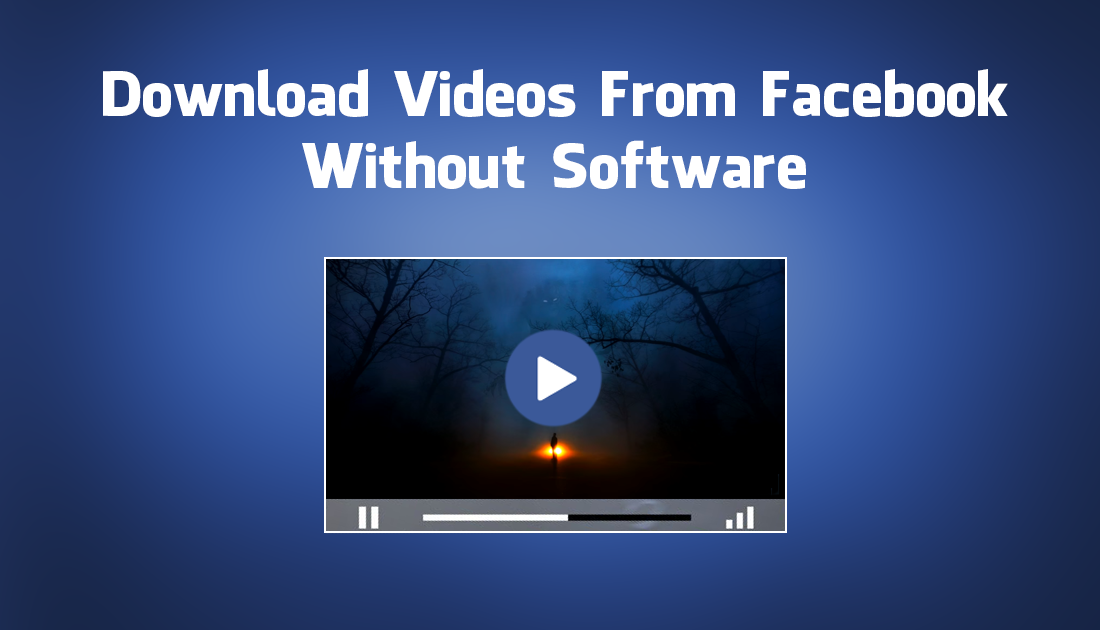 How to Make Beautiful Coloured Posts on Facebook With Emojis and Stickers.
As with everything, there are numerous ways which one can go about downloading videos from Facebook. The most common way is via a URL downloading website (popular for Youtube Downloads) The second most popular method is using a program, app or browser extension that will automate the process for you, downloading the file to a specific location.
For this guide though we will be focusing on an entirely different method, one that works just as good as either of the others. The best part is it doesn't require you to use any third-party software or extensions, so let's begin.
How Do You Download Facebook Videos Without Extensions, Apps or Programs?
If you have scrolled on ahead, past all the screenshots, you have probably looked and thought my god this looks complicated. You couldn't be more wrong! Although it looks intimidating, it's actually quite easy.
The first thing you need to do is find the Facebook video you wish to download. Once you have it on the screen in front of you, right-click on the video and select Show Video URL. A little box will appear with the URL displayed, it will be a Facebook URL (Don't you think it was better when they allowed Youtube links?!) Copy the URL from the box and paste it into a new tab on your browser, then press Enter to load the page.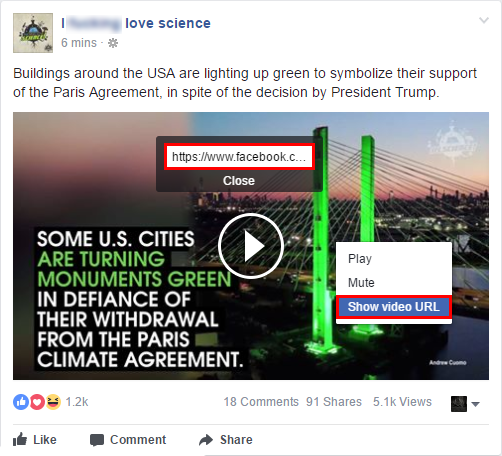 From this newly loaded page right-click anywhere that isn't on the video and select the option View Page Source.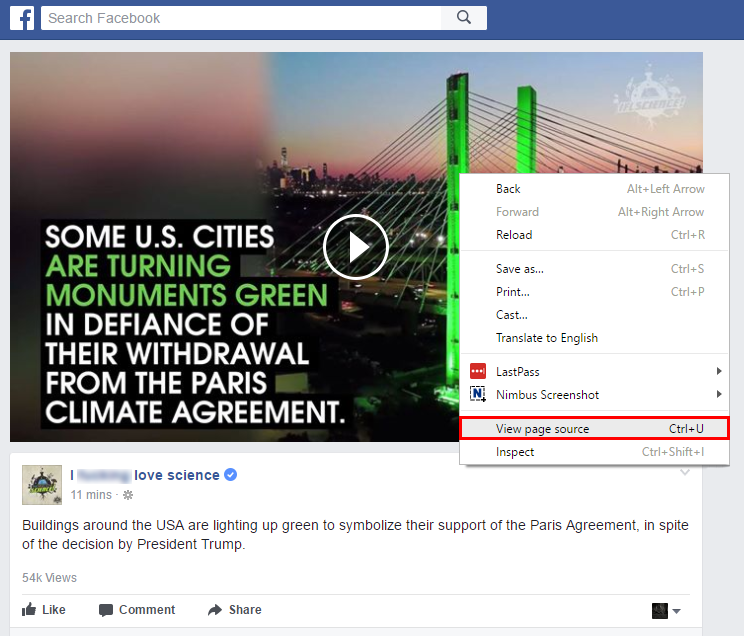 This is the part that will probably scare the hell out of you. Don't worry though, all that random code is easy to Navigate. Using your keyboard open the Text Search by pressing Ctrl + F in the little search box that opens type: hd_src and press Enter.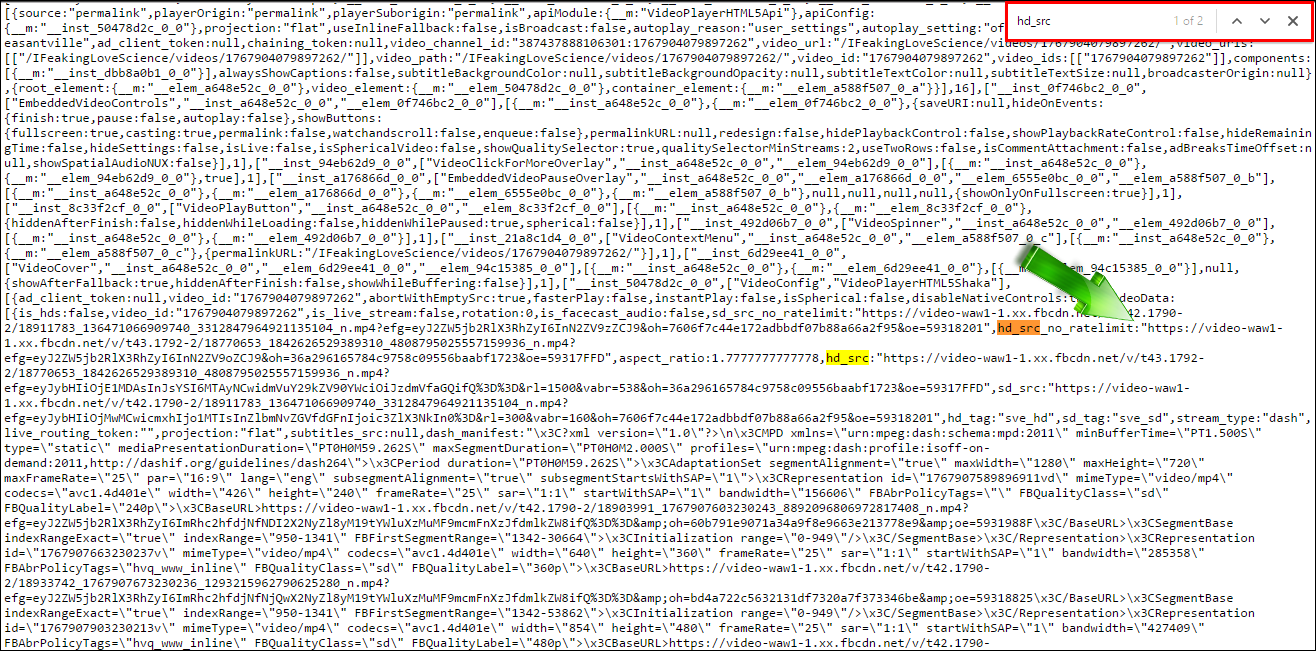 The search will direct you to one very specific location, just after the highlighted text you will see the videos link. Highlight the link between the " " quotes. If you highlight anything outside the quotes the process will not work. With the link highlighted right-click and select Copy.

Note: Don't be scared if the link seems really long and goes across multiple lines, just look for the quote that ends the link.
You can now Paste the copied link into your browser. This will take you to another page displaying the video you selected. Now all you have to do is right-click on the video and select Save video as. The rest of the process is super simple, just save the video to the desired location on your computer, changing the name if you please.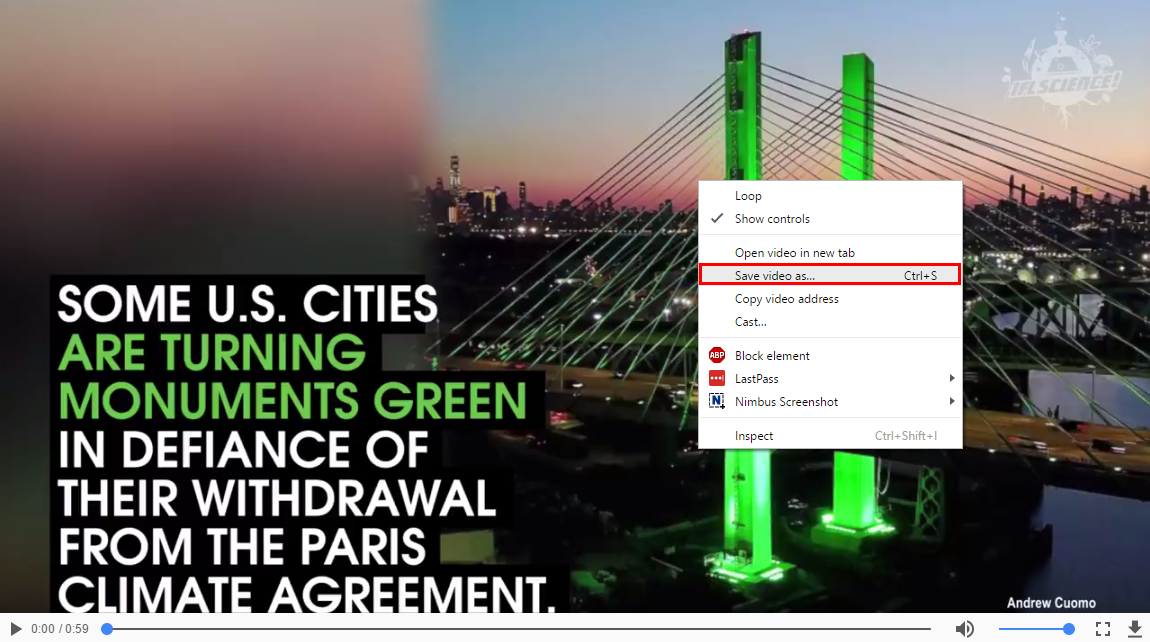 The process seems a little complicated but once you do it a few times it's super simple and super quick. Plus it doesn't require you to install any crappy/risky programs on your computer.